Bolivia Criminal Defense Attorney
An arrest can be a life-changing experience. If you did not commit the offense in question, you might feel as though your rights have been violated with a wrongful arrest. However, if you break the law in any way, it is reasonable to worry about the penalties you face if you are convicted. Your situation may feel desperate, and it's easy to be overwhelmed, but remembering your rights and your legal options in this situation can provide clarity and reassurance when you need it most.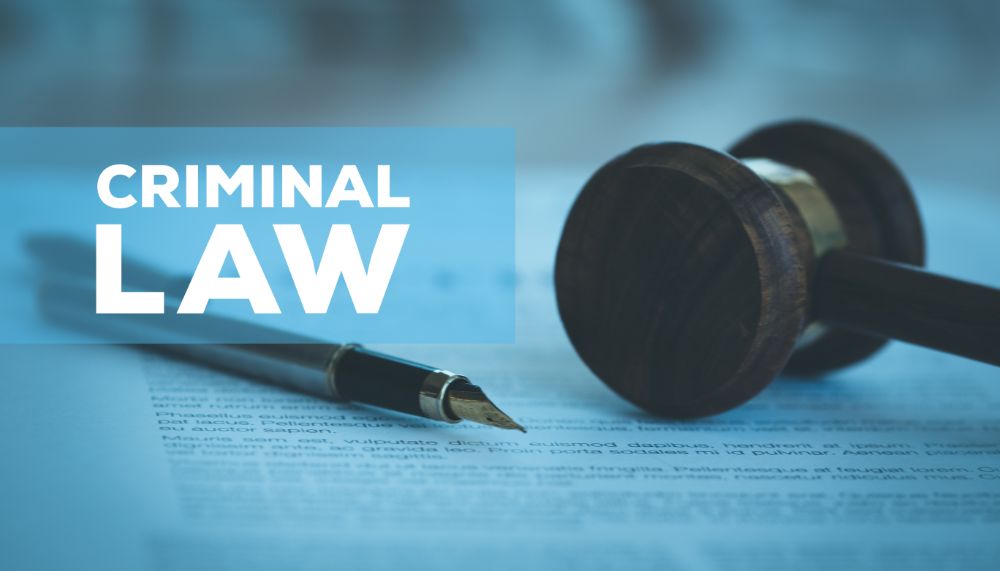 Criminal Defense Counsel for Clients Facing Charges in Bolivia, NC
Every American citizen has the right to legal representation when accused of a crime. Even if they cannot afford to hire an attorney or do not want to hire a private attorney and pay their fees, the court can appoint a defense attorney to represent the defendant. However, investing in defense representation from an experienced private Bolivia criminal defense attorney can offer a more robust level of legal representation than court-appointed defense attorneys can provide.
Christina Rivenbark & Associates has the skill, experience, and professional resources to provide comprehensive defense counsel in the most challenging criminal cases. We know you have lots of questions after arrest, and your situation may seem dire, but our team can help you determine your best available defenses so you can approach your case with more confidence. The sooner you speak with a Bolivia criminal defense attorney after arrest, the better your chances of reaching a favorable outcome for your case.
Why You Need a Bolivia Criminal Defense Attorney
It is crucial to take full advantage of your right to remain silent after the police place you under arrest. When the arresting officer reads your Miranda rights, they should clearly state that "you have the right to remain silent, and anything you say can be used against you in a court of law." Take them at their word and remain silent until you have legal representation.
Even if you did not commit the offense in question and feel compelled to explain your side of the situation, it is always preferable to give an attorney your side of the story and have them help you navigate subsequent proceedings. If you broke the law, it is especially important to remain silent and not give the police any further cause to add charges. For example, if you become argumentative or physically resist arrest, this could dramatically worsen your situation, even if you are wrongfully arrested.
The police have little incentive to help you clear your name, but they may not have enough evidence to secure a conviction. As a result, many people are convicted for offenses they could have fought and potentially won had they had reliable defense counsel. The Fifth Amendment of the US Constitution ensures your right to remain silent after arrest, and the Sixth Amendment preserves your right to legal counsel. Take full advantage of both of these rights after an arrest and contact a Bolivia criminal defense attorney as soon as you can do so.
Benefits of Hiring a Bolivia Criminal Defense Attorney
The criminal court can provide a defendant with a public defender if the defendant is unable or unwilling to hire private defense counsel. However, if you can hire a private Bolivia criminal defense attorney, they can provide a higher level of defense representation than you could expect from a court-appointed defense attorney. In addition, when you choose Christina Rivenbark & Associates to represent your defense in Bolivia, NC, you will have access to our many years of professional experience handling complex criminal defense cases in North Carolina.
Our firm provides individualized defense representation. We know there are no one-size-fits-all solutions to criminal defense and that every client will face unique challenges as their cases unfold. Our diverse background in North Carolina criminal cases means we can provide comprehensive defense representation in a wide range of cases.
You need defense representation from a Bolivia criminal defense attorney with specific experience handling cases like yours. The first steps you take after an arrest can have profound effects as your case unfolds, so it is best to approach this difficult situation supported by a defense counsel you can trust. You will be permitted to make a few phone calls after arrest and booking in North Carolina, so be sure that one of those calls is to a Bolivia criminal defense lawyer you can trust with your case.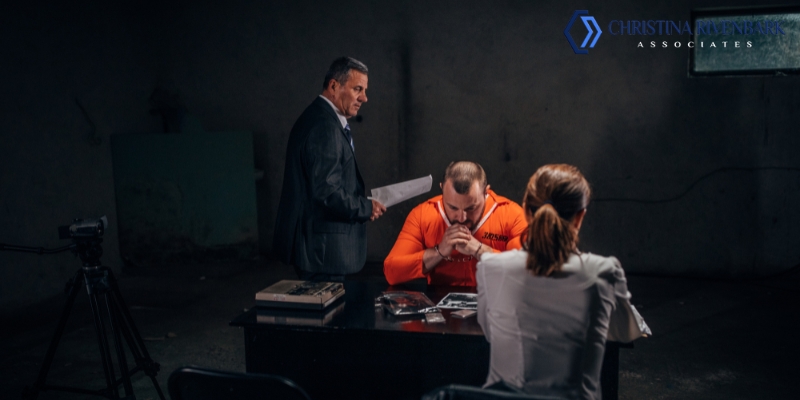 Trust Us With Your Defense in Many Types of Cases
Our team has experience representing defendants in Bolivia and surrounding communities facing a wide range of criminal charges, including:
Traffic offenses. Do not assume that a minor traffic ticket is inconsequential and that you can simply pay the fine and move on with your life. Paying the fine is equivalent to admitting fault, and the penalties could exceed the fine itself. We can help you challenge a speeding ticket or other traffic citation in the Bolivia, NC, area.
Drug offenses. Drug-related offenses are some of the most commonly prosecuted crimes in North Carolina, and the state enforces a rather strict set of penalties for drug-related offenses compared to other US states. The penalties for a drug offense hinge on the type and quantity of the drug in question. We have successfully represented clients facing all manner of drug charges in Bolivia, NC, from simple possession to manufacturing and trafficking.
Sex offenses. Sexual assault and similar offenses carry severe penalties, including potential lifelong sex offender registration. In addition, if you have been falsely accused of a sex crime in Bolivia, we can assist your defense.
Domestic violence. Many people are subjected to domestic violence, but some are falsely accused of domestic abuse they did not commit. Others are subjected to abuse and defend themselves only to be accused of starting these altercations. If you have been accused of domestic violence in Bolivia, we can help you determine the best ways to disprove the allegations against you.
Some criminal cases involve multiple charges, and some defendants will face increased penalties based on their criminal histories. Whatever your unique situation entails, our team will be ready to address the variables in play to determine your best available defenses.
Penalties for conviction in North Carolina could lead to fines, incarceration, loss of your right to own firearms, and various other penalties. Some defendants could lose their child custody and visitation rights; others risk the loss of their professional licenses in response to their convictions. An experienced Bolivia criminal defense attorney is the best asset to have on your side, no matter what your charges may include. If you have been wrongfully charged, your attorney can help you disprove the prosecution's claims and secure a case dismissal. If you did break the law, your defense attorney would still be a crucial asset in minimizing your sentence.
FAQs About Bolivia, NC Criminal Law
How Long Will My Criminal Case Take to Resolve?
Facing protracted criminal court proceedings can be incredibly stressful, and it's natural to want to know how long you must endure your criminal case. If you secure defense representation as soon as possible after arrest and were wrongfully accused, a good defense attorney could have your case dismissed relatively quickly. Otherwise, every criminal case involves unique details, and your attorney can provide a rough estimate of how long your proceedings are likely to take.
Will I Definitely Go to Jail?
If you broke the law, it is understandable to worry about the potential penalties you could face, especially incarceration. North Carolina upholds a relatively strict Penal Code, assigning severe penalties to the most common criminal offenses. Jail time could be a component of the standard sentence your offense would entail, but you could have more defensive options than you initially realize. A good Bolivia criminal defense attorney can potentially help you secure a lighter sentence, if convicted, or argue for alternative or diversionary sentencing on your behalf.
What If I've Been Falsely Accused?
It can feel like the criminal justice system is unfairly pitted against you if you are arrested for a crime you did not commit. If you find yourself in this situation, it is best to comply with directions from the police, remain silent until you secure legal counsel, and explain your situation to your attorney. The sooner you secure legal representation, the easier it will be for you to navigate this difficult situation.
Is It Worth Hiring a Bolivia Criminal Defense Lawyer?
If you have the means to do so, hiring a private defense attorney to represent you can provide invaluable benefits as you navigate your criminal case proceedings. A good attorney can ensure your case proceeds as swiftly as possible and that all defense opportunities are fully explored. Ultimately, the right attorney can make a tremendous difference in your case, potentially securing a case dismissal if possible or reduced penalties if necessary.
Christina Rivenbark & Associates is an experienced team of attorneys providing legal counsel in various cases to clients in the Bolivia, NC, area. We know how frustrating and isolating it can feel after arrest, and you probably have many pressing legal questions that demand immediate attention. Contact our team today to schedule your free consultation with a Bolivia criminal defense attorney you can trust with your case.