A Skilled Defense in Domestic Violence Cases is Essential
In recent years, law enforcement has been under pressure to take domestic violence very seriously. In many cases, this means that even if the accuser decides not to press charges, the state will still want to prosecute the alleged offender. If you have been charged with domestic violence, you need an aggressive defense.
At Christina Rivenbark & Associates, our criminal defense attorneys understand that domestic violence charges can be brought for a number of reasons. While some charges are legitimate, others may be an attempt to affect the outcome of a pending divorce or child custody case. We will investigate the case against you and determine the facts. For a free consultation with a Wilmington domestic violence attorney, please call 910-251-8080, or contact us online.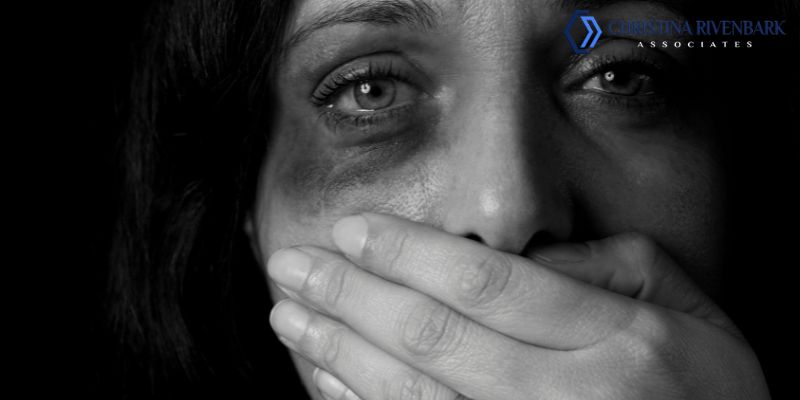 Why Should I Hire A Wilmington Domestic Violence Defense Attorney?
Many domestic violence cases rise from issues that cannot be proven or resolved easily. In fact, most domestic violence claims filed in North Carolina come down to one party's word against another's. It's also common for people who instigate domestic violence to accuse their victims of starting these altercations to deflect blame for any resulting disruption or damages. If you have been accused of domestic violence, you need defense counsel you can trust whether you are guilty of some kind of abuse or if you have been unjustly accused.
North Carolina's domestic violence laws aim to minimize harm to victims and prevent further harm after they have suffered domestic abuse of any kind. If you have been wrongfully accused, or if you acted in self-defense after your accuser started the fight in question, it can feel as though the criminal justice system is stacked against you unfairly. You need defense representation you can trust in this situation. Your Wilmington domestic violence defense lawyer can carefully review the details of your situation and help you determine your best possible defenses. If you have been wrongfully accused, they can help you prove the truth of the matter. If you did commit some kind of domestic violence, you would need their assistance to minimize your penalty.
Every American citizen has the right to legal counsel when accused of a crime. This right applies to those who cannot afford to hire defense lawyers or who do not wish to incur legal fees. Public defenders are always available free of charge, but they have very demanding workloads, and even the best of them cannot offer much personal attention to any given case. An experienced private Wilmington domestic violence defense attorney can offer a more robust level of defense counsel in your domestic violence case.
Examples of Domestic Violence in Wilmington, North Carolina
The term "domestic violence" is quite broad and can apply to many different situations, and domestic violence cases often reflect other criminal statutes. For example, domestic violence applies when the parties involved in the case are members of the same household or same family, but it can also apply to any close relationship, such as a couple in a romantic relationship or extended family members who do not live together. Some of the most commonly reported types of domestic violence in North Carolina include:
Physical assault, which includes any hitting, choking, or other physical harm. A defendant convicted of any type of physical abuse will likely face civil liability for victims' damages in addition to criminal penalties.
Sexual assault, which can include various forms of sexual battery or rape.
Child abuse. Any form of domestic violence against a child is likely to significantly increase the penalties the defendant faces if convicted.
Terrorism and emotional abuse. Physical contact is not necessary for domestic violence to occur. However, if a household member is verbally and emotionally abusive or causes other household members to legitimately fear for their personal safety, this behavior can constitute domestic violence.
Every domestic violence case is unique, and if you have been charged with any form of domestic violence, it is crucial to secure defense counsel as soon as possible.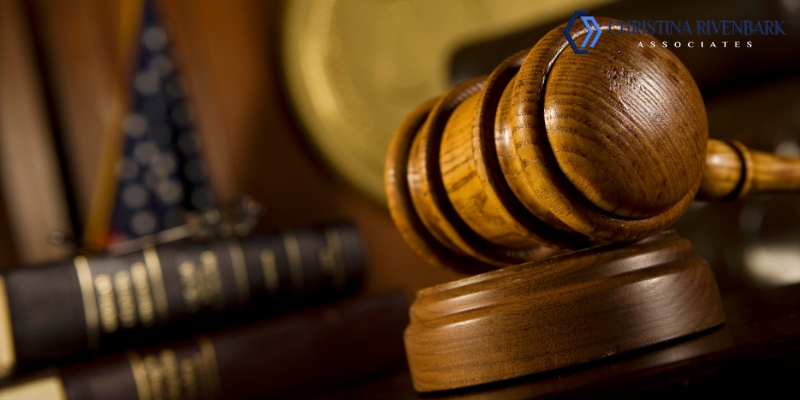 Don't Risk The Consequences of A Conviction
If you are charged with domestic violence, you can be ordered to move out of your home and to cease contact with your family. Typically, a 50-B protective order is in effect for 10 days until a hearing with a judge. We will represent you at all hearings and argue against the order being extended for one year. If you have been falsely accused of domestic violence and compelled to leave your own home, this can be incredibly stressful and frustrating. Your defense attorney will help you prepare for your hearing, and in the meantime, you must comply with the order.
Violation of a protective order is a crime. If you are found in contempt of the order, you may go to jail or face other penalties. Unfair though it may be, you must comply with the temporary protective order until your hearing. Your Wilmington domestic violence defense lawyer will assist you in fighting the order and proving the truth of your situation if you acted in self-defense or were falsely accused. If you did commit some form of domestic violence, your attorney could help you determine the best approach to building your defense.
The penalties for domestic violence in North Carolina fluctuate based on the unique details of the case. Fines, jail time, and loss of custody rights are all possible. If a defendant commits any form of sexual abuse against a family member or other member of their household, they will likely be compelled to register as a sex offender, possibly for life. Violent domestic abuse that results in severe injuries is likely to result in extensive incarceration and a loss of constitutional rights, such as the right to own firearms.
FAQs About Wilmington, NC Domestic Violence Law
How Do Most Domestic Violence Cases End?
Most domestic violence cases filed in North Carolina involve first-time offenders who have no criminal records. Combined with the fact that evidence is often difficult to obtain in domestic violence cases, and many of these cases devolve into one party's word against the other's, most domestic violence cases end in dismissal due to insufficient evidence.
What Does An Abuse Lawyer Do?
A skilled Wilmington domestic violence defense attorney can provide several valuable services to their client, including helping them secure contradictory evidence and testimony that helps them prove their innocence or a wrongful accusation. Attorneys who specialize in domestic abuse representation may also provide victim-focused legal counsel, guiding clients through their cases and arranging support services they may need after their experiences.
What Are Domestic Violence Cases?
A domestic violence case can potentially involve criminal and civil law, and the case's outcome may lead to family court proceedings. Domestic violence is a crime, and the victim of domestic violence may be entitled to civil damages depending on the nature of their experience. An individual convicted of domestic violence is likely to lose any child custody or visitation rights they may have had, which generates complex family court proceedings.
What Should You Ask When Hiring A Domestic Violence Lawyer?
Experience and availability are arguably the most important factors to consider when you need defense representation in a domestic violence case. Find out how much experience the attorney has with defense cases similar to yours and how much time and effort they can devote to your case. You should also ask if the attorney anticipates any unique legal challenges or opportunities you will likely encounter as your case unfolds.
Contact An Experienced Spousal Abuse Attorney
A domestic violence conviction will be on your record permanently. In addition, it can affect your ability to spend time with your children. You may also be banned from owning firearms and have any firearms you currently own taken away by the police.
Please call our office at 910-251-8080 or contact us online to schedule a free, no-risk consultation.