Leland Criminal Defense Attorney
An arrest for any criminal offense can be a scary and life-changing experience. If you have been accused of a crime you did not commit, it is very easy to feel that the system is working against you. If you made a mistake and broke the law, you may feel hopeless about your situation and worry about your future. However, the right Leland criminal defense attorney can make a tremendous difference in the outcome of any criminal case.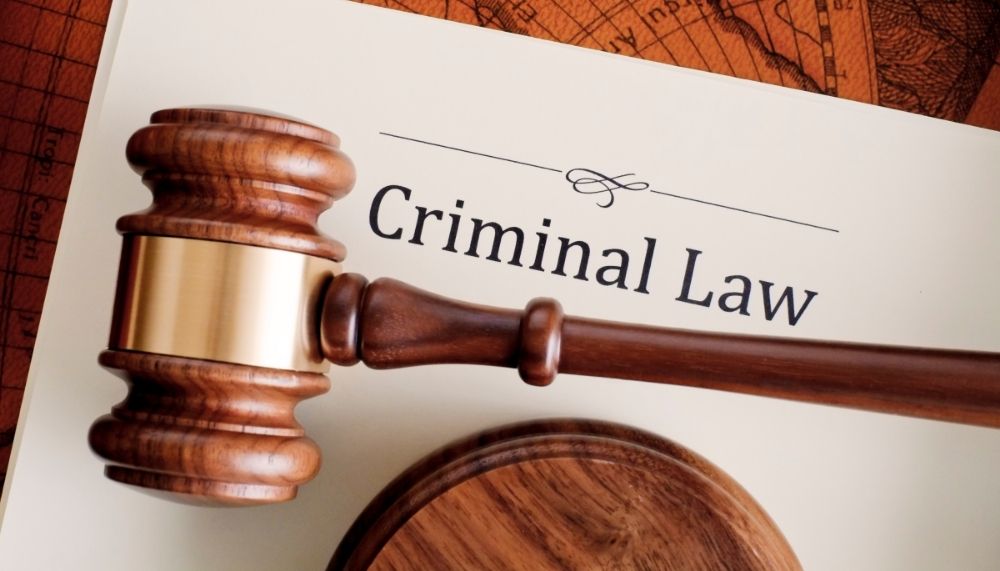 Criminal Defense Representation in Leland, NC
Christina Rivenbark & Associates has extensive experience providing criminal defense representation to clients throughout the Leland, NC, area. We understand the stress and uncertainty that can follow an arrest. Our goal is to ensure your rights remain fully protected throughout your experience with the criminal justice system of North Carolina. Our team can provide the personalized and aggressive defense counsel you need to navigate your case successfully.
Why Do I Need a Leland Criminal Defense Lawyer?
It is vital to take advantage of your right to legal counsel when you are arrested for a crime. Regardless of whether you are guilty or innocent, the Sixth Amendment of the US Constitution preserves your right to defense representation. If you cannot afford to hire a lawyer or do not wish to pay attorneys' fees, the court can provide a public defender who will represent you free of charge.
This may seem like a reasonable option to many people, but the reality is that you can expect a much higher level of legal counsel when you have a private Leland criminal defense attorney handling your case. Public defenders are capable and hardworking defense lawyers who do their best for their clients, but they are responsible for managing multiple cases. This means they cannot offer much personal attention to any given case. By comparison, you can expect more individual attention paid to your case when you hire a Leland criminal defense lawyer.
Christina Rivenbark & Associates understands that every criminal case is unique, and every defendant will have different needs and concerns throughout their case. Therefore, our team provides client-focused defense counsel in every case we accept. We'll help you understand the charges against you, assist you in identifying any exculpatory evidence or facts that support your defense, and prepare you for each stage of your proceedings.
Types of Criminal Cases We Handle
When you need defense representation in North Carolina, it is crucial to choose an attorney with solid experience handling the type of case you currently face. Christina Rivenbark & Associates has decades of experience representing Leland, NC, area clients in many criminal cases, including:
Driving under the influence (DUI). North Carolina prosecutes DUI offenses very aggressively, and you need defense representation you can trust in this type of case.
Drug offenses, which are some of the most commonly prosecuted crimes in North Carolina. Your attorney can potentially help you make a case for alternative sentencing if you have a substance abuse disorder.
Violent crimes. The penalties for violent crimes like assault and battery are some of the harshest in the North Carolina criminal code.
Theft and shoplifting offenses. Property crimes are typically prosecuted based on the value stolen. The greater the value of the stolen property in question, the more severe the potential penalty.
Juvenile criminal law. When a minor under 18 commits a criminal offense, the criminal justice system handles this type of case very differently than a case against an adult. Your Leland criminal defense attorney can assist you in understanding the unique legal statutes likely to factor into your case proceedings.
Our team also has experience handling many other types of cases. We take time to learn as much as possible about every client we represent to ensure fully comprehensive and individualized defense counsel in every case.
Building Your Defense
A criminal defense attorney's job is to protect their clients' rights throughout their interactions with the criminal justice system and to help them minimize their sentences as much as possible. In the United States, the burden of proof rests on the prosecution. Therefore, the prosecutor handling your criminal case must provide compelling evidence and witness testimony proving guilt beyond any reasonable doubt. Your Leland criminal defense lawyer will work to prevent them from accomplishing this.
Success with your defense may require attacking the prosecution's evidence and the credibility of witnesses, leveraging your contradictory evidence against the prosecution, establishing an alibi, or combining these strategies. Ultimately, no defense attorney can guarantee any specific result to their client, and every criminal case is unique. Having experienced legal counsel who can help you explore the full scope of your available defenses is the best way to approach these challenging situations.
FAQs About Leland, NC Criminal Law
How Much Do Leland Criminal Defense Lawyers Cost?
Most private criminal defense lawyers will bill clients based on the time spent working on their cases. The more time the attorney must devote to a case, the more they can charge the client. Be sure to carefully review a potential defense lawyer's billing policy, so you fully understand your obligations in terms of your legal fees.
What Should I Look for in a Leland Criminal Defense Attorney?
Experience is one of the most important factors to consider when you are unsure of who should represent you. Make sure your chosen defense lawyer has experience handling the type of case before you, and take time to read reviews from past clients so you have some idea of what it will be like to work with the attorney.
When Should I Hire a Defense Lawyer?
After you are arrested, say nothing until you complete the booking process and are allowed to make phone calls. You should ideally contact a defense attorney immediately after arrest so they can begin working on your case as soon as possible. A good attorney will carefully review their client's arrest and booking experience to ensure the police had probable cause to conduct the arrest in the first place and that no rights violations have occurred.
How Long Will a Criminal Case Take to Resolve?
The criminal justice system can move slowly at times, and a criminal case's speed of progress hinges on numerous factors. Your Leland criminal defense lawyer can help you understand how your case is likely to unfold, what to expect during the trial, and if you can expect to face a plea bargaining process.
North Carolina Criminal Defense Attorney
Christina Rivenbark & Associates can provide the answers you need to your most important legal questions after an arrest for any criminal charge in Leland, NC. Contact us today to schedule your consultation with an experienced Leland criminal defense lawyer.