Ladder Falls Can Cause Serious Injuries — And Deserve Serious Compensation
Anyone who works at elevated heights is at risk for being injured in a fall. In the construction industry, falls are the leading cause of worker deaths, especially for roofers, painters, masons, siding and sheet metal workers, carpenters, plasterers, and dry wall installers. These workers spend considerable time on ladders, often while carrying heavy loads.
At Christina Rivenbark & Associates, we represent injured North Carolina construction workers and their families. We can assist you with workers' compensation claims as well as third-party negligence claims. For a free consultation with a Wilmington ladder fall injury lawyer, please call 910-251-8080, or contact us online.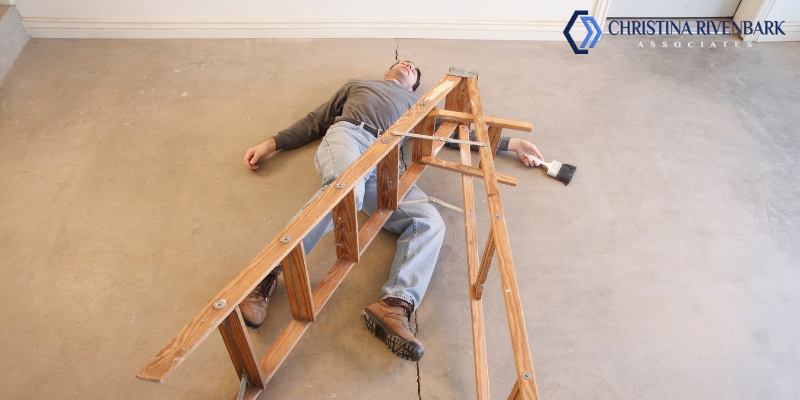 Injuries Common To Falls From Ladders
A fall from a ladder can cause catastrophic injury or wrongful death. If the worker hits his or her head, a traumatic brain injury can lead to disability, coma or death. A spinal cord injury may cause chronic pain or permanent paralysis. A broken arm or leg that does not heal properly can cause permanent disability and prevent a return to construction work or other manual labor.
Workers' compensation typically covers all work-related accidents. If a negligent third party is at fault, you may be able to collect additional damages. In ladder accident cases, a negligent third party may be:
The manufacturer of defective ladders or safety equipment
A subcontractor or other employer on the construction site
Contact A Wilmington Ladder Fall Accident Attorney
At Christina Rivenbark & Associates, when we review your claim we will also let you know whether a third-party claim is appropriate in your situation.
Please call our office at 9910-251-8080 or contact us online to schedule a free, no-risk consultation.