Creating a Will With a Wilmington Attorney
Planning for the future is an important step. However, the process of estate planning can be somewhat confusing. To fully understand how to protect yourself, your family, and all that you worked so hard to accumulate throughout your life, you need help from an informed source.
Let our attorneys at the office of Christina Rivenbark & Associates guide you through all your estate planning options, including the creation of a will, trust, power of attorney and more. You will have the personal attention of a lawyer throughout the entire process of creating a will and establishing any other estate planning documents. We strive to create long-lasting relationships with our clients, allowing us to help them with a variety of legal needs that may arise at any time.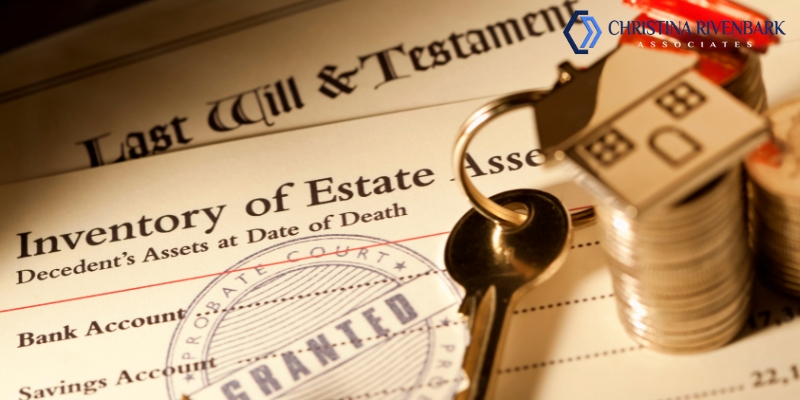 Why Do I Need A Wilmington Wills And Estates Lawyer?
You can probably find software programs and even "free" online tools that claim to allow you to create an estate plan entirely on your own. While trying these tools can be helpful and informative, you should only consider them preliminary steps toward crafting your estate plan. The average person is likely to overlook crucial details when creating their estate plan. Working with an experienced Wilmington wills and estates attorney is the best way to make a plan that fully satisfies your requirements.
A proper estate plan has several components, and missing any of them can lead to significant legal challenges for your family. Taking time to work with an attorney means you will have an estate plan that provides you with peace of mind and poses minimal legal difficulty to your loved ones after your death. Christina Rivenbark & Associates understand that estate planning may not be the most pleasant topic for many people, but we will help you approach the process with peace of mind and confidence.
Estate Planning Guidance — The Benefits Of Creating A Will
Though it can be uncomfortable to face planning for the unknown, it is essential. We understand the emotions that may arise while creating a will and are sensitive to our clients' needs. Working with our firm, we can ensure that your will is tailored to meet your specific goals and wishes. By having a will you can:
Ensure your estate will be distributed how you wish
Protect your heirs and beneficiaries
Create directions that must be followed in the event that you become incapacitated
Appoint individuals to make decisions for you (a health care power of attorney and a financial power of attorney)
Your Wilmington wills and estates attorney will help ensure you accomplish your goals with your estate plan and prevent your family from needing to endure a protracted and complex probate process after your death. They can also ensure your estate plan is as detailed as possible and regularly updated to minimize the chance of disputes arising during estate administration.
What Should An Estate Plan Include?
Regardless of the size of your estate or your family's interpersonal dynamics, there are a few essential things every estate plan should include:
You should designate a personal representative who will be responsible for ensuring your estate plan is respected, and your instructions followed.
You should create a durable power of attorney that ensures someone you trust will be responsible for making legal decisions on your behalf if you cannot do so on your own due to illness or infirmity.
Your estate plan should include an advanced medical care directive. This will outline your preferences regarding life support, end-of-life medical treatment, and palliative care options.
Your last will and testament is a way for you to tell your family what to do with your assets after your death. For example, you can designate beneficiaries for specific assets and leave your family with a parting message.
Your estate plan can include a trust that helps your family avoid probate. The trustee you designate will assume ownership of the contents of the trust and distribute those contents according to your will.
Ultimately, everyone will have unique needs and concerns regarding estate planning, and the process can seem overwhelming if you do not have reliable legal counsel on your side. Christina Rivenbark & Associates can carefully review the essential elements of your estate plan to help you create a plan that provides peace of mind to you and your loved ones.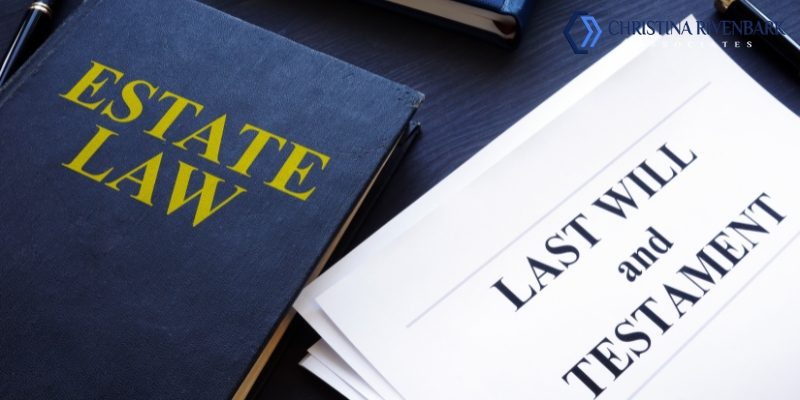 Why Should I Create An Estate Plan?
Every state in the country upholds unique probate laws and intestate succession laws. If you die without an estate plan, state law will determine which of your relatives receives your property and how much they receive. Since everyone has unique family dynamics, your personal preferences as to which of your relatives you want to assume ownership of your property after death may conflict with North Carolina's intestate succession laws. An estate plan effectively allows you to customize beneficiary distribution, ensuring your property goes exactly where you want it to go after your death.
Another potential benefit of estate planning is helping your loved ones avoid legal expenses and estate taxes. For example, an irrevocable trust can prevent your family from paying estate taxes on the contents of the trust. In addition, a properly created and administered estate plan can help your family avoid probate all but entirely. While they may need to resolve any disputes that arise concerning your estate plan in probate court, your estate plan will significantly reduce the time they must spend in complicated probate proceedings.
A Wilmington wills and estates attorney can help you determine what type of estate plan would best suit your needs. Several customization options can allow you to create a robust estate plan that helps your family avoid as much of the probate process as possible.
FAQs About Wilmington, NC Wills and Estates Law
What is Wills and Estates Law?
Wills and estates relate to probate law. Probate is the process of distributing a deceased individual's property and assets to their beneficiaries. When someone dies without an estate plan, their property becomes intestate, and state law determines which of their relatives assumes ownership of their assets. An estate plan allows you to customize distribution to your beneficiaries in close detail.
What is An Estate?
An individual's estate is all of their assets and property they leave behind when they die. An estate can also include responsibility for outstanding debts. The estate owner's creditors will have the right to claim compensation for outstanding debts before the remaining estate contents can be distributed to beneficiaries. If you intend to create an estate plan, remember that you may need to revisit and revise it if you accumulate additional assets after you make your plan or if your financial situation changes significantly in any way.
What Is The Difference Between A Probate Lawyer And An Estate Lawyer?
A probate lawyer specializes in representing beneficiaries in probate proceedings. If an individual dies without an estate plan, the probate process determines which of their relatives receives the contents of their estate. An estate lawyer assists in creating estate plans and the administration of those plans when an estate holder dies.
Are Wills And Estates The Same?
No. A will is a document that outlines your wishes in terms of distributing your property and assets to your beneficiaries. An estate is all of the property you leave behind when you die. While a will is an essential component of an estate plan, an adequately configured estate plan will have several other components.
Imagine Your Estate Without A Will
When an individual dies without a will, the future of the estate can be uncertain. There are laws in place that determine how assets are distributed and how debts are to be repaid. However, these laws will most likely not be in line with how you wish your estate to be distributed. Having a will can eliminate many of the uncertainties.
Let our qualified attorneys help you begin organizing your estate and protecting your assets. Contact us online or call 910-251-8080 today to schedule a free, informational consultation. During our meeting, we can help you understand your options and the process for creating an entire estate plan that can protect your family. You can rely on our experienced team to guide you down the path that best achieves your goals.