We Are Dedicated To Getting Compensation For Bicycle Accident Victims in Wilmington, NC
Car-bike collisions are often caused by negligent drivers who either do not see or fail to yield to bicyclists. Unfortunately, many drivers attempt to pin the blame on the biker. To protect your right to compensation, it's important to contact an experienced attorney as soon as possible.
At Christina Rivenbark & Associates, our attorneys represent bicyclists and pedestrians in Wilmington and other communities in North Carolina who have been injured in accidents with motor vehicles. For a free consultation about your case, call 910-251-8080.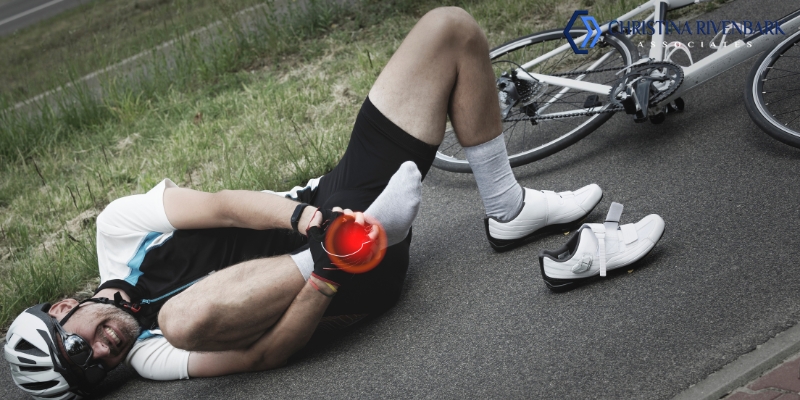 Why You Need A Wilmington Bicycle Accident Lawyer
Any personal injury has the potential to be a life-changing experience for the victim and their family. The right attorney can help you approach this difficult situation with greater confidence. They'll assist you in gathering the evidence you need to establish liability and hold the at-fault driver accountable for your damages. They'll also help you calculate the full scope of damages you can include in your claim to maximize your recovery.
You would face several significant challenges and risks if you attempted to handle a bicycle accident claim without an attorney. First, you could make procedural mistakes with court filings, potentially leading to substantial delays in the court's handling of your case or even risking your case being thrown out on a technicality. Secondly, even if you are successful, you could overlook available compensation and settle for less than you deserve.
Instead of attempting to handle your case alone and making an already challenging situation even more stressful, hire an experienced Wilmington bicycle accident attorney to represent you. They can manage your case proceedings while you and your family focus on recovery and managing your household
Protecting Your Right To Compensation In Bike Accidents
In North Carolina, bicyclists have a right to ride on public streets as long as they follow the rules of the road. For example, bicyclists are required to ride in the same direction as traffic and to obey stop lights and stop signs.
Even when the driver of the car appears to be at fault, facts can be disputed. For example, a car driver may claim that a biker ignored signals to stop or used lanes incorrectly. Statements from independent witnesses can provide important evidence in your case.
North Carolina upholds a contributory negligence law. This means that if a plaintiff bears any level of fault for causing their claimed damages, they cannot recover any compensation from the defendant. It's common for defendants in North Carolina personal injury claims to assert contributory negligence as a defense, blaming plaintiffs for causing their own damages. It's crucial to have legal counsel you can trust if the defendant asserts contributory negligence. Your attorney can help you secure any evidence you may need to establish the defendant's fault and disprove their accusations of contributory negligence.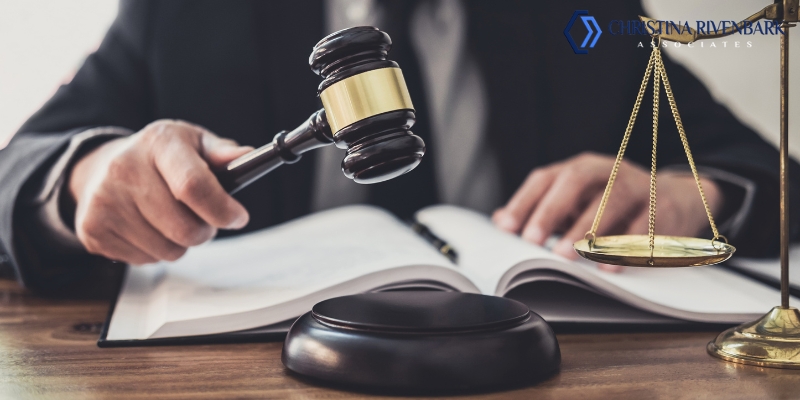 How Do I Prove Fault For A Bicycle Accident In Wilmington, NC?
Every personal injury claim filed in North Carolina hinges on the concept of "negligence" or a failure to act with reasonable care. Some personal injury claims may pertain to intentional acts of misconduct or reckless disregard for the safety of others. These cases often lead to criminal charges in addition to civil claims from affected victims. Proving fault for your recent bicycle accident requires identifying the defendant and showing the court how their behavior directly caused your claimed damages.
Some of the most commonly cited causes of bicycle accidents that lead to personal injury claims in Wilmington include:
Distracted driving.
Driving under the influence of alcohol or drugs.
Aggressive or reckless driving.
Moving violations, such as illegal turns and running red lights or stop signs.
Speeding.
A Wilmington bicycle accident attorney can help you obtain traffic camera records, cell phone data, even vehicle computer data from the vehicle involved in your crash to help you establish liability for your damages. Eyewitness testimony is also likely to come into play if others saw the accident occur, and your attorney may consult expert witnesses if your case involves highly technical details that demand professional clarification.
What Compensation Can I Claim?
North Carolina's personal injury statutes allow plaintiffs to recover compensation for any economic damages caused by defendants. Economic damages are typically easy to calculate, but a plaintiff can overlook some of their claimable damages if they don't have legal counsel. For example, you may be able to easily account for your hospital bills immediately following your bicycle accident, but you may not know how to calculate long-term medical expenses like ongoing treatment costs or the cost of physical therapy you require.
You also have the right to claim compensation for lost wages as well as lost earning capacity. Your bicycle accident could leave you unable to work for several weeks, several months, or even permanently, depending on the severity of your injuries. The defendant is responsible for any lost income you incur due to their actions.
If you sustained severe or catastrophic injuries, you likely developed permanent medical complications or disabilities due to the defendant's actions. Therefore, you have the right to not only claim any long-term economic losses you incur but also compensation for your physical pain, psychological trauma, and diminished enjoyment of life due to disability.
FAQs About Wilmington, NC Bike Accident Law
Is It Worth Getting An Accident Attorney?
Hiring an experienced Wilmington bicycle accident attorney is the best way to ensure the fullest recovery possible after a negligent driver has injured you. Whenever a vehicle strikes a bicyclist, the bicyclist is likely to suffer extreme injuries, some of which may be permanently damaging. Your attorney can significantly improve your chances of success with your lawsuit, and they will likely uncover channels of compensation you may have overlooked had you tried to handle the case alone.
What Do You Do After A Minor Bike Accident?
Even a seemingly minor bike accident may cause injuries that don't manifest immediately noticeable symptoms. Record as much as possible about the accident and obtain the at-fault driver's contact information and insurance details. Even if you think you only suffered minor injuries, you should seek medical care as soon as possible. Consult an experienced Wilmington bicycle accident lawyer if you are unsure whether you have grounds for a civil suit.
When Should You Call A Bike Lawyer After An Accident?
Your primary concern after any accident should be your health and safety. Seek medical care as soon as possible. Once you have addressed immediate medical concerns and have some idea of the scope of your losses, you should reach out to an experienced lawyer as soon as possible. Your attorney will help you determine the best next steps to take in terms of holding the at-fault driver accountable for your damages.
What Should You Ask When Hiring A Wilmington Bike Accident Lawyer?
Experience and availability are two of the most important factors to consider when you need to hire a Wilmington bicycle accident lawyer. Ask the attorney about their experience handling cases similar to yours and whether they notice anything unique about your case. You should also ask them about their current case load, how long they anticipate working on your case, and how often you can expect updates as your case unfolds.
Contact A Wilmington Bike Accident Lawyer Today
In North Carolina, you cannot recover compensation from the other party if you are found to share any responsibility for your injuries, even if the other party was 99 percent at fault. If you are injured on a bicycle, you should never provide a recorded statement to the insurance company of the other party. Your statements may be twisted around to assign a percent of the blame to you, barring you from making a recovery.
Our attorneys have decades of experience helping the victims of negligent drivers. For a free initial consultation with a Wilmington bicycle accident lawyer, call 910-251-8080 or contact us online.