We Will Advocate For You After A Serious Or Fatal Bus Accident in Wilmington, NC
By virtue of the size of most buses, and the fact that buses carry multiple passengers, bus drivers have a greater responsibility to drive safely. Unfortunately, there have been several major bus accidents in the news recently in which people were seriously injured or killed. Most of these bus accidents seem to have happened because of bus driver negligence.
At Christina Rivenbark & Associates, we make it our mission to represent those who have been injured as a result of poor or unsafe bus driving. Sometimes it's the bus driver or the bus driver's employer or both who are responsible. From texting while driving or driving while sleepy to lack of proper bus maintenance, we will work toward the best possible result in your case. For a free consultation, call 910-251-8080 or contact us online.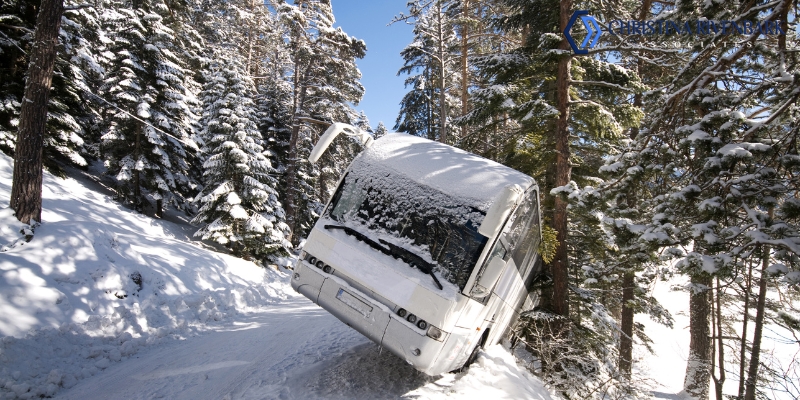 Do I Really Need To Hire A Wilmington Bus Accident Attorney?
If the fault for your recent bus accident seems perfectly clear, or if you were a passenger on a bus involved in an accident, you might think that you can handle the subsequent legal proceedings on your own. However, even if you manage to succeed with a personal injury claim without legal counsel, you face several significant risks if you do not hire legal representation to assist you. It's possible to jeopardize your case entirely if you do not have legal counsel to guide you through your claim proceedings.
First, you would be forced to meet all of your case's procedural requirements with the Wilmington civil court while simultaneously managing your recovery. If you suffered painful injuries that interfere with your ability to work and support your household, this could easily create a tremendously stressful situation. Even if you have some working knowledge of the civil court system, you will also face the risk of making mistakes with court filings or overlooking available compensation channels.
Hiring an experienced Wilmington bus accident lawyer is the best way to ensure the fullest recovery possible from your damages. An experienced legal team can handle your case proceedings so you can devote your energy and attention to your recovery. The right attorney can help you explore all of your options for compensation, maximizing your recovery. They will also prepare you for the active portions of your case so you know what to expect in settlement negotiations and the courtroom.
Holding Bus Drivers and Their Employers Accountable For Accidents in Wilmington, NC
From charter bus and tour bus operations to commuter buses and metropolitan area buses, the rules and regulations surrounding bus company operation have come under greater scrutiny.
Bus drivers who fall asleep behind the wheel, as one example, lead people to question whether hours-of-service rules for commercial drivers are being followed — and whether bus company employers are pushing drivers too hard.
Determining liability is the first step toward recovery after any personal injury. If you sustained injuries and economic losses in a bus accident, your Wilmington bus accident attorney would be instrumental in every phase of the subsequent legal proceedings. They will assist you in gathering evidence and testimony you will need to prove fault for the accident and your damages. This may include eyewitness statements, traffic camera footage, and corroborating testimonies from other passengers on the bus.
If you were driving your own vehicle when a bus hit you, it's likely for the bus driver to claim you were at fault for the accident, at least partially. This is another situation in which reliable legal representation is invaluable. North Carolina enforces a strict contributory negligence law. This means that if a plaintiff in a personal injury claim is even slightly at fault for causing their damages, they cannot recover compensation from the defendant. Your Wilmington bus accident attorney can potentially help you quash any claims of contributory negligence from the defendant in your case.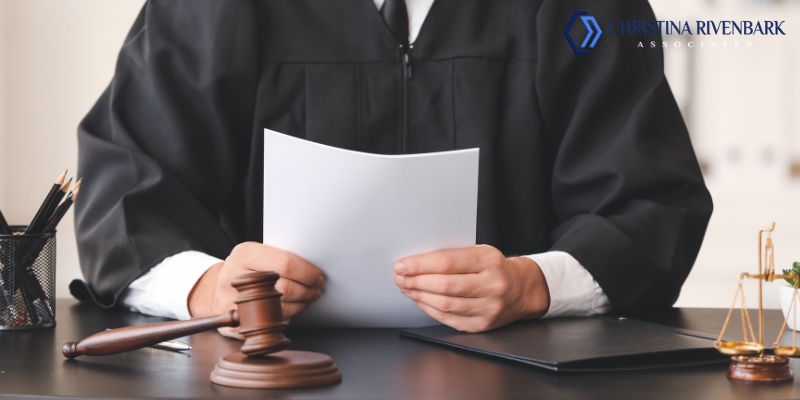 Securing Compensation For Bus Accident Damages
North Carolina's personal injury laws allow injured plaintiffs to claim compensation for all economic damages a defendant causes. This can include both immediate and future losses. For example, if you suffered a severe traumatic brain injury, you will likely require immediate emergency care as well as ongoing therapy and treatment to regain lost functionality. You could even face permanent disability or chronic medical complications after your recovery.
The defendant in this situation would be liable not only for your short-term damages but also for long-term medical expenses incurred from your injuries. Similarly, the defendant is also responsible for lost wages during initial recovery and lost earning capacity if the accident caused permanent damage that prevents you from returning to work. You can also include the cost of repairing or replacing any personal property lost in the incident.
The potential compensation for bus accident damages also includes non-economic damages. You have the right to recover compensation for your physical pain, emotional distress, and psychological suffering from the incident in question. This may sound hard to prove, but your Wilmington bus accident lawyer can assist you in determining a reasonable figure based on how severe your injuries are and whether they are likely to cause long-term complications.
FAQs About Wilmington, NC Bus Accident Law
Can You Sue A Bus Company For Injury in Wilmington, NC?
If you sustain injuries in a bus accident, liability for your injuries and the associated damages rests on the party responsible for causing the accident. If an investigation determines the bus driver caused the accident, their employer is likely to be found vicariously liable for the accident. It's also possible for liability to fall solely on the bus company if their policies directly caused the accident in any way.
What Does A Wilmington Bus Accident Lawyer Do?
You can rely on your Wilmington bus accident attorney to provide several critical legal services throughout your case. They will help you gather the evidence you need to establish liability for your damages and help you calculate the full scope of those damages. If your case involves highly technical issues or other complex details, your attorney can coordinate expert witness testimony on your behalf. You can rely on your legal team to guide you through all of your case proceedings with confidence.
How Common Are Bus Accidents in Wilmington, NC?
There are far fewer buses on North Carolina roads than passenger cars, so you might think that bus accidents would be quite rare. The reality is that more than 60,000 bus accidents occur throughout the U.S. each year. While most of them result in only property damage, many cause severe injuries to those involved. While your risk of experiencing a bus accident is generally lower than your risk of having an accident in a passenger vehicle, it is still vital to know your legal options if a bus accident occurs.
Who is Responsible For A Bus Accident?
Bus accidents may occur due to the bus driver's actions or another driver. When a bus driver causes an accident, they may face sole liability for the resulting damages, or liability may also fall to their employer. In addition, if a third party causes a bus accident, anyone injured in the incident would have grounds for personal injury claims against the at-fault third party.
Representing Bus Accident Victims Throughout North Carolina
From law offices in Wilmington, we represent injured clients and their families throughout North Carolina, traveling wherever we need to be in order to advocate for you after a serious or fatal bus accident.
It's natural to feel uncertain and isolated after suffering injuries and economic losses from a bus accident you did not cause. After addressing immediate medical concerns, the best next step to take toward recovery is to consult an experienced Wilmington bus accident lawyer to get the answers you need to your most pressing legal questions. For a free consultation, call 910-251-8080 or contact us online.