Injured In A Car Accident in Wilmington Car, NC? We Can Help You Get The Compensation You Need.
While we all know driving involves risk, no one is prepared for a car accident that causes serious personal injury or the tragic death of a family member. The trauma can become even worse afterward, when you may face staggering medical costs, missed work or the loss of your job, lost wages, and an uncertain future.
Unfortunately, the aftermath of a North Carolina car accident often destroys the victims' confidence in insurance companies. The best way to position yourself to get the money you deserve is to contact a proven personal injury attorney with in-depth knowledge of insurance coverage and the legal system. At Christina Rivenbark & Associates, we have more than 30 years of experience helping car accident victims put their lives back together.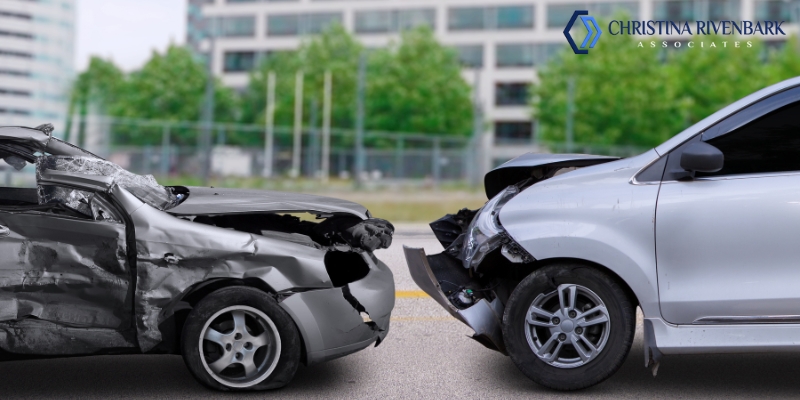 Why Do I Need A Wilmington Car Accident Attorney?
If you recently suffered injuries and economic losses from a car accident that another driver caused, you might wonder whether you can handle securing compensation for your losses on your own. If the other driver's fault seems clear, it's natural to consider filing your own personal injury claim to save money on legal costs. However, a severe car accident is likely to lead to complex legal proceedings that the average person won't be prepared to handle effectively.
North Carolina upholds a fault statute when it comes to car accidents. This means the responsible driver's auto insurance policy will cover your medical expenses and property damage after an accident. Still, there is no guarantee that your total losses will fall entirely within the scope of their coverage. In addition, auto insurance will not pay for pain and suffering, and it may not cover long-term damages caused by an accident. In this situation, you face a complicated insurance claim process and a complex personal injury case to recover your remaining damages.
Hiring an experienced Wilmington car accident attorney not only increases your chance of success with your insurance claim but is also likely to generate far more compensation than you could have secured on your own if you must file a personal injury claim against the at-fault driver. The average person with no legal experience would probably overlook available compensation channels, settling for less recovery than they legally deserve. They may also make procedural errors that jeopardize their claim. Ultimately, hiring an experienced legal team significantly improves your chances of success with both your insurance claim and a subsequent personal injury claim.
Doing Whatever It Takes To Hold Insurance Companies Accountable
Early in her career, attorney Christina Rivenbark & Associates worked for an insurance company, quickly learning that its efforts center on protecting profits. An adjuster, agent and insurance defense attorneys may tenaciously attempt to deny your claim altogether or offer to settle for the smallest amount possible.
Since 1987, our attorneys have been working hard for auto accident victims — not just after fatal and catastrophic wrecks, but on behalf of people struggling with back and neck injuries, lost function, and ongoing pain. Our experience and capabilities extend to:
Car accidents throughout the Cape Fear area and statewide, on Interstate 40, I-140, I-95; U.S. Highways such as 17, 74, 76, 117, 301, 421, and 701; state and county highways; city streets; and rural roads. Our firm will assist you in establishing fault for your recent accident, gathering physical evidence and witness testimony that can help with your insurance claim and form the foundation of a personal injury claim when your losses exceed available insurance coverage.
Collisions with semis, tractor-trailer rigs, and other large commercial trucks. Determining liability for truck accidents is often very challenging, and more than one party can bear liability for your damages. Truck accidents also often result in more significant damages than other vehicle accidents and navigating insurance claims after such accidents is often highly challenging for the victim.
Drunk driving crashes, hit-and-run accidents, and others for which fault seems clear but getting compensation is still a severe challenge. Drunk drivers are likely to face criminal prosecution in addition to civil liability for victims' damages, and navigating these interwoven cases can be extremely difficult without legal representation on your side. It may also be challenging to prove that an at-fault driver was distracted when they caused your accident, and an experienced lawyer can help you obtain the evidence you need to prove fault.
Wrecks caused by uninsured and underinsured motorists. You may not be able to rely entirely on auto insurance after a car accident. If the at-fault driver does not have insurance or enough coverage to fully compensate for your claimable damages, you will need to hold them accountable through a personal injury claim.
Injuries suffered as a passenger in the vehicle of a friend or acquaintance. Regardless of whether you were driving or riding as a passenger in someone else's vehicle, our firm will help you navigate your insurance-related concerns following your accident and help you determine the best approach to your recovery process.
We will stand by your side — and fight for what you deserve. From depositions to interrogatories, settlement discussions to mediation and litigation, we will see your case through to the end and work tirelessly to get you a monetary award that fully compensates you for your losses.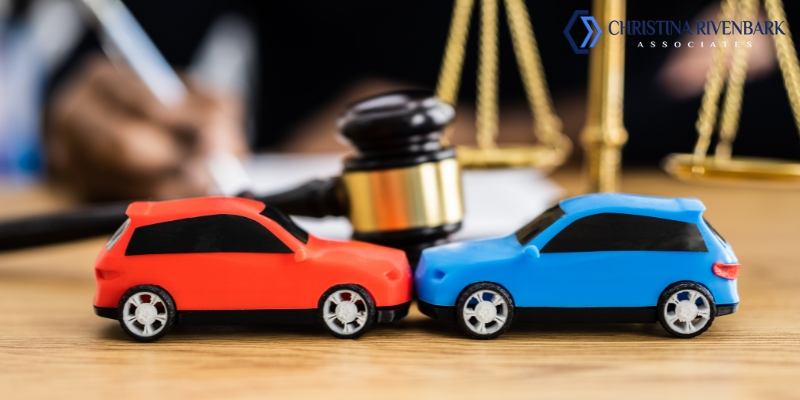 Personal Injury Damages in Wilmington, NC
The initial aftermath of a severe car accident can be very challenging for the victim. Your Wilmington car accident lawyer will be an invaluable asset as you calculate the damages you can seek through the at-fault driver's auto insurance policy, and a serious accident is likely to cause damages that exceed the scope of their coverage. Car accidents in Delaware often cause many economic damages, including short and long-term medical bills, lost income, lost earning capacity from disability, and property damage that may eclipse the amount insurance is willing to pay toward repairing or replacing your vehicle.
You also have the right to seek compensation for your pain and suffering, and insurance will not cover this. It may sound challenging to assign a monetary figure to abstract losses like pain and trauma, but various methods can be used to calculate pain and suffering in North Carolina personal injury claims. Your attorney can help you determine a fair amount of pain and suffering compensation to include with your claim based on the severity of your injuries, holding the at-fault driver accountable for the physical pain and psychological trauma they caused.
FAQs About
Wilmington, NC
Auto Accident Law
Is It Worth Getting A Lawyer After A Car Accident in Wilmington, NC?
While it is technically possible to handle your recovery from an accident without a lawyer, it is always best to consult reliable legal counsel after a car accident. An experienced Wilmington car accident lawyer can help you manage complex insurance claims and explore further legal action beyond insurance when you've suffered substantial losses due to someone else's actions. Hiring the right attorney can be an incredibly effective investment in your recovery.
Is It Worth Suing After A Car Accident?
An experienced auto accident lawyer can help you calculate the full scope of your claimable damages resulting from a car accident in the Wilmington, NC, area. While insurance may cover a sizeable portion of these losses, you may need to take further legal action if your damages are severe. If you are unsure whether it would be worth pursuing a personal injury claim for a car accident, consult an experienced Wilmington car accident attorney to calculate your damages.
What Should You Ask When Hiring A Wilmington Car Accident Lawyer?
Find an auto crash attorney in Wilmington, NC, who has significant experience handling cases like yours. Ask the potential lawyer about what they notice in your claim, whether they foresee any significant legal challenges in securing your recovery, and what type of outcome they expect in your case. You should also ensure the attorney's caseload is flexible enough for them to devote adequate time and effort to handle your case.
When Should You Call A Lawyer After A Car Accident?
Your first concern after any car accident should be the treatment of your injuries. Once you have received medical attention and better understand your physical condition, you can start calculating your total damages with the help of a Wilmington car accident attorney. Be sure to reach out to an attorney before speaking with any insurance company representatives or filing civil claims in the Wilmington court.
We Focus On Your Case, Your Needs And Your Recovery
We are prepared to move quickly, investigating your crash and gathering extensive evidence to support your claim and lawsuit. Our lawyers will truly care about your medical condition and prioritize actions that help you recover as fully and quickly as possible. We can also help you pursue medical payments coverage (Med-Pay) under qualifying automobile insurance policies.
With our Wilmington car accident lawyers on your side, you can focus on your own recovery as we work every angle on your behalf. Please contact us today at 910-251-8080 for a free, no-risk evaluation of your case. We make home and hospital visits frequently, and we charge no attorney fees unless our efforts produce a financial settlement for you.
Other Wilmington, NC Car Accident Resources:
Other Motor Vehicle Accidents