Surf City Personal Injury Attorney
A personal injury occurs whenever the actions of one party result in harm to another party. A personal injury case may pertain to physical injury and the associated economic losses, emotional and psychological harm inflicted by another party or strictly financial losses. Ultimately, if you or a loved one is suffering in any way due to the actions of another party, it's likely that you have grounds to file a personal injury claim against them.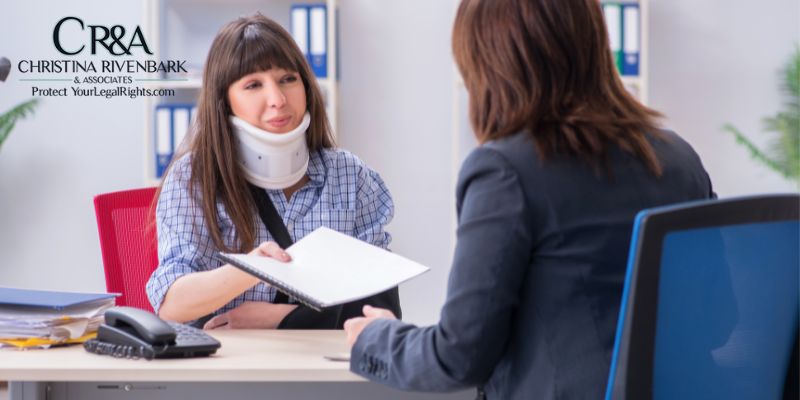 Experienced Legal Representation for Surf City Personal Injury Cases
The right attorney is a tremendous asset to have on your side for any type of personal injury case. While there may not be any strict legal requirement to hire an attorney, it is crucial to understand the value of reliable legal counsel in any type of civil claim for damages. Christina Rivenbark & Associates provides client-focused and compassionate personal injury counsel for a wide range of cases, and we have helped many past clients in the Surf City area approach their civil court proceedings with confidence and peace of mind.
Building a Personal Injury Claim in Surf City
Before a plaintiff in a personal injury case can recover any compensation for their losses, they must prove exactly how their injury occurred and identify the party responsible for causing it. A few of the most commonly filed types of personal injury claims include:
Motor vehicle accident cases. Vehicle crashes consistently rank among the most commonly reported causes of accidental injuries and deaths throughout the United States each year. A victim's recovery process is likely to start with an auto insurance claim against the at-fault driver, and if the defendant does not have enough insurance coverage to fully compensate the victim's losses, the victim will need to file a personal injury claim to recover the remainder of their damages.
Premises liability cases. A property owner has a legal responsibility to address foreseeable safety hazards on their property before they can cause any harm to lawful visitors. If you or a loved one suffered a slip and fall accident or similar injury on someone else's property, they are likely liable for your damages under the state's premises liability statutes.
Work-related injuries. North Carolina enforces a strict workers' compensation law that requires virtually every employer in the state to carry workers' compensation insurance. If you were hurt at work, a workers' compensation claim could potentially cover the cost of the medical treatment you require and provide ongoing disability benefits while you are recovering. However, if your injury was the result of any third party's actions, you will likely have grounds to file a personal injury claim against them, and you could recover compensation for damages that workers' compensation won't cover.
Catastrophic injury claims. A personal injury is catastrophic when it results in permanent damage to the victim, such as a physical disability that prevents them from working or living independently. If you suffered any type of catastrophic injury, it is crucial to have legal counsel you can trust to represent you through your personal injury claim proceedings.
Christina Rivenbark & Associates can represent clients in these types of personal injury claims, providing responsive and compassionate legal counsel through all stages of our client's proceedings. Building your personal injury claim with the best chance of success requires accurate identification of the defendant or defendants responsible for your damages and compelling evidence showing the full scope of the damages they caused.
Recovering From Your Personal Injury in Surf City
North Carolina law permits the plaintiff in a personal injury case to seek repayment of all the financial losses they incurred because of the defendant's actions. While you may have a grasp of the immediately recognizable losses you suffered, an experienced Surf City personal injury attorney can identify other avenues of recovery you may have overlooked. For example, you have the right to recover any medical expenses incurred due to the defendant's actions, but you also have the right to recover the cost of any and all future medical treatment you require to reach maximum medical improvement.
Similarly, if you are unable to work during your recovery, the defendant is liable for the income you are unable to earn during this time. However, if their actions caused a permanent disability that diminishes your ability to work and earn income in the future, they are also responsible for this lost earning capacity. Again, an experienced attorney can calculate how much you would have reasonably expected to earn had your injury not occurred and add this amount to your civil suit.
After calculating immediate and future medical expenses, lost income, lost earning potential, and any property damage caused by the defendant, you may be surprised to discover that your claim is worth much more than you initially expected. However, state law also grants you the right to claim compensation for the pain and suffering the defendant caused. There is no limit on this aspect of your recovery and no cap on the amount of pain and suffering damages you can include in your civil suit.
What to Expect From Your Surf City Personal Injury Attorney
It's natural to face a great deal of uncertainty in the initial aftermath of any personal injury, but your Surf City personal injury attorney can offer several invaluable legal services that provide peace of mind and reassurance during this difficult time. When you choose Christina Rivenbark & Associates to represent you in your personal injury case, our team will assist you in gathering all of the evidence needed to firmly prove fault for your damages and identify the party or parties responsible for causing your injury.
Most personal injury cases end in settlement negotiations, and a private settlement process allows all parties involved to avoid the stress and expense of protracted litigation. However, settlement is only possible if the defendant accepts responsibility for their actions and agrees to negotiate compensation for the plaintiff's damages. If the defendant denies liability or contests the scope of damages sought by the plaintiff, the case may not be resolved through settlement, and the parties involved will need to proceed to litigation.
The attorneys at Christina Rivenbark & Associates aim to settle clients' cases as swiftly as possible whenever possible. We develop compelling civil suits that clearly outline our plaintiffs' claimable damages and expectations regarding compensation. If for any reason we are unable to secure a suitable settlement from the defendant, our team is fully prepared to represent you in litigation to ensure the defendant is held appropriately accountable for the damage they've done.
Personal Injury Lawyer FAQs
Q: Should I Hire a Surf City Personal Injury Attorney to Help With an Insurance Claim?
A: If your personal injury occurred from a traffic accident, filing an auto insurance claim is likely to be your first step in your recovery efforts. While it's not strictly required that you hire legal counsel for help with your insurance claim, hiring the right attorney can make the insurance claim process much easier to complete and more likely to yield the results you hope to see. In addition, your attorney can negotiate with the insurance company on your behalf to ensure you receive a fair settlement under the terms of the at-fault driver's policy.
Q: How Can I Maximize My Personal Injury Claim Settlement?
A: Working with an experienced Surf City personal injury attorney is the best thing you can do to enhance your overall recovery. Even after accounting for the cost of hiring your legal team, they can potentially reveal avenues of compensation you did not know were available to you and secure a far greater recovery than you initially expected.
Q: How Does a Contingency Fee Work?
A: Most personal injury attorneys use the contingency fee billing system to make legal representation more accessible to victims who need it most. With this type of billing arrangement, the client is not required to pay any upfront or ongoing legal fees to their attorney for the duration of their case. If the attorney cannot secure a settlement for the client, the client pays nothing. If the attorney wins their personal injury case, their fee is a percentage of the final case award.
Q: How Long Do I Have to File a Personal Injury Claim in North Carolina?
A: The statute of limitations for personal injury claims is three years from the date the injury occurred. It is best to hire legal counsel as soon as possible after the initial aftermath of your accident, so your attorney has as much time as possible to compile your case. Success with your personal injury claim may require physical evidence from the location where your injury occurred, witness testimony, and even input from professionals who can provide expert witness testimony.
The attorneys at Christina Rivenbark & Associates have extensive professional experience in personal injury law and have assisted many clients in Surf City and surrounding communities with their personal injury claims. When you choose our firm to represent you, we will get to work immediately to determine the fault for your damages and assist you in accurately calculating those damages to maximize your compensation. Contact us today to schedule your free consult with a reliable Surf City personal injury attorney you can trust with your case.