Practical, Caring Advocacy For Your Disability Claim or Appeal in Wilmington, NC
Understanding and navigating the process for obtaining Social Security Disability benefits can be a difficult challenge for anyone. If you or a family member cannot work, it may be essential to team up with a proven attorney who is prepared to help you satisfy all government requirements. You do not have to be concerned about cost, since we earn no attorney fees unless you obtain benefits.
Whether you want to apply for Social Security Disability benefits or have received a claim denial and must appeal, please contact us now at Christina Rivenbark & Associates in Wilmington.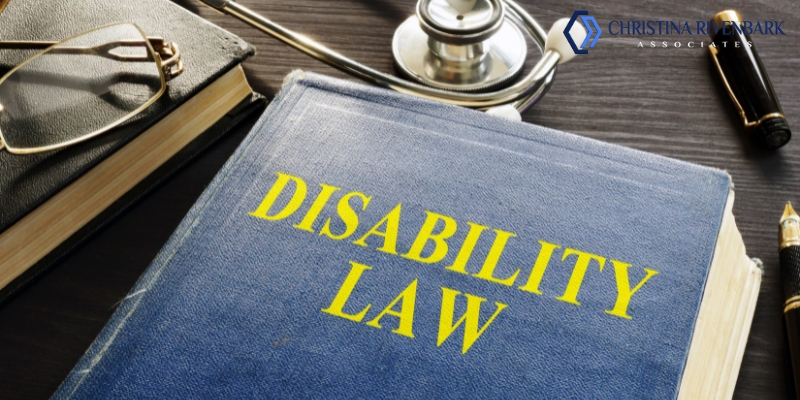 Why Should I Hire A Wilmington Social Security Disability Attorney?
You might think that your medical condition makes you eligible to collect Social Security Disability benefits and that you have plenty of medical documentation to support your claim. However, the claim process for Social Security Disability is more complex than many claimants realize, and most first-time claims are denied for many reasons. Even slight mistakes in your claim forms or failure to submit necessary supporting documentation can lead to a denial and significantly increase the time you must wait to obtain disability benefits.
Working with an experienced Wilmington Social Security Disability attorney makes the entire claim process much easier to manage. Your attorney will help you complete all necessary claim forms and compile a packet of the supporting medical documentation you must submit to the Social Security Administration (SSA). If you encounter any problems or unexpected delays with your claim, you can rely on your legal team to help you address them effectively.
Most people who apply for Social Security Disability benefits face difficult claims, multiple appeals, and other complex proceedings they may not know how to handle alone. Hiring legal representation makes the entire process much more manageable. You can secure the benefits you need much faster by hiring a Wilmington Social Security Disability attorney to help you with your claim.
Helping People In North Carolina Get Essential Benefits For All Impairments
At Christina Rivenbark & Associates, we offer caring, effective counsel for individuals who have been injured or become ill, people with very limited resources who cannot work or lost their job due to an impairment, and families with disabled children. Our lawyers can:
Handle claims under both major government programs for people who cannot work: Social Security Disability Insurance (SSDI) (Title 2) and Supplemental Security Income (SSI) (Title 16)
Provide guidance throughout the application phase and skilled representation if, like a high percentage of applicants, your initial claim has been denied and you need to file an appeal
A lawyer at our firm can explain all the nuances of programs for people with both mental and physical impairments. We will keep you informed and prepared for every step in the process, including any hearing before a judge in Raleigh, Charleston or elsewhere in North Carolina.
Our Goal: Financial Support And Stability For You And Your Family
There are a wide variety of physical and mental health issues that are covered under Social Security Disability, including:
Post-traumatic stress disorder (PTSD)
Schizophrenia
Bipolar disorder
Severe depression
Problems sitting or standing for long periods of time
Pain, numbness, or radiation
Neuropathy
Heart disease
Lower back impairments or surgery
Arthritis
Neck and cervical neck impairments or surgery
Knee surgery or impairments
Feet and ankle impairments
Diabetes
Lung impairments
Anxiety
A diagnosis is typically just the starting point for proving your eligibility for Social Security Disability benefits. You must not only prove that you have a qualifying condition but also show clear evidence that your condition is severe enough that it prevents you from working or poses significant economic hardship to you and your family. In addition, if you have a condition that is likely to cause partial or short-term disability, it is unlikely that you will qualify for SSDI.
Social Security Disability Benefits And Workers' Compensation in Wilmington, NC
Many people develop permanent disabilities from work-related injuries. These individuals typically have the right to claim workers' compensation benefits, and North Carolina enforces some of the most robust workers' compensation standards in the U.S. However, if an injured worker qualifies for permanent disability benefits through workers' compensation, this will likely reduce the amount they can potentially qualify to receive in SSDI benefits.
If you are already receiving any form of disability benefits at the state or federal level, it is essential to consult a Wilmington Social Security Disability attorney as soon as possible. They can help you determine what challenges you are likely to face in your claim to the SSA and how to increase your chances of securing the maximum possible benefits that you qualify to receive.
SSI Versus SSDI
The two primary forms of Social Security Disability benefits available to qualifying Americans are SSI and SSDI. SSI is basic financial assistance for adults and persons who have disabilities and minimal economic resources. SSI at the federal level can often work in tandem with state-based welfare and disability programs for these individuals, increasing the overall amount of benefits they receive each month.
SSDI is meant to support individuals who have developed disabilities and have a qualifying work history. While working and paying into the Social Security system, the worker accrues work credits. Therefore, their credits and those earned by parents and spouses can potentially factor into the SSA's determination of SSDI benefits.
The main difference between SSI and SSDI is that while SSI is determined by age and financial resources, SSDI is determined by work credit history and disability. SSI recipients often automatically qualify for Medicare, while SSDI recipients typically qualify after 24 months of Social Security Disability benefits payments.
It is technically possible for an individual to qualify for both SSI and SSDI, but the way these two forms of Social Security Disability benefits intertwine is very complex. Therefore, if you are unsure whether SSI or SSDI would be more appropriate for your situation, or if you think you may qualify to claim both, it's vital to consult an experienced Wilmington Social Security Disability attorney as soon as possible.
We Are The Experienced Team You Can Rely On After An Injury
An injury or wrongful death can change the lives of the victim and his or her family forever. Without full and fair compensation, they cannot afford to pay medical expenses or monthly bills or take enough time off from work to heal. To receive adequate compensation, they will have to fight the insurance company and its team of lawyers.
At Christina Rivenbark & Associates, we help injury victims recover the compensation they need to cover their losses and move forward. With personal attention and individualized strategies tailored to their needs, we work diligently until we get results. For a free consultation with a Wilmington personal injury attorney, please call 910-251-8080 or contact us online.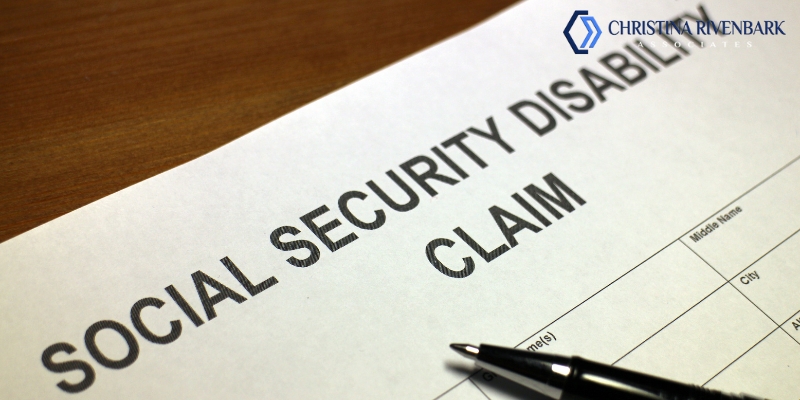 Personal Injury, Workers' Compensation And Social Security Disability
North Carolina residents are known for hard work and compassion. We care about our families, neighbors and communities. Unfortunately, if you trust an insurance company to treat you as you treat others, you will not receive the compensation you need. It is best to have an attorney to protect your rights and fight the insurance company on your behalf.
We can help you with injury and wrongful death claims involving:
Social Security Disability (SSD)
Contact A Wilmington SSD Attorney Today
Discuss your case with one of our experienced attorneys today to learn how we may be able to assist you and your family. Cases are taken on a contingency fee basis. You pay no fees unless we recover damages for you.
Please call our office at 910-251-8080 or contact us online to schedule a free, no-risk consultation. We can make hospital or home visits when necessary.
FAQs About Wilmington, NC Social Security Disability Law
Is It Easier To Get Social Security Disability Benefits With A Lawyer?
Having legal counsel assist you with your Social Security Disability claim will significantly increase the chance of success with your claim. However, even if your initial claim is denied, legal representation will make it easier for you to manage appeals and ultimately secure the benefits you need as quickly as possible.
What Disqualifies You From Getting Social Security Disability Benefits?
The most commonly cited reason for disqualification from Social Security Disability benefits is making too much money. The SSA evaluates "substantial gainful activity," which means work that provides income. If you can earn income up to a certain amount, you will not be eligible to claim Social Security Disability benefits. You may also be disqualified if you are already receiving other forms of government benefits, such as workers' compensation benefits for the workplace injury that led to your disability.
What is An SSDI Advocate?
An SSDI advocate is a professional who is specially trained specifically to help clients obtain approval for Social Security Disability benefits. An SSDI advocate is usually an attorney with experience with Social Security Disability claims and related legal matters. A Wilmington Social Security Disability attorney is a fantastic choice for an SSDI advocate if you have had a claim for benefits denied or do not know the best way to begin your claim process.
What Kind of Lawyer Handles Social Security Disability Cases?
Most attorneys practice in various areas of law. If you intend to secure legal representation for help with your Social Security Disability claim, it's essential to choose an attorney who understands the Social Security Disability system and has experience handling cases similar to yours. Christina Rivenbark & Associates has successfully helped many past clients in the Wilmington, NC, area succeed with their Social Security Disability claims.
Find The Legal Counsel You Need Today
Navigating the claim process necessary for obtaining Social Security Disability benefits is extremely difficult, and the average person will likely need professional legal assistance with their claim. Christina Rivenbark & Associates can provide the compassionate and meticulous legal counsel you need to confidently approach your claim.
Our clear goal is success that yields monthly checks for you, whatever the disability that is making your life difficult. From helping ensure you are getting quality medical care to offering valuable knowledge and reassurance when you need it most, you can turn to us.
Please call our Wilmington Social Security Disability lawyer today at 910-251-8080 or feel free to send us an email online.
Other Wilmington Social Security Disability Law Resources