Defending Your Rights In Traffic Violation Cases in Wilmington, NC
Many people assume that nothing can be done about a traffic ticket — or that hiring a lawyer is too expensive to be worth it. Many discover later that the consequences for their driver's license and auto insurance premiums are far more costly than they imagined.
Hiring an attorney to handle your traffic charge can be an excellent investment that saves you money, time, and stress. We operate a friendly law firm where you will be taken seriously and offered honest, useful information. Anyone trying to decide how to deal with a traffic charge in southeastern North Carolina can benefit from a free consultation.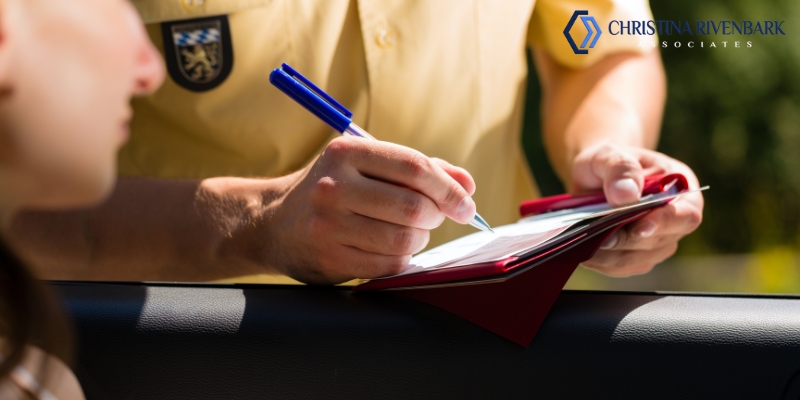 Why Should I Hire A Wilmington Traffic Violation Attorney?
While a traffic violation may seem like a minor legal infraction, some traffic violations can lead to severe penalties and accumulate worse penalties over time with multiple violations. If you have a history of prior traffic violations or have been cited for a major one, it's vital to determine whether you have grounds to fight the citation. Many people believe that hiring legal counsel to fight a traffic violation isn't worth the expense, but this isn't true for severe violations.
An experienced traffic violation lawyer in Wilmington, NC, can offer robust defense when you have been charged with a traffic violation of any kind. Less severe cases may require minimal intervention from a defense attorney, but more severe violations can lead to complicated legal proceedings in traffic court. Therefore, securing reliable defense representation is essential if your driver's license is at stake or if you face heavy fines or even incarceration for your traffic violation.
The right Wilmington traffic violation attorney will help you determine the best available defenses in your situation. Most traffic violations have standardized penalties, but the judges handling traffic cases may consider alternative or diversionary punishments that allow a defendant to avoid heavy fines and jail time. It's best to consult an attorney as soon as possible if you've been issued a significant traffic violation penalty or have been arrested for a serious traffic violation.
Strong Criminal And Traffic Defense, From DWI or DWLR to Texting or Speeding
At Christina Rivenbark & Associates, we work hard to get charges dismissed, negotiate reduced fines, and protect or restore our clients' all-important driving privileges. Our decades of extensive experience in area courts and with the DMV enables us to effectively handle matters including:
First-offense or repeat-offender DWI and other alcohol- or drug-related traffic offenses. Depending on the details of your situation, it's possible you can avoid jail time and heavy fines by agreeing to diversionary penalties or attending a substance abuse treatment program. Individuals charged with multiple DUI violations typically face very severe penalties, but experienced defense counsel can help them minimize sentencing.
Driving while license revoked (DWLR), sometimes called driving during revocation or DDR. It is illegal to drive without a valid driver's license. If your license is already suspended and you are caught driving, you could face a longer suspension period and even harsher penalties.
Driving without insurance or registration. Every North Carolina driver must have auto insurance that meets the state's minimum coverage requirements. Driving without insurance is not only illegal but also leaves you vulnerable to damages if you cause an accident.
Misdemeanors such as reckless driving, racing/speed car competition, or a hit and run with property damage. These offenses not only lead to harsh penalties but may also involve additional penalties if the at-fault driver hurts or kills someone.
Texting while driving — in violation of the ban that took effect in late 2009 — or other cell phone use by a young driver. If you must use a phone while driving, only do so using a hands-free device. Texting while driving is responsible for most distracted driving accidents in the U.S.
Speeding tickets, some of which can result in stiff fines and driver's license revocation. The severity of the penalty for a speeding violation typically depends on the location of the offense and how much the driver exceeded the posted speed limit.
Ultimately, you need reliable legal counsel from a Wilmington traffic violation lawyer if you intend to fight your recent speeding ticket or other citation.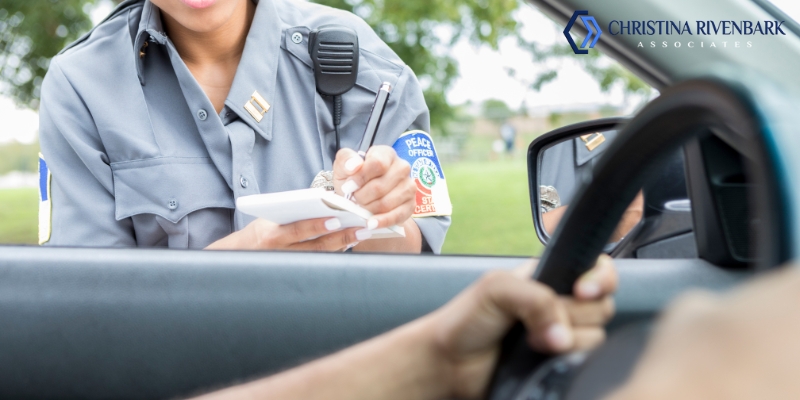 Potential Penalties For Traffic Violations In Wilmington, NC
The penalties for different traffic violations vary significantly based on multiple factors, such as the driver's record and past traffic violations, as well as any probationary requirements they may be required to follow. Some traffic violations only lead to small fines. Others will lead to fines and points on your license. If you accumulate too many points, the Department of Motor Vehicles (DMV) will suspend your license. It's also possible for some traffic violations to lead to jail time, especially if a traffic violation is related to any injury or death of another person.
While it's typically possible to resolve most minor traffic violation cases quickly and easily, cases that involve multiple charges are much more challenging to handle and pose harsher penalties. If you are facing multiple charges related to a traffic violation, you need a traffic violation lawyer in Wilmington, NC, who can help you mitigate your penalties or have your case dismissed.
Judges who handle traffic violation cases are often willing to consider alternative penalties on a case-by-case basis. For example, if a defendant has a substance abuse disorder and has multiple DUIs, the judge may be willing to lighten their penalties if the defendant agrees to attend a rehabilitation program. It's also possible for a judge to order a defendant in traffic court to complete driver safety courses or other educational programs.
FAQs About Wilmington, NC Traffic Violation Law
How Much Is A Traffic Lawyer In NC?
Most defense attorneys charge their clients by the hour. This means that the longer an attorney spends working on your case, the more expensive your legal fees will be. However, some attorneys offer flat rates for specific legal services. Always be sure that you fully understand a defense attorney's billing policy before signing a contract for their representation.
Do I Need A Lawyer For A Speeding Ticket In NC?
If the fine for your speeding ticket is minimal, it may not be worth the time, effort, or expense to fight it. However, if the speeding ticket results in a suspension of your license or if you believe the police officer who issued your ticket did not handle the situation appropriately, you may want to consult an experienced traffic violation lawyer in Wilmington, NC. Your attorney can help you determine whether it's worth fighting the ticket.
What Happens If You Fail To Appear In Court For A Traffic Ticket In NC?
If you do not attend your traffic court hearing, you will have 20 days to schedule a new hearing. If you fail to do so, the court will issue a Failure to Appear citation against you and notify the DMV that you did not make your court appearance. The DMV will indefinitely suspend your license until you resolve your case. Failure to appear in court can also lead to the judge issuing a warrant for your arrest.
Can I Just Pay My Ticket And Not Go To Court In North Carolina?
Yes, you can resolve a traffic violation simply by paying your ticket as directed on the ticket itself. However, some traffic tickets are expensive and may still result in points on your license. You may also have the option to waive your court appearance for certain offenses. This can be done online, over the phone, or in person, and it usually requires paying your fine and court costs.
Emphasizing Value, Results And Efficiency For Local And Out-Of-State Clients
We are a modern, technologically strong law firm with clear local strength. Our Wilmington traffic violation defense attorneys frequently help people deal with traffic violations as efficiently as possible — often eliminating any need for our clients to appear in court.
This also makes our services especially valuable for tourists, military personnel and others who need to deal with traffic violations in New Hanover County, Sampson County, Bladen County, Columbus County, Pender County, Brunswick County, Onslow County, and all of Southeastern North Carolina.
You can turn to our lawyers for sound advice about a traffic violation. We understand factors including a critical need to save your standard or commercial driver's license (CDL). Our attorneys can also help you gauge what could happen to your auto insurance premiums as we strive to help you make the best financial decision possible.
Contact us today by completing this easy online form or call 910-251-8080.
Other Wilmington Traffic Violation Law Resources