Strong Legal Representation For Victims of All Types of Motor Vehicle Accidents in Wilmington, NC
Car-car collisions are the most common type of vehicle accidents, but serious injuries and wrongful death occur with numerous other vehicles as well. If you were injured in an accident with another kind of vehicle, you need an attorney whose experience goes beyond basic car accidents.
At Christina Rivenbark & Associates, we have experience with accidents involving everything from cars and trucks to buses and watercraft. You can rely on our knowledge of vehicle accident law as well as our dedication to your case. For a free consultation with a Wilmington motor vehicle accident lawyer, please call 910-251-8080 or contact us online.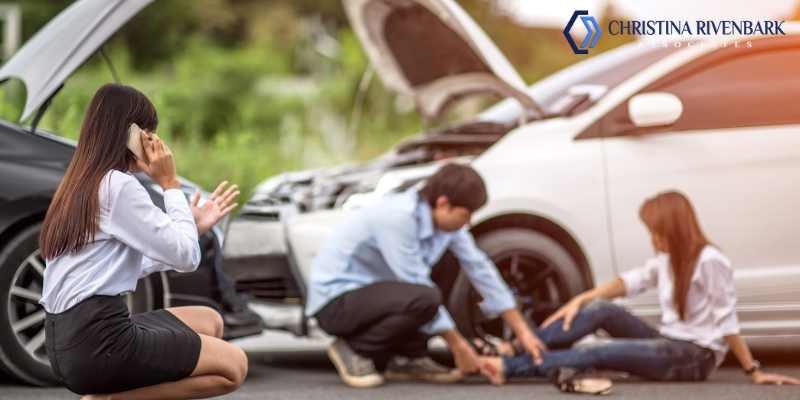 Car Accidents Are Just The Beginning
In addition to car accidents and truck accidents, our firm provides representation for people injured in:
Any of these accidents may result in catastrophic injuries such as brain injuries, back injuries, spinal cord injuries, fractures, amputations or burns. In some cases, the injury victim may be permanently disabled and need a lifetime of costly medical care.
Contact A Motor Vehicle Accident Attorney in Wilmington, NC
To make it possible to get the necessary medical treatment, we argue for compensation for your past and future medical expenses, lost income, pain and suffering, and needs such as medical equipment.
When a wrongful death occurs, we also seek damages for funeral expenses and compensation for the loss of a loved one. We are often able to settle cases favorably without the need for a trial, but are ready to go to court when that is in the client's best interests.
Please call our office at 910-251-8080 or contact us online to schedule a free, no-risk consultation.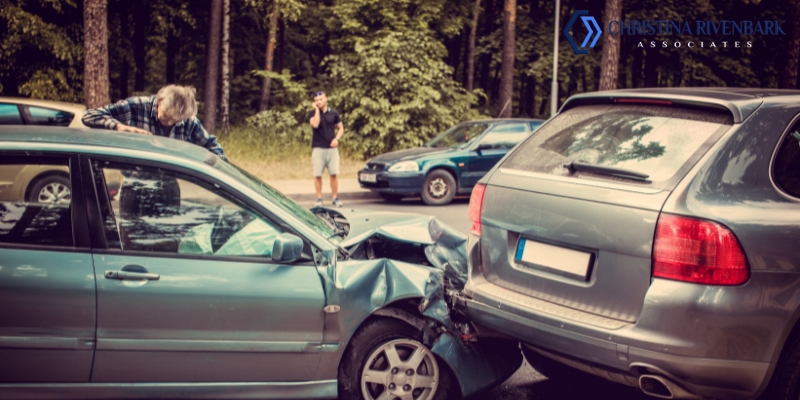 FAQs About Wilmington, NC Motor Vehicle Accident Law
At Christina Rivenbark & Associates, we know the time right after an injury is crucial for you to get answers. This is why we offer a free consultation if you've been in an accident. You can talk to us about what happened and what your options are at absolutely no cost. The only time we charge a fee is if we take your case and win a settlement or verdict for you. Call 910-251-8080 and speak to a member of our team.
What should I do right after a motor vehicle accident in Wilmington, NC?
Time is critical after an accident for several reasons, one of these is that some evidence, such as pictures of the position of the cars and their damage, can only be collected right away. If you or anyone else is injured, get medical attention first. If you are able, document the scene with pictures from your phone. Get the names and contact information of any witnesses. We recommend that you also: (1) Stay on site and do not leave the accident scene. (2) Call the police and be sure to get a police report. (3) Do not share or post anything about the accident on social media. We've been helping car accident victims since 1987 and know what to do to effectively pursue compensation after a car accident.
Who is responsible when I'm in an accident with a commercial truck?
Truck drivers, their employers and the trucking company must all adhere to federal and state safety standards and procedures at all times. Any time there is an accident involving a truck, even if it involves many vehicles, it's important to work with an attorney who understands the rules and regulations that apply to the trucking industry. In many cases, the driver of the truck, the employer, the company owner or all three may be held financially responsible for an accident or death. If you are in an accident with any type of truck, including delivery vans, speak to a proven truck accident attorney about your rights.
What is 'pain and suffering,' and how is it calculated?
Pain typically refers to physical pain that was caused by an accident. Suffering has more to do with a person's mental state after an injury or accident. Suffering can involve what has been lost. If a victim is an athlete, an injury that prevents them from continuing their sport will cause suffering because they can no longer do an activity they love and that keeps them happy and healthy. Trauma from an accident can cause anxiety, distress, depression and PTSD. An experienced personal injury attorney who understands how pain and suffering are computed in an injury case will pursue the maximum amount for their client's pain and suffering.
Are other types of vehicle accidents handled differently than car accidents?
Other types of accidents require knowledge and insight into negligence and liability. Your attorney will understand and be able to explain the difference between different types of accidents. A pedestrian or bike accident and a boating or motorcycle or truck accident, for example, are all handled differently. The types of injuries caused by each accident requires experience in understanding the required medical treatment and how much compensation can be pursued and won. At Christina Rivenbark & Associates, we have handled all types of vehicle accidents and have decades of experience getting our clients the compensation they deserve.
Why should I hire a motor vehicle accident lawyer to help me with my claim?
Personal injury cases require a deep understanding of the law. In order to win a case, an attorney must be able to prove who was negligent and to what extent. This takes skill. At Christina Rivenbark & Associates, we focus on you and your case. We protect your rights and interests and will pursue the maximum amount of compensation for you. But perhaps the greatest service we provide is peace of mind. We will take care of all of the paperwork, the research, the evidence, and the arguments, so that you can rest and recover.
Work With A Legal Team That Will Focus On Your Case
Christina Rivenbark & Associates will stand by your side and fight for the outcome you deserve. We will move quickly, investigating, gathering evidence and making your case our top priority. Call our Wilmington office at 910-251-8080 and get a free, no-risk evaluation. We can also visit you at your home or hospital room. You can also reach the office via our online contact form. There are no fees unless we take your case and win.