We Help Wilmington Motorcycle Accident Victims Get The Compensation They Deserve
Whether you were hurt in a motorcycle crash riding to work or participating in a bike rally, we understand that physical recovery from painful injuries is likely your focus right now. If you are grieving the loss of a family member after a tragic, fatal crash, seeking wrongful death compensation may seem nearly impossible to think about.
Our experienced Wilmington motorcycle accident attorneys are here to listen, investigate, care about you, and put the full power of our legal skill to work helping you recover money you deserve after an accident caused by someone else. If insurance companies or another driver tries to blame the crash on you or your loved one, we are ready to protect your rights.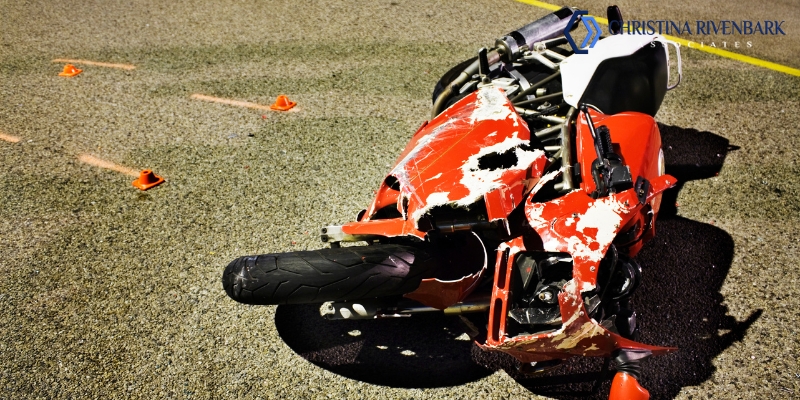 Personal Injury Suits And Claims Are A Longtime Strength For Our Firm
Personal injury claims and lawsuits have been a strength for our law firm since its founding by Christina Rivenbark & Associates in 1987. We will:
Provide a free, comprehensive case evaluation to determine all applicable insurance coverage and the best course of legal action for you.
Engage with you and your family to fully understand and properly gauge costs for treating conditions that may include a head or brain injury, back or spinal injury, road rash or other life-changing outcomes.
Investigate your motorcycle accident thoroughly to build your case for a successful insurance claim or valid, compelling lawsuit intended to recover your expenses, replace lost wages, and help you move forward.
We represent many working people across the cultural spectrum of the Cape Fear area and statewide. You can depend on our lawyers to explain legal options, terms such as "contributory negligence," and insurance issues in plain terms, so you can make key decisions with confidence.
Why Should I Hire A Wilmington Motorcycle Accident Attorney?
It's natural to feel frustrated and uncertain after suffering injuries in an accident that someone else caused. In addition, you likely contend with painful injuries, a demanding recovery process, economic strain from medical bills, and the inability to work. However, attempting to hold the at-fault driver accountable on your own without legal representation would make an already challenging situation even worse.
Consider hiring a Wilmington motorcycle accident lawyer as an investment into your own recovery. Your attorney will not only handle your case proceedings on your behalf so you can focus on your recovery, but they will also help you maximize your compensation. An experienced attorney will quickly and accurately identify every channel of compensation available to a motorcycle accident victim. They will also help them streamline their case proceedings by gathering evidence to establish liability.
It's understandable to have concerns about the potential cost of legal representation if you are already struggling with expensive medical bills and lost income during recovery. Christina Rivenbark & Associates offers contingency fee billing to our personal injury clients, meaning you pay nothing for our representation until we win your case. Our fee is a percentage of your case award, guaranteeing you have the legal counsel you need to receive appropriate compensation for your damages.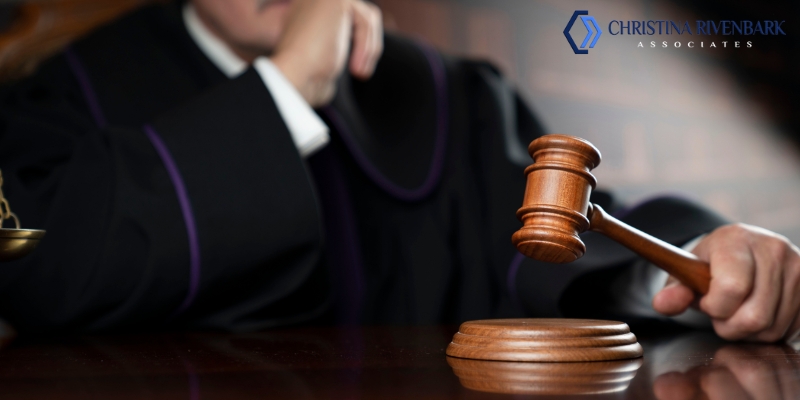 How To Calculate Motorcycle Accident Damages
The personal injury laws of North Carolina allow a plaintiff to claim compensation for all economic damages caused by a defendant. While immediate damages like hospital bills, vehicle repair costs, and lost income during recovery time may be challenging to calculate, anticipated long-term losses from the accident will likely require assistance from a Wilmington motorcycle accident attorney.
For example, if you suffered a severe or catastrophic injury, you likely face long-term or permanent medical complications. Your attorney can help you calculate immediate damages as well as the future damages you are likely to face due to the accident, such as ongoing medical treatment costs and lost earning capacity.
Beyond economic damages, a plaintiff in a motorcycle accident case can claim compensation for non-economic damages, namely pain and suffering. Again, your attorney can help you determine a fair amount to include based on how severe your injuries are, whether you face long-term medical complications because of them, and the traumatic nature of your motorcycle accident.
Insurance After Motorcycle Accidents
North Carolina is a "fault" state for auto accidents, meaning every driver must have liability insurance that comes into play if they cause an accident. Filing an insurance claim against an at-fault driver is typically the first step toward recovery after a motorcycle accident. However, you may not be able to rely entirely on insurance to cover your losses.
Your Wilmington motorcycle accident attorney can assist you in filing your auto insurance claim against the other driver. They will help you maximize your recovery from insurance, and if this is not enough to fully cover your losses, you can proceed with a personal injury claim against the at-fault driver.
Proving Fault For A Motorcycle Accident in Wilmington, NC
Motorcycle accidents can happen very quickly, and it's not always easy for the victim to determine fault immediately after their experience. This is especially true if the motorcycle accident resulted in serious injuries. The first step toward recovering compensation for your damages is identifying the party responsible for the accident and proving liability. You must prove that the defendant in your claim was negligent or engaged in intentional misconduct in a way that directly caused your claimed damages.
Your attorney can help you gather the evidence you need to prove liability, which may include eyewitness testimony, physical evidence from the scene of the crash, and recording from traffic cameras, dashcams, and other recording devices that may have captured the accident. This evidence may also be necessary to dispel claims of contributory negligence from the defendant.
North Carolina enforces a contributory negligence law, meaning a plaintiff cannot recover damages from a defendant if the plaintiff is partially responsible for causing those damages. It's common for defendants to assert contributory negligence whenever possible, but the right Wilmington motorcycle accident lawyer handling your case will ensure you are prepared to handle these allegations effectively.
FAQs About Wilmington, NC Motorcycle Accident Law
Is It Worth Getting An Accident Lawyer in Wilmington, NC?
Hiring an experienced Wilmington motorcycle accident lawyer is the best way to approach this type of complex civil case. Your attorney can help you gather the evidence you need to establish liability and prove the full scope of your damages. Ultimately, you are more likely to win your case when you have legal representation and more likely to increase your overall recovery.
How Long Does It Take To Settle A Motorcycle Accident in Wilmington?
Most civil claims filed in North Carolina settle outside of court, and settlement may only take a few weeks to complete. However, if liability is contested or if the defendant disputes the scope of the plaintiff's claimed damages, these factors can significantly extend the time required to settle your case. Therefore, at the outset of your case, consult your attorney about their thoughts concerning the anticipated timeline of your case proceedings.
What Should You Not Do After A Motorcycle Accident?
Refrain from speaking publicly about your injuries or the circumstances of your accident, especially on social media. No matter how generic or innocent you believe your comments to be, they could potentially work against you in your case. Also, refrain from speaking with any insurance company representatives until you have legal counsel. Your attorney can handle correspondence with insurers on your behalf and help to ensure an appropriate recovery from any insurance claims that come into play.
Can You Get PTSD From A Motorcycle Accident?
Any vehicle accident can be an incredibly traumatic experience, and the symptoms of PTSD can arise unexpectedly and differ from case to case. If you experience any symptoms of PTSD following a motorcycle accident, it's vital to not only seek appropriate medical care for your symptoms but also notify your attorney. You have the right to seek compensation for psychological suffering caused by another party's negligence.
Straight Talk, Honest Counsel And Legal Knowledge To Earn Just Compensation
Our legal team is an excellent resource for motorcycle accident victims, regardless of the precise circumstance of the wreck. Our case successes include uninsured motorist claims and positive outcomes for out-of-state drivers and biker injury victims.
You will find no bias against you as a motorcyclist when you choose to contact our firm. Equally important, working with our law firm brings no financial risk: You will owe no attorney fees unless we take your case and earn compensation that benefits you.
To find out how we can help you, contact us online or call 910-251-8080 for a free consultation.