Wilmington Premises Liability Attorneys
After more than 30 years of focusing on recovering fair compensation for people hurt because of someone else's negligence, our caring lawyers understand that accidents can happen anywhere. Property owners and businesspeople have an obligation to keep their buildings and grounds safe for others.
If you have fallen on a hotel stairway or deck, suffered an injury due to unsafe conditions at a pool, or been hurt because someone you were visiting failed to maintain a safe yard, you may have a clear legal right to seek insurance compensation or file a premises liability lawsuit. We want to help you find a way to pay for medical costs, replace lost wages and overcome your injury to the greatest possible extent.
Why You Need A Wilmington Premises Liability Attorney
If you sustained severe injuries while visiting someone else's home, shopping in a privately owned store, or using a vacation rental property, it's possible that the property owner could be liable for your damages. All property owners have a legal responsibility to ensure their properties are safe for lawful visitors. If you believe the property owner responsible for the location where your injury occurred failed in this responsibility, their liability for your damages may seem clear.
No matter how straightforward your personal injury claim may seem, it's vital to have legal counsel you can trust if you intend to hold them accountable and maximize your recovery. If you tried to handle your claim without legal representation, you would be forced to do so while simultaneously managing the aftermath of your injury. Your case would involve strict court filing deadlines and various other procedural demands that you may not know how to address on your own. Do not risk your recovery out of fear of attorneys' fees. Christina Rivenbark & Associates offers contingency fee billing to ensure your legal representation is affordable and accessible when you need it most.
Your legal team at Christina Rivenbark & Associates can handle your case proceedings on your behalf while you focus on recovery. We'll carefully review the details of how your injury occurred and help you determine whether the property owner is liable for your damages. Every premises liability case will pose unique challenges to the plaintiff, and our team is ready to assist you in addressing the unique details of your claim.
Hurt On Rental Property? Did Someone Fail To Warn You Of A Danger?
Our entire legal team is compassionate and helpful. Whether you live near Wilmington, Jacksonville, Fayetteville, or Whiteville — or you were hurt while vacationing nearby — skilled legal counsel can make a difference for you. Our premises liability experience and insurance knowledge equip us well to evaluate your potential case after:
A slip-and-fall or trip-and-fall accident on dangerous property, resulting in a head injury, ankle or wrist injury, or another severe outcome. If the property owner failed to address a foreseeable safety hazard or neglected to warn you about a safety issue on their property and you suffer an injury from it, they are liable for your damages.
The collapse of a poorly maintained deck or other structure at a hotel, rental condominium, or apartment complex. Property owners typically must arrange regular inspections of certain types of properties, and they must have damaged and dangerous structures repaired promptly if they pose a danger to visitors.
An unprovoked dog bite or other animal attack, resulting in serious harm to you or your child. North Carolina enforces strict liability on dog owners whose pets injure people. As long as you were lawfully present on the property where the attack occurred and did nothing to intentionally provoke the dog, the dog owner is liable for any damages their pet caused.
Injuries incurred while visiting someone else's home as a guest or invitee. If you're invited into someone else's home, they are responsible for warning you of any known safety issues on the property. They may also mark known hazards with warning signs to satisfy this responsibility.
Injuries caused by negligent security. If you live in an apartment building, stay in a hotel, or visit any other property and are victimized by violent crime, the property owner could be liable for your damages if inadequate security led to the perpetrator illegally entering the property.
Premises liability claims can arise from many types of situations, and fault for your damages may not be immediately apparent. It's also possible for the property owner in question to assert contributory negligence and accuse you of causing your own injury. North Carolina's contributory negligence law prevents plaintiffs from recovering damages from defendants when they bear even a slight partial fault for causing their damages, so it's vital to have legal counsel you can trust to help you defeat any such claims from the defendant in your case.
Types of Damages You Can Claim In A Premises Liability Case
If you suffered injuries and economic losses due to a property owner's failure to properly maintain their property or warn you of a known safety hazard, the property owner is liable for all damages resulting from their negligence. Your economic damages are likely to include medical expenses as well as lost income if your injury prevents you from working. You also have the right to claim long-term damages, such as the cost of any ongoing medical care you require and lost earning capacity if you develop a permanent disability from your injury.
You also have the right to claim compensation for your pain and suffering. For example, your injury was likely excruciating, and some premises liability injuries such as dog attacks can be highly traumatic. Your Wilmington premises liability lawyer can assist you in determining a reasonable amount to claim in pain and suffering damages based on how severe your injuries are and the long-term complications you are likely to experience because of them.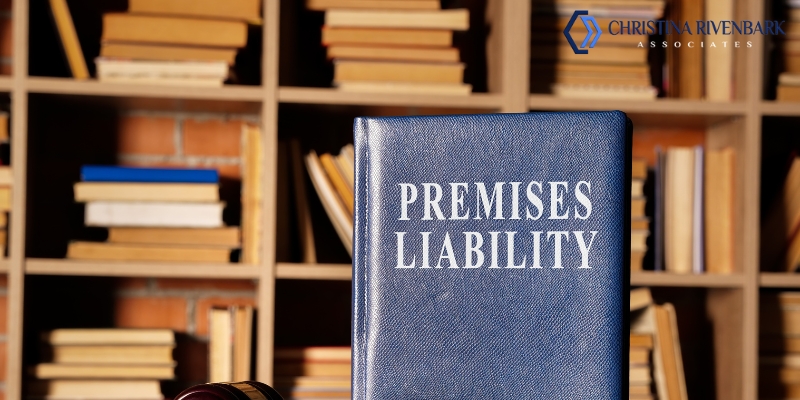 FAQs About Wilmington, NC Premises Liability Law
What Type of Law is Premises Liability?
Premises liability cases fall within the purview of personal injury, which is an important area of civil law. Premises liability claims pertain to state case law or common law. If a property owner caused your recent slip and fall injury or other harm while you were lawfully present on their property, you have the right to file a civil claim and seek compensation for your damages.
What Do Wilmington Premises Liability Lawyers Do?
You can rely on your Wilmington premises liability attorney to provide several valuable legal services throughout your case. They will assist you in gathering evidence and testimony to support your claim, help you calculate the full range of damages you can seek from the defendant, and prepare you for the various stages of your civil case.
Is Premises Liability The Same As Negligence?
Negligence is a failure to act with reasonable care in a given situation, and premises liability refers to a failure to use reasonable care in maintaining a property or failure to warn lawful visitors of known safety risks. While the two terms are legally distinct, premises liability is essentially a particular form of negligence. It refers to a property owner's failure to ensure the safety of those who visit their property.
How Long Will My Premises Liability Claim Take in Wilmington, NC?
Your premises liability claim could take several weeks or months to conclude depending on the complexity of the case and the evidence in play that will be necessary for establishing liability. If the property owner's liability is clear, settlement may only take a few weeks to conclude, whereas litigation can take several months or even more than a year to complete. Ultimately, every case is unique, and your attorney can provide you with a reasonable estimate as to the most likely timetable for your case to resolve.
Determining Whether Insurance Coverage Is In Place To Cover Your Expenses
The hardworking people we represent are rarely looking to file a lawsuit. Often, they underestimate their own medical needs and costs when, in fact, they could file a premises liability claim that is fully covered by insurance. We work toward positive outcomes for people — and we are adept at holding insurers accountable to the coverage they sell and provide.
Call our experienced Wilmington premises liability attorneys anytime you have questions about an insurance claim or your legal options. We are welcoming, easy to talk to, and focused on finding a way to help you overcome medical problems and stress, however your accident happened and whoever may be responsible.
Your consultation will be free, and it requires no financial commitment or risk at all. Contact us online or call 910-251-8080 today.
Other Wilmington, NC Premises Liability Law Resources