Targeting Maximum Compensation For You And Your Family In Personal Injury Cases in Wilmington, NC
Christina Rivenbark & Associates is a law firm devoted to helping ordinary people overcome tough life situations while protecting all their legal rights. That includes the right to just financial compensation for medical costs, lost wages, and other damages when someone's negligence hurts you or a family member.
In our personal injury work and other aspects of our practice, we get to know each client and work hard to reward the trust of every individual and family we serve. After a highway collision, job accident or other personal-injury-causing event anywhere in North Carolina, please make our Wilmington law office your first call.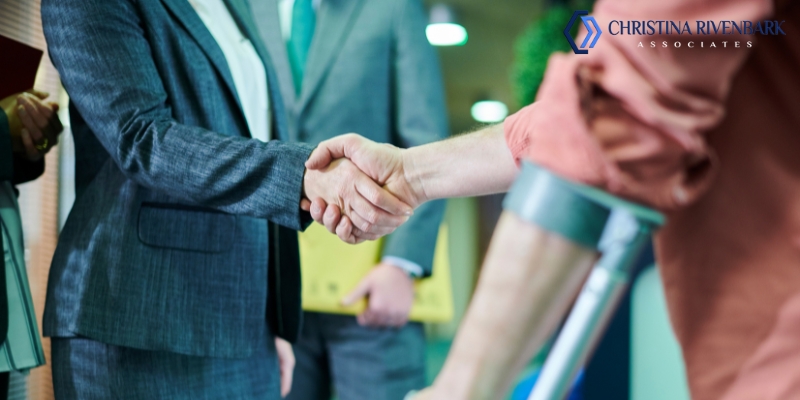 Why Should I Hire A Wilmington Personal Injury Attorney?
Any personal injury has the potential to be a life-changing experience for the victim and their loved ones. If another party is clearly responsible for your recent personal injury, it's natural to feel uncertain and frustrated in the face of your damages. You may be unable to work for an extended time, and mounting medical bills can create additional economic pressure on your household. Ultimately, it's natural to feel lost in this situation when you do not have legal counsel you can trust.
An experienced Wilmington personal injury lawyer can not only assist you in handling your case proceedings effectively but also ensure you obtain the fullest recovery possible under North Carolina law. If you were to attempt to handle a personal injury claim without legal counsel, you would need to do so while handling the aftermath of your injury and managing your household. Do not make an already stressful situation even more challenging, and do not risk your recovery out of fear of legal fees.
Christina Rivenbark & Associates offers contingency fee billing to our personal injury clients. This means our clients pay nothing upfront for our representation and only pay a percentage of their case award once we win their cases. This ensures our legal services are accessible and affordable to those who need them most.
Investigating All Types of Accidents And Advocating For Victims
Whether you live in North Carolina or were injured while visiting from out of state, we can handle your full range of legal needs after many types of accidents, such as:
Car accidents, including those caused by uninsured and underinsured motorists, hit-and-run drivers, and drunk drivers. Our team can help you navigate a complex auto insurance claim and take further legal action if an insurance settlement cannot fully cover your losses.
Semi and tractor-trailer wrecks and other commercial truck accidents. These vehicle accidents are not only severely damaging but also raise difficult questions of liability, often implicating more than one defendant.
Motorcycle accidents. Motorcycles are inherently dangerous because they offer no physical protection to riders. These accidents often result in severe and catastrophic injuries that cause lasting medical complications.
Pedestrian and bicycle accidents. When vehicle drivers injure pedestrians and bicyclists, they often suffer severe injuries, some of which can result in permanent disability.
Construction accidents and other on-the-job accidents that may justify a workers' compensation claim and/or a third-party claim against someone other than your employer. North Carolina is very strict regarding the state's workers' compensation laws, but a Wilmington personal injury attorney can help you determine all your legal options beyond workers' compensation after a workplace injury.
Slip-and-fall accidents and other mishaps on dangerous property, often calling for a premises liability claim. A property owner is liable for any injuries a lawful visitor sustains due to their failure to maintain the property.
Dog bites with serious consequences for you or your child. North Carolina upholds strict liability for dog attacks, meaning the dog's owner is fully liable for all injuries their dog causes to others.
Accidents caused by dangerous, defective products ranging from industrial equipment and tools to home appliances. A product liability claim is a potentially complicated personal injury claim targeted at a product manufacturer.
Whatever your personal injury claim entails, you need legal counsel you can trust to approach the situation with confidence.
What Damages Can I Recover From A Personal Injury Claim?
North Carolina state law allows the plaintiff of a personal injury claim to recover compensation for any economic damages caused by the defendant's actions. Immediate economic damages like medical bills, lost income, and property damage are generally easy to calculate, but your personal injury claim could involve more complex long-term damages.
A Wilmington personal injury attorney can help you calculate lost future earning capacity if your injury leaves you unable to resume working. They can also help you claim compensation for ongoing medical treatment costs you will incur due to the defendant's actions.
In addition to your economic damages, you also have the right to claim compensation for your pain and suffering. The amount you can include in your lawsuit hinges on the severity of your injuries and your prognosis for long-term medical complications. Your Wilmington personal injury attorney will help you determine a fair amount of non-economic damages to include in your claim.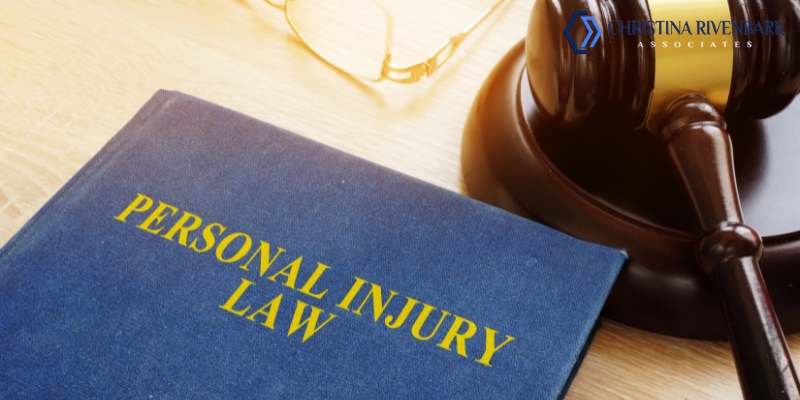 Fault In North Carolina Personal Injury Cases
The first crucial step in securing compensation for personal injury damages in a North Carolina personal injury claim is identifying the party responsible for your damages. Next, you must prove the defendant or defendants responsible for your damages were negligent or intentionally harmful in a way that directly caused your claimed damages. Finally, you must also show proof of the full extent of your claimed damages.
North Carolina enforces a contributory negligence law, meaning that a plaintiff cannot recover damages from a defendant if the plaintiff is partially responsible for causing the damages in question. Therefore, if there is any room to wonder whether you are partially liable for your personal injury or if the defendant is likely to assert contributory negligence in their own defense, it is vital to consult a Wilmington personal injury attorney as soon as possible.
FAQs About Wilmington, NC Personal Injury Law
What Does A Wilmington Personal Injury Lawyer Do?
A Wilmington personal injury attorney can help their client gather evidence to establish liability for their damages, prove the full scope of their damages, and prepare for their case proceedings effectively. You can rely on your legal team to guide you through each stage of your case, helping you to maximize your recovery by exploring all your options for legal recourse after another party has injured you.
Is It Worth Getting A Personal Injury Lawyer in Wilmington, NC?
Hiring a personal injury attorney can potentially mean the difference between securing appropriate recovery from your damages or losing your chance to recover compensation. While you may have reservations about hiring legal counsel, it's essential to know that the right attorney can dramatically improve the outcome of your personal injury claim and make it easier for you to handle your case proceedings.
What Should You Ask When Hiring A Wilmington Personal Injury Attorney?
Ask a potential personal injury attorney about their experience handling cases like yours. You should also ask about their initial impression of your case, how they expect it to unfold, and whether they notice anything unusual or potentially challenging about your claim. Then, you can rely on your Wilmington personal injury attorney to provide ongoing comprehensive support and guidance throughout the entirety of your case.
How Much Do Personal Injury Lawyers Charge in Wilmington, NC?
Most personal injury attorneys in Wilmington offer contingency fee pricing to their clients. A contingency fee means the client pays nothing unless the attorney wins their case, and their legal fee is only a percentage of their case award. Christina Rivenbark & Associates strives to ensure our legal services are accessible to those who need them most.
Free Case Evaluation, And No Fees Until You Recover Compensation
Attorney Christina Rivenbark & Associates has been representing injury victims for more than 30 years, and we have built a legal team with the skills to counsel you well through every aspect of an insurance dispute — or a lawsuit against an individual or company. In most cases, we are able to obtain a fair settlement out of court, but we are also trial-proven North Carolina personal injury lawyers who command respect from insurers and opposing attorneys.
We make home and hospital visits whenever necessary to learn what happened, understand your needs and explain what we may be able to accomplish. Our personal injury lawyers deliver honest guidance based on deep experience — and you will pay no attorney fees unless we succeed in obtaining compensation for you.
Take the first step toward recovery today — call 910-241-4626 or contact us online for a free consultation.
Other Wilmington, NC Personal Injury Law Resources