Southport Personal Injury Attorney
Whenever one party is responsible for harming another, this is a "personal injury" and possible grounds for a civil suit. North Carolina law states that if one party harms another party through intentional misconduct or negligence, the at-fault party is liable for all damages the victim suffers. Unfortunately, many people who suffer personal injuries are unaware of their rights to compensation and do not know how to ensure accountability for the parties responsible for causing their injuries in Southport, NC.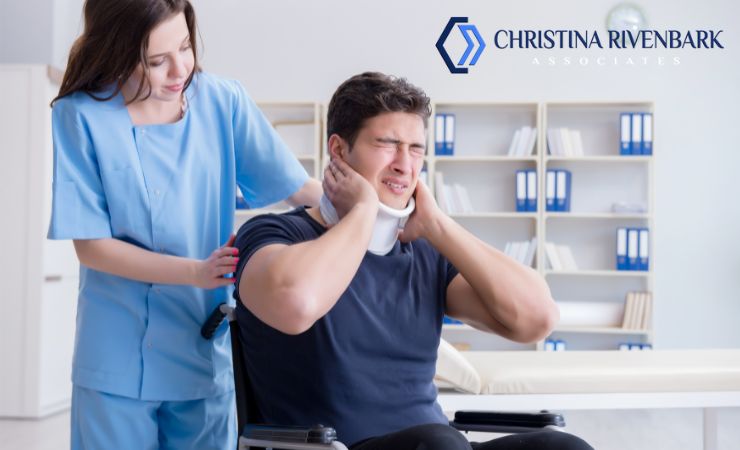 Personal Injury Representation for Southport Clients
If you or a loved one was recently hurt by the actions of any other party, a Southport personal injury attorney could potentially help you recover your losses. It's possible that while you may understand the immediately recognizable losses, you have grounds to seek even more expansive recovery than you could have on your own. The attorneys at Christina Rivenbark & Associates have many years of professional experience in personal injury law, and we are prepared to provide the legal support you need to ensure appropriate compensation for the losses you suffered.
Building Your Personal Injury Claim in Southport
Most personal injury claims filed in the Southport area pertain to acts of negligence, or failures to exercise reasonable care and caution in specific situations. A duty of care is the expectation to act in a manner that limits the risk of harm to others. For example, a driver has a duty of care to operate their vehicle attentively and refrain from consuming drugs or alcohol prior to driving. When any party fails to uphold a duty of care and causes harm to another party, they are responsible for the resulting damages.
To win a personal injury claim in Southport, NC you must identify the party or parties who caused the injury, prove the full scope of the damage they caused, and prove the damage directly resulted from their actions and not some other cause. Your Southport personal injury attorney will be invaluable in this effort as they can potentially secure the physical evidence, witness testimony, and expert witness insights you may need to substantiate your case. A few of the most common types of personal injury claims filed in the Southport area include:
Motor vehicle accident claims. Victims of these incidents typically need to file auto insurance claims first as their primary method of recovery. However, when an at-fault driver does not have auto insurance or if their insurance cannot fully compensate the victim, the victim has the right to start a personal injury claim.
Premises liability cases. If you suffered an injury on someone else's property due to their failure to address a foreseeable safety hazard, you likely have grounds to begin a personal injury claim under North Carolina's premises liability laws.
Dog attacks. While dogs are largely considered "man's best friend," dogs are capable of inflicting painful injuries on people unexpectedly. The state enforces the strict liability rule for these incidents, so a dog owner is fully liable for any and all damage their pet causes to a victim, regardless of whether the dog has any record of past aggression or other attacks.
Catastrophic injury claims. This type of injury results in permanent damage, such as a spinal cord injury or traumatic brain injury. Victims of these injuries tend to face long-term or permanent complications, sometimes including permanent disability and complete inability to work or live on their own.
Other forms of negligence may also cause personal injuries, but it is also possible for misconduct to result in tremendous harm. In the event the party who caused your injury did so through some type of intentional misconduct and/or criminal behavior, they will likely face prosecution from the state alongside your civil claim for damages. Again, your Southport personal injury attorney will be an invaluable resource for explaining how any such factors may influence personal injury case proceedings.
Damages and Compensation for Your Personal Injury in Southport
The state's personal injury laws are complex, but ultimately the plaintiff has the right to claim full repayment of any and all economic losses the defendant inflicted. Commonly cited economic damages in most personal injury claims include medical expenses, property damage, and lost income. Beyond immediately noticeable economic losses, plaintiffs also have the right to claim compensation for long-term damages that have not yet been realized. For example, if your injury results in permanent medical complications and the inability to work, the defendant is liable for all your future medical expenses and the value of income you are no longer able to earn.
Beyond your claimable economic losses, you also have the right to claim pain and suffering compensation in a personal injury suit. The state does not limit pain and suffering compensation for most personal injury claims, and if you suffered any catastrophic and/or permanent harm, this could be the majority of your total case award. Your Southport personal injury attorney is the best asset when maximizing the final compensation that you secure from the defendant. It's important to remember that while you may have grounds to seek substantial recovery from the defendant who injured you, any fault for causing the injury in question will negate your ability to claim compensation from the defendant.
The state upholds the contributory negligence rule, meaning any plaintiff's liability renders them ineligible to claim compensation from the defendant, even if the plaintiff's fault is slight. This is just one example of the complex issues that can easily arise and complicate a personal injury case. Having legal counsel you can trust advising you throughout your case proceedings is the best way to preserve your right to recover compensation from the party or parties responsible for your injury.
When you choose Christina Rivenbark & Associates as your legal counsel you will have a compassionate and trustworthy legal advocate readily available to answer your questions and address your concerns as they arise throughout your case proceedings. The sooner you secure reliable counsel, the sooner you can recover from your injury. In addition, we have the tools and experience necessary to handle the most challenging personal injury claims for Southport area clients.
FAQs About Southport, NC Personal Injury law
What Percentage Do Most Southport Personal Injury Lawyers Take as Their Fees?
A contingency fee agreement means that a personal injury client pays no ongoing or upfront legal fees to their attorney and only pays a fee if they win their case. The attorney takes a portion of the final award as their fee. Most personal injury lawyers will take 25% to 40% of a client's case award, and the exact percentage usually depends on the projected value of the case and its complexity.
Will a Southport Personal Injury Attorney Help Me Obtain a Larger Case Award?
It's understandable to worry about the potential cost of your legal representation when you are already struggling with the economic losses from your accident. However, your legal team can make a tremendous difference in the compensation you eventually obtain from the defendant who caused your injury. Hiring reliable legal counsel is one of the best things you can do to maximize your final compensation in any personal injury case.
How Long Do I Have to File a Claim for Personal Injury in Southport?
State law enforces a three-year statute of limitations for personal injury claims. The plaintiff must file their suit within three years of the date of the injury in question. It is always best for the plaintiff to file their claim as soon as possible to have the best chance of success with the case. This will preserve the freshness of material evidence and the reliability of any witness testimony they may require for substantiating their claim for damages.
How Much Will My Personal Injury Claim Be Worth?
State law allows the plaintiff to claim compensation for any and all economic damage they suffered due to the defendant's actions. This includes immediate and long-term damage related to the injury in question. Additionally, the plaintiff can claim compensation for the pain and suffering they experienced from the incident. Your Southport personal injury attorney can estimate the total compensation you could secure from the defendant in your case.
Is It Worth Hiring a Southport Personal Injury Attorney?
Do not make the mistake of thinking it would cost more to hire an attorney than they could obtain in a case award on your behalf. When you choose Christina Rivenbark & Associates to represent you in a personal injury case, our goal is to maximize your recovery as much as state law allows, and we are often able to exceed our clients' expectations regarding the total damages they can claim from the defendants responsible for injuring them.
Christina Rivenbark & Associates can provide the compassionate and responsive legal counsel you need to approach the most challenging personal injury cases with confidence. Our goal is to help you reach the best results possible in the shortest time, and we will carefully explain all your options for legal recourse at the outset of your case proceedings. Contact our team today to set up a free consultation with a trustworthy and experienced Southport personal injury attorney.