Wilmington Medical Power of Attorney Lawyer
In Wilmington, NC a power of attorney (POA) grants a person, called the agent, the power to act on behalf of another person, the principal. Granting a POA can be a convenient means to conduct important matters when the principal cannot be present. A POA can make decisions for such important life events as signing timely documents. It can also direct the administration of medical services if the principal needs healthcare but is incapacitated and cannot therefore make their own decisions.
Christina Rivenbark & Associates is an established Wilmington law firm with the knowledge and experience necessary to act on your behalf. Since 1990, Christina Rivenbark & Associates has helped many clients arrange a power of attorney, and we stand ready to do the same for you.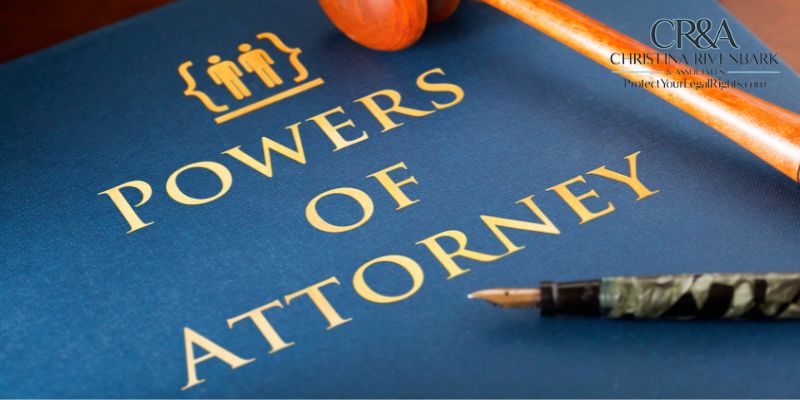 How Can a Lawyer Help With a POA?
An attorney can help with a POA by drafting the document and ensuring it's filed legally with the court. An attorney can also make sure that the document has all the required signatures and notaries. If any questions arise, your attorney can advise you and represent your interests. That way, any legal proceedings can move forward. Otherwise, they could get dragged out in North Carolina court until any questions regarding the POA are resolved.
What Does a POA Require?
The principal must sign a POA in front of a notary. If the principal cannot sign due to a physical limitation, they may direct someone else to sign for them, but they must be conscious enough to direct the signature. In this case, it is signed, "in the principal's conscious presence."
Durable and Springing POAs
A durable POA is a type of POA that ensures the agent remains in control if the principal becomes incapacitated. A springing POA grants power to the agent only if the principal becomes incapacitated.
Healthcare POAs grant an agent the power to make decisions regarding medical treatments for the principal if the principal cannot make decisions on their own. A healthcare POA is both springing and durable. In North Carolina, a healthcare attorney also has specific authority over provisions including nutrition, mental health, and the donation of organs. North Carolina healthcare POA forms also have a section for special instructions, which allows the principal to be as specific as they want. Draw a line through the box to indicate that you are intentionally leaving it blank if you do not have any special instructions.
In North Carolina, these types of POAs require additional signatures to be legal. A healthcare POA requires a signature by the principal plus two witnesses, all three of which must be notarized.
In North Carolina, a living will is called an advance directive, but it is a separate document from a healthcare POA. A living will states an individual's wishes regarding what type of medical treatment they want to receive if they get injured or become too ill to make decisions about their care on their own. It will also inform doctors if you do or do not want to be taken off life support.
Why Do I Need a POA?
For individuals who do not have a POA, should they become unable to make medical decisions on their own, there is a legal order of authority for people who can make decisions on their behalf. In North Carolina, these individuals are:
The patient
The patient's healthcare POA
The patient's legal guardian
A general POA
The patient's spouse
The patient's parents or adult children
The patient's adult siblings
An individual who has an established relationship with the patient
The patient's doctor
By making your wishes clear in advance, you save your loved ones from the stress of attempting to guess what you would want. It is also a good idea to revisit these documents every 10 years, or following a major life event, to ensure that your instructions are still accurate. Review your healthcare POA after the following events:
A decade
The death of a loved one
A divorce
A diagnosis
A decline in health
FAQs About Wilmington, NC POA Laws
​How Do I Get a Medical Power of Attorney in North Carolina?
Complete the North Carolina healthcare power of attorney form. Then, sign it with two witnesses in front of a notary public to make it legally binding. It's a good idea to have an experienced lawyer review your document before having it signed. Once signed, provide copies to your doctors and your designated agent for healthcare decisions. Also, keep a copy on file for yourself.
How Long Does a Power of Attorney Last in North Carolina?
A POA authorizes an attorney-in-fact to act only during a principal's lifetime. That means if the principal passes away, the agent is no longer authorized to act on behalf of the principal on financial or any other matters. The executor of the will is the only party authorized to maintain control over these decisions.
Can I Name More Than One Agent on a Medical Power of Attorney in North Carolina?
You can name multiple agents in your POA, but you should only do so for a good reason and after carefully considering the potential repercussions of a dispute among your agents. If the agents don't agree on the decision to be made, it could cause undue conflict when time is of the essence.
Can a POA Be Revoked in North Carolina?
The principal granting power to an agent may revoke their POA in writing or by word of mouth at any time. However, it is safer to fill out a formal revocation of POA form to ensure the legality of the revocation. A POA lawyer can assist you in making sure your original POA is properly and legally revoked.
Get Legal Advice on Your POA
If you need a regular POA, or want to ensure your healthcare decisions are made according to your or your family's wishes, Christina Rivenbark & Associates can provide the legal services you need to create a POA that is both legally recognized and written properly according to state requirements. Contact Christina Rivenbark & Associates today to speak with our knowledgeable legal team about your POA needs.