Defending Individuals Charged With Crimes in Wilmington, North Carolina
Too often, people do not take criminal charges seriously enough. They do not realize that even a misdemeanor conviction can negatively affect their lives for many years. However, having a permanent criminal record is problematic for numerous reasons, even if it is a misdemeanor.
Protect your record by speaking with one of our experienced criminal defense lawyers. At Christina Rivenbark & Associates, we represent adults and juveniles charged with a wide range of misdemeanor and felony crimes in North Carolina. For a free consultation with one of our Wilmington criminal defense lawyers, please call us at 910-251-8080.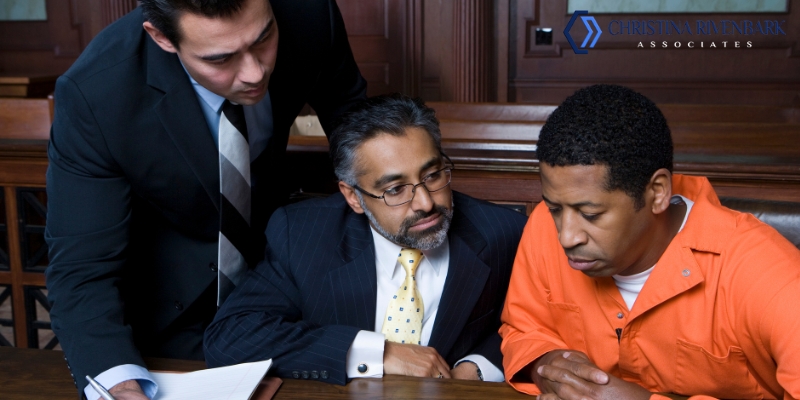 Do I Really Need A Wilmington Criminal Defense Attorney?
If you are charged with any criminal offense in North Carolina, you have two fundamental constitutional rights that come into effect immediately upon arrest. The first is the right to remain silent, protected by the Fifth Amendment of the U.S. Constitution. You are under no obligation to say anything during arrest and booking. Doing so can backfire tremendously, even if you think you can explain the situation after a wrongful arrest or false accusation. The second is your right to legal counsel, guaranteed by the Sixth Amendment. In addition, you have the right to an attorney, even if you cannot afford one or do not wish to pay for a private defense attorney.
The North Carolina criminal court system will provide a public defender free of charge to any defendant who does not wish to pay for private defense counsel or cannot afford to do so. While most North Carolina public defenders are experienced defense lawyers who do their best for their clients, their work is very demanding, and they must handle multiple cases at a time. This typically means they have very little flexibility in providing individual attention to their clients.
A private Wilmington criminal defense lawyer can answer your most crucial defense questions and offer a more robust level of defense representation. Christina Rivenbark & Associates has successfully represented many clients in a wide range of criminal cases, and we can apply this experience to your criminal case. We'll work closely with you to determine your best options for defense and carefully evaluate the circumstances of your arrest and booking to verify that due process was upheld through all stages of your interactions with the Wilmington police.
Experienced Defense Representation
From alcohol-related offenses to theft and violent crimes, we provide aggressive defense against crimes such as:
North Carolina upholds relatively harsh penalties for most criminal offenses. Additionally, some crimes may be prosecuted at the misdemeanor or felony level, and there can be a significant difference in terms of punishments for these two levels of offense. A defendant's prior criminal record is also likely to influence sentencing.
Defendants convicted of crimes in North Carolina can expect to face a range of penalties. In most cases, fines and jail time will come into play. Misdemeanor offenses often lead to relatively small fines and shorter incarceration terms in county jail. Felonies can lead to much heavier fines and incarceration in state prison. Additionally, certain offenses can qualify for specific punishments, such as sex offender registration for defendants charged with sex crimes.
A criminal conviction can entail severe legal penalties and pose significant challenges to the defendant's personal and professional life. For example, they could lose professional licenses, preventing them from continuing their businesses. Some offenses may also lead to a loss of child custody or visitation rights and loss of standing in their community. If you have been charged with any criminal offense in Wilmington, you need a defense attorney to help you build the most robust possible defense.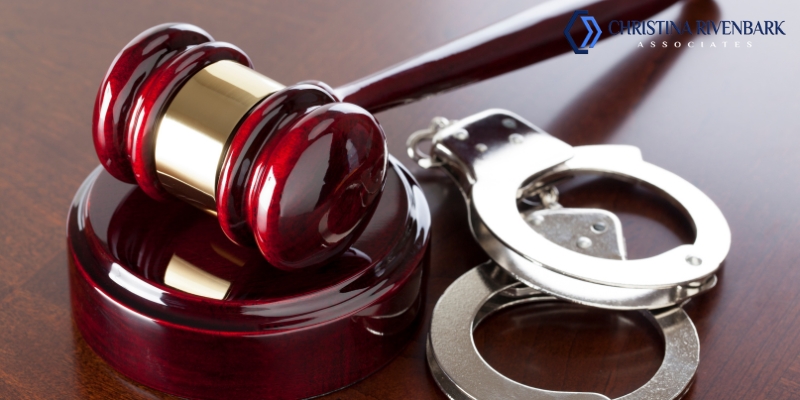 How Do I Defend Against Criminal Charges In North Carolina?
Every criminal case is unique, and it's natural for any defendant to feel isolated and hopeless in the face of criminal charges. Whether you were wrongfully accused of something you did not do or you did break the law, you likely have more options for defense available to you than you initially realize. The right attorney can help you evaluate your options and formulate the strongest possible defense in your situation.
Christina Rivenbark & Associates provides client-focused defense representation in every case we accept. Depending on the unique details of your case, there may be multiple options for defending yourself, including:
Exposing due process violations. The police must follow particular rules when conducting an arrest, booking a suspect, and transporting suspects. If the police fail to establish probable cause before conducting an arrest or otherwise neglect the due process rules, this could be enough to have a criminal case thrown out of court.
Proving civil or constitutional rights violations. North Carolina police and prosecutors must respect the civil and constitutional rights of every suspect and defendant. Failure to do so in any way can not only lead to a mistrial or dropped charges, but also liability for any damages the defendant experienced in terms of police misconduct, prejudice, or other rights violations. For example, failure to read a suspect their Miranda rights during an arrest is a severe violation of the suspect's rights.
Proving false accusation. Unfortunately, many people attempt to use the criminal justice system as a cudgel against others for personal gain or out of spite. Some individuals are charged with crimes due to profiling and mistaken identity. If you have been wrongfully arrested for a crime you did not commit, do not try to explain the situation to the police; they have little to no incentive to help you. Seek defense counsel immediately, explain the details of your situation to your defense attorney, and they will help you clarify the situation and avoid unjust punishments.
Dismantling the prosecution's case. In every criminal case, the prosecution faces the burden of proof. This means a defendant is innocent until proven guilty and cannot be convicted unless the prosecution establishes their guilt beyond a reasonable doubt. Your defense attorney's job is to prevent the prosecution from meeting this burden of proof by presenting contradictory evidence and testimony or proving the prosecution's evidence is inadmissible, inaccurate, or otherwise unreliable.
Ultimately, there are several possible approaches to most criminal cases. If you know you broke the law, your defense attorney can still provide valuable assistance. Most prosecutors will be willing to plea bargain with a defendant. Plea bargaining essentially exchanges a swift guilty plea for lighter sentencing or even reduced charges. If the defendant is willing to plead guilty, this significantly streamlines court proceedings and preserves court resources. In exchange, their defense attorney may be able to help them secure a much lighter penalty than they would face if convicted at trial.
FAQs About Wilmington, NC Criminal Law
If you or a loved one is charged with a crime, you will most likely have many questions. At Christina Rivenbark & Associates, we are here to provide the answers you need in a straightforward, easy to understand way.
Below are some common questions we are often asked, with answers to help you understand situations involving criminal defense issues. For more information, email our office or call 910-251-8080 to schedule a free initial consultation.
What Does A Criminal Lawyer Do?
You can rely on your Wilmington criminal defense attorney to help you gather exculpatory evidence that proves your innocence or mount a defense against a prosecutor's case. Every criminal case involves unique details, and a good attorney will carefully evaluate all the defense options available to you. They may seek to prove that you were wrongfully arrested or focus on plea bargaining and reducing your sentence, depending on the details of the situation.
What is The Difference Between An Attorney And A Criminal Lawyer?
All criminal lawyers are attorneys, but not all attorneys are criminal lawyers. When you need criminal defense representation, it is essential to hire a lawyer with solid criminal defense experience. Defense representation is very different from personal injury representation or other forms of civil law, so the experience is a vital concern whenever you need defense counsel.
What Are The Different Types Of Criminal Lawyers?
Private criminal lawyers often focus on a few different types of criminal law. Some focus on DUI cases, while others specialize in violent crime cases or drug cases. Public defenders are available to those who cannot afford private defense counsel or who do not wish to pay legal fees. While these criminal lawyers cannot provide much in the way of individual attention to their clients, they typically have experience handling a wide range of criminal cases.
What Should You Ask When Hiring A Criminal Lawyer?
Determine whether the attorney has experience handling cases similar to yours and how much flexibility they have in terms of devoting time and effort to your case. Ultimately, it is best to choose a Wilmington criminal defense lawyer with a strong record of successful cases similar to yours. An initial consultation is one of the best ways to evaluate whether a potential attorney is right for handling your case.
Why should I hire a Wilmington lawyer if I've been charged with a crime?
Facing criminal charges in the Wilmington area can be overwhelming and scary. Handling the case on your own is not a good idea, as you may not have all the knowledge or insight needed to resolve your case with the best possible outcome. There are many nuances that may not be apparent to someone who does not regularly defend people charged with crimes.
A local lawyer can be your advocate, helping you understand your rights and options for resolving your case. Your attorney will have the experience needed to plead your case to the judge, negotiate with the prosecution or take the case to trial. A skilled criminal defense lawyer will protect your rights and look out for you every step of the way.
How do I hire a criminal defense attorney in Wilmington, NC?
Hiring a lawyer is easier than you may think. Online research, reading reviews and asking others who have used a lawyer in the past can help steer you in the right direction. Then, it is best to talk directly to an attorney who handles criminal defense cases about your situation. Many firms, like ours, offer a free consultation, so you can ensure the attorney you choose is a good fit for you and your circumstances. Keep in mind that it is best to contact a lawyer as soon as you can at the first sign of legal trouble.
Will my lawyer keep me out of jail?
There are no guarantees when it comes to criminal cases. Your attorney will work tirelessly to handle your case, including attempting to keep you out of jail. There are a variety of ways of doing this, which may include pleading guilty. However, talking with an experienced defense lawyer will help you understand your chances for staying out of jail in your specific case.
I've only been charged with a misdemeanor; do I still need an attorney?
Yes, it is still in your best interests to have a criminal defense lawyer on your side. Being accused of or charged with any type of crime can have serious and long-term consequences, even a misdemeanor. The attorneys at Christina Rivenbark & Associates even handle traffic tickets, so you can keep your driving rights. Your attorney can help minimize the effects a misdemeanor can have if it ends up on your criminal record.
Contact A Qualified Wilmington Criminal Attorney
By investigating the case against you, we will establish the facts and determine whether the prosecution's evidence is admissible. If it is not, we may argue for a reduction or dismissal of the charges. We may also interview witnesses if that is applicable to your case. You can be certain that we will work diligently to make the prosecution prove every facet of its case. We do not simply accept the state's version of the incident.
Please call our office at 910-251-8080 or contact us online to schedule a free, no-risk consultation today.
Other Wilmington Criminal Law Resources