You May Be Entitled To Compensation For A Slip-And-Fall Accident
Slip-and-fall and trip-and-fall accidents often seem as if they should be straightforward. The reality, however, is that they often involve complicated liability issues. If you have been injured after falling on another party's property, speak with one of our attorneys to learn how we may be able to help you.
At Christina Rivenbark & Associates, we represent individuals with North Carolina premises liability claims. With our experience, we can review your claim and determine whether the property owner is liable for negligence. For a free consultation with a Wilmington slip-and-fall accident lawyer, please call 910-251-8080 or contact us online.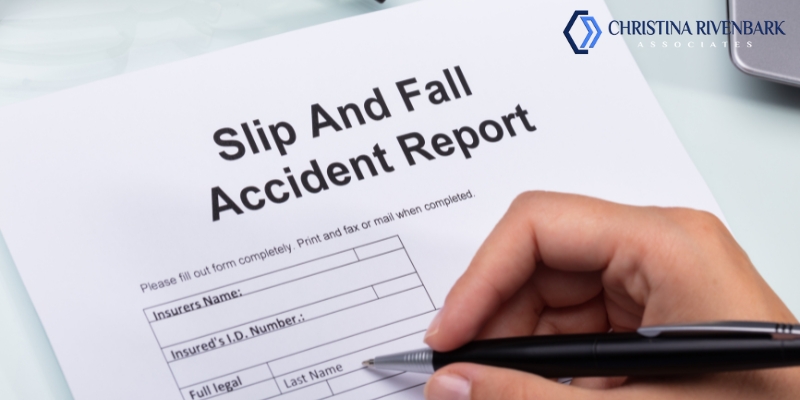 Why You Need A Wilmington Slip And Fall Lawyer
You might assume that securing compensation for damages from a slip and fall injury would be a straightforward process, but this is often not the case. Even if a property owner's responsibility for your recent injury seems perfectly clear, the actual process of holding them accountable for your damages is more complex than you may be prepared to handle alone. The personal injury statutes of North Carolina are quite strict, and it's vital to have legal counsel you can trust if you intend to file any type of personal injury claim against another party.
Your legal team can handle your case proceedings on your behalf so you can rest and recover with peace of mind. Instead of shouldering the burden of your case proceedings while also managing the aftermath of your injury, you can have an experienced Wilmington slip and fall attorney assist you in building your claim and guide you through your case proceedings. They will provide you with responsive updates as your case progresses and ultimately help you recover more compensation than you likely would have secured on your own.
Injuries Caused By Slipping, Tripping And Falling
Injuries caused by a slip-and-fall or trip-and-fall accident can be very serious, especially if the victims hit their heads. In fact, falls are the leading cause of traumatic brain injuries. Back and neck injuries are also common when people fall. If the spinal nerves are damaged, paralysis or other spinal cord injuries are possible. Broken legs, hips, wrists, arms, shoulders, and ribs are additional injuries common to falls.
Slip-and-fall accidents can happen anywhere, but occur frequently at the following sites:
Hotels and motels
Gas stations and convenience stores
Discount and grocery stores
Shopping malls
Restaurants
Restrooms
Stairs
Apartment complexes
These accidents can occur for many reasons, but if a slip and fall happens due to a property owner's failure to maintain safe premises, liability for the victim's damages falls to the property owner. A Wilmington slip and fall attorney is an essential asset for establishing property owner liability for a slip and fall.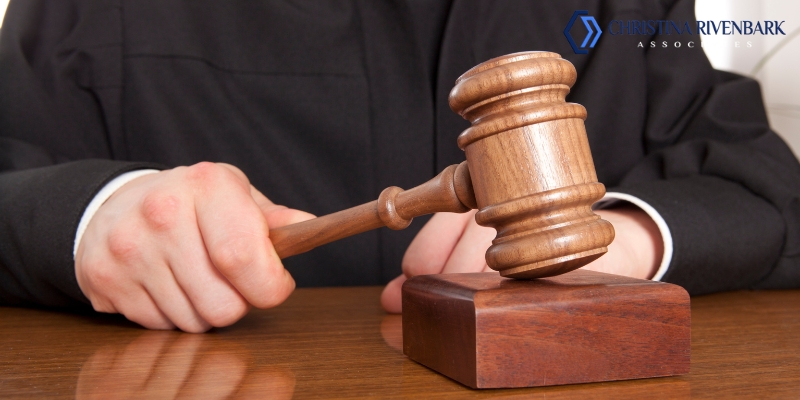 How To Prove Liability For A Slip and Fall
If you were injured on someone else's property, you would need to prove they were negligent in the care of their property to secure compensation for your damages. Alternatively, you may need to prove they failed to warn you of a known safety issue or a foreseeable hazard before you encountered it and suffered damages.
Your Wilmington slip and fall attorney can help you build your case, securing evidence and testimony that supports your claim. The legal issue of "foreseeability" is one of the most important in any slip and fall accident case. For example, a store owner should recognize that a recently waxed floor is a slipping hazard, so they should mark the area with a warning sign to prevent injuries to customers. To succeed with your claim, you must prove the hazard that caused your injury was a foreseeable safety risk that the property owner knew about or should have recognized before it caused an injury.
When filing a premises liability claim in Wilmington, NC, it's vital to understand the state's contributory negligence law. This law states that a plaintiff may not recover compensation for damages from a defendant if the plaintiff is partially responsible for causing their damages. If the plaintiff bears even 1% of the fault for causing their damages, they lose their right to compensation. Every slip and fall case is unique, and if you have any concerns regarding possible contributory negligence, you need to consult a Wilmington slip and fall attorney as soon as possible.
What Damages Can I Claim In A Slip And Fall Case?
North Carolina's personal injury laws allow plaintiffs to seek compensation for all damages caused by a defendant's negligence. Your attorney can help you calculate these damages, which may include:
Immediate and future medical expenses. A severe injury may require extensive immediate medical treatment and ongoing care to restore functionality and rehabilitate the victim as fully as possible.
Immediate and future lost income. Your slip and fall injury could prevent you from working for an extended time, and you have the right to hold the defendant accountable for income lost during recovery. Additionally, you have the right to seek compensation for lost future earning potential if you develop a permanent disability that prevents you from working in the future.
Pain and suffering. This may sound difficult to calculate, but an experienced Wilmington slip and fall attorney can help you determine a fair amount of compensation to seek for your physical pain and emotional distress resulting from your slip and fall injury. Slip and fall accidents that result in permanent damage are likely to yield substantial compensation for the plaintiff's pain and suffering.
Many personal injury plaintiffs are unaware of the full range of damages they can seek in their claims until they have legal representation. You may be surprised to learn that your slip and fall claim is worth much more than you initially expected once you have a Wilmington slip and fall attorney handling your case.
FAQs About Wilmington, NC Slip and Fall Accident Law
How Much Should I Settle For In A Slip And Fall Case in Wilmington, NC?
Every slip and fall claim will involve unique details, and it can be challenging to determine the full scope of your claimable damages without the help of a Wilmington slip and fall attorney. Your legal team will help you determine how much to expect in a settlement. You have the right to recover compensation for both immediate and future losses resulting from the property owner's negligence.
How Much Is Pain And Suffering Worth In A Slip and Fall?
Your attorney can use various methods to calculate reasonable pain and suffering damages for your claim. If you are expected to make a full recovery eventually, your attorney may seek regular payments until you reach maximum medical recovery. On the other hand, if your slip and fall caused any permanent damage, your attorney might move to secure a larger lump sum to reflect the severity of your condition.
How Long Will A Slip And Fall Lawsuit Take in Wilmington, NC?
Most personal injury claims will take several weeks to several months to conclude. The speed at which you resolve your case hinges on the complexity of the claim and the defendant's willingness to assume responsibility for your damages. If the defendant contests liability, claims contributory negligence, or disputes the scope of damages you claim, your case could proceed to litigation and take much longer to conclude.
Are Slip And Fall Accidents Hard To Prove?
To hold a property owner responsible for a slip and fall, the plaintiff must prove that the property owner failed to address a known or foreseeable safety issue before it caused injury to the plaintiff. The plaintiff must also prove the injury did not occur due to their own carelessness; otherwise, contributory negligence would come into play and bar the plaintiff from securing compensation from the defendant.
Contact A Slip and Fall Lawyer in Wilmington, NC
Walking surfaces that are wet, slippery, or unstable can cause people to slip and fall. Trip-and-fall accidents may occur when objects such as fallen merchandise, power cords, garbage or tools are in the path of a pedestrian. People also trip and fall when walking on broken stairs, ripped or bunched carpeting, and cracked or missing floor tiles.
If we determine that the property owner knew or should have known about the danger and did not repair it or warn visitors of it, we may be able to sue for damages. Every case is different, however, so please discuss yours with an attorney as soon as possible.
Please call our office at 910-251-8080 or contact us online to schedule a free, no-risk consultation.