Burgaw Workers' Compensation Attorney
The workers' compensation system of North Carolina can be an invaluable lifeline for anyone who sustains an injury in their workplace or while performing their job duties anywhere in the state. Unfortunately, many people suffer injuries at work every day in the Burgaw area, some of which require immediate medical attention and cause long-term harm. Virtually every North Carolina employer must have workers' compensation insurance, so you likely have grounds to file a claim if you recently sustained an injury at work.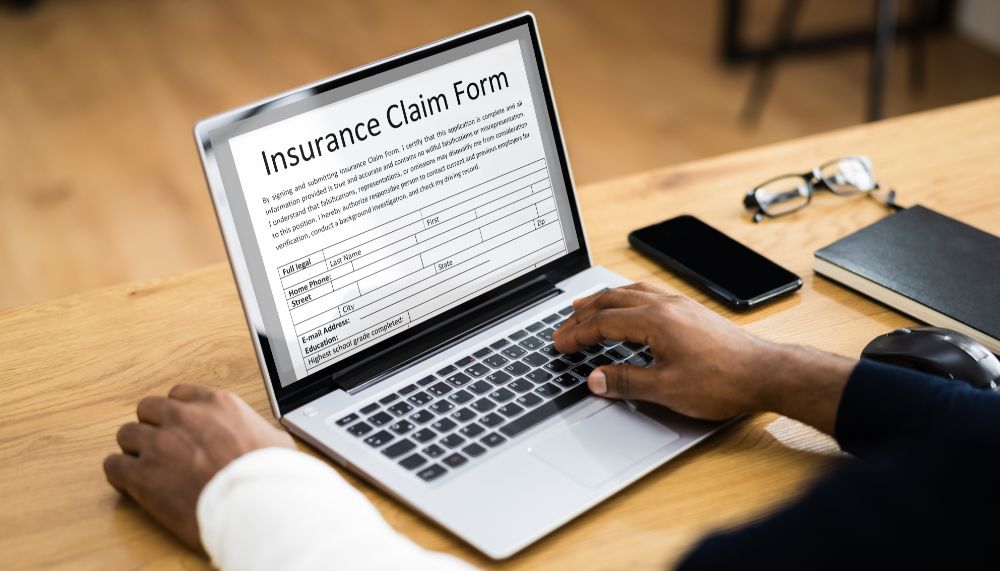 Legal Counsel for Burgaw, NC, Workers' Compensation Claims
Unfortunately, many injured workers in Burgaw and surrounding communities experience various challenges with their workers' compensation claims. While the claim submission process seems straightforward, workers' compensation is a form of insurance; therefore, a workers' compensation claim is effectively an insurance claim. Dealing with any insurance company can be incredibly difficult, and some employers are not as helpful to their injured workers as they should be. Whatever your case may entail, Christina Rivenbark & Associates can provide the responsive guidance and ongoing counsel you will need to successfully navigate the workers' compensation claim process.
Benefits of Legal Counsel for Your Workers' Compensation Claim in Burgaw, NC
While the workers' compensation claim process can seem easy to complete on your own, many injured workers make mistakes in claim paperwork, forget to include necessary documentation, or overlook details that lead to delays in processing their claims. It's also possible for an insurance carrier to deny a claim on various grounds, many of which can be avoided with the help of a Burgaw workers' compensation lawyer.
Hiring the right attorney can make every facet of your workers' compensation claim process easier. Your legal team can assist you with the initial filing of your claim, reducing the chances of errors delaying the insurer's handling of your case. Once you receive a settlement offer from the insurance company, your attorney can help you determine whether further negotiation with the insurer is necessary for a better offer or if the client would be better served by pursuing alternative legal recourse.
Many injured workers in Burgaw, NC, have more legal options for recovery than they realize, and experienced attorneys can help these individuals maximize their recoveries. Christina Rivenbark & Associates has years of professional experience in workers' compensation claims for North Carolina clients, and our firm also provides personal injury and criminal defense representation. When you need legal counsel you can trust to guide you through the unique aspects of your case (potentially including a civil case against the party responsible for your injury), our team can provide the responsive and reliable counsel this situation requires.
How Are Workers' Compensation Benefits Determined in North Carolina?
Every employer must have workers' compensation insurance covering workplace injuries, and various terms and conditions are included in every workers' compensation insurance policy. Some workplace injuries may not be covered if they result from flagrant regulatory noncompliance, intentional misconduct, criminal activity, or violation of job duties and/or workplace safety standards.
When a claim is approved, the insurance company will generally cover the cost of any medical treatments the claimant requires to manage their symptoms and heal their injury. If they cannot work during recovery, or if they cannot earn as much income during recovery, the insurance carrier may provide ongoing disability benefits, typically paid at a rate of two-thirds of the claimant's average weekly wage.
Part of the workers' compensation claim process is a medical examination from a local physician approved by the insurance carrier. This physician will review the claimant's injuries and assign a disability rating based on the severity of their condition. The higher the claimant's disability rating, the more extensive their benefits determination could be. For example, if the claimant suffered a permanent disability from their injury, they could qualify for permanent disability benefits. However, most insurers tend to offer to settle such cases with large lump sums instead of ongoing benefits arrangements.
FAQs About Burgaw, NC Workers Compensation Law
What Happens If I Caused My Own Injury at Work?
If you caused your workplace injury through an honest mistake, it is still most likely covered by your employer's policy. Disqualified injuries typically result from working under the influence of drugs or alcohol, horseplay in dangerous spaces, or deliberate failure to adhere to workplace safety standards. If you have any concerns about whether you bear partial fault for your injury, consult a Burgaw workers' compensation lawyer as soon as possible.
Can I Sue My Boss for a Workplace Injury?
The workers' compensation system provides injured workers with an easy means of securing compensation for their damages while shielding their employers from civil liability. In most cases, injured workers cannot sue their employers for workplace injuries. They may, however, have grounds for civil action if the employer caused the injury intentionally or if a third party's negligence caused the injury in question.
How Long Will It Take to Receive Workers' Compensation Benefits?
It can take several weeks to receive a response from your employer's workers' compensation insurance carrier regarding your claim. If your claim pertains to a catastrophic injury and permanent disability, this can extend the time required for the insurer to evaluate your claim. Hiring an experienced Burgaw workers' compensation lawyer is the best way to streamline the difficult proceedings your workers' compensation claim may entail.
Is It Worth Hiring a Burgaw Workers' Compensation Lawyer?
The right attorney can have a tremendously positive impact on the outcome of your workers' compensation claim. Not only can they assist you in ensuring you receive a fair settlement offer from the insurance company, but they can also help you explore your options for alternative legal recourse. Ultimately, it is always worth hiring legal counsel to guide you through difficult civil case proceedings.
Navigating the workers' compensation claim process and related legal proceedings after a workplace injury can be incredibly difficult. Christina Rivenbark & Associates can provide the compassionate and versatile legal representation you need on your side as you determine your best recovery options from a workplace injury. To talk to an experienced Burgaw workers' compensation lawyer, contact us today and schedule your consultation with our team.