Leland Personal Injury Attorney
A "personal injury" occurs whenever one party injures and/or causes economic harm to another party. A personal injury can result from negligence, a term used to define any failure to use reasonable care in a specific situation, or it can happen from intentional misconduct, such as breaking a state law in a manner that harms a victim. Each state upholds different personal injury laws that dictate how a victim can recover and the legal process they must complete to ensure accountability for their damages.
Helping North Carolina Victims of Personal Injuries With Compassionate Legal Counsel
If you or a family member recently suffered any form of personal injury, it is crucial to understand the value of legal counsel you can trust. A Leland personal injury attorney can assist you in meeting the procedural requirements of your civil suit and identify every avenue of compensation available to you, enhancing your recovery.
Christina Rivenbark & Associates has years of successful personal injury cases behind us thanks to our ongoing commitment to client-focused legal counsel in every case we accept. We help every client understand the legal mechanisms in their cases and explore every avenue of recovery on their behalf. Additionally, if you know another party is responsible for the losses you recently suffered, our team will assist you in holding them accountable and securing as much compensation as state law allows for your losses.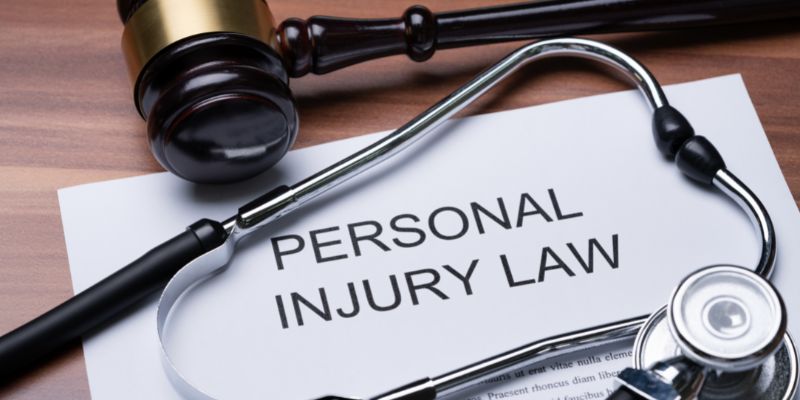 Types of Personal Injury Claims We Handle
When you need legal representation for a personal injury case, it is essential to choose a Leland personal injury attorney who has solid professional experience handling cases like yours. Christina Rivenbark & Associates can provide comprehensive legal representation in a wide range of personal injury claims, including:
Motor vehicle accident claims. Your recovery from a motor vehicle accident is likely to begin with an auto insurance claim, but even if you have no trouble with your insurance claim, it may not fully cover your damages. Therefore, we can not only guide you through the auto insurance claim process but also help with a subsequent personal injury claim to enhance your recovery as much as possible.
Premises liability claims. If you were injured in a slip-and-fall incident or similar accident on private property, the property owner could be liable for your damages. North Carolina's premises liability laws require all property owners to address known safety issues immediately when they become apparent. Failure to do so that leads to injury leaves property owners liable for any resulting damages to lawful visitors on their properties.
Tourist injury claims. Many places throughout the state are popular tourist destinations, and if you sustained any personal injury while visiting the Leland area, you may not be able to remain in the area for the duration of your personal injury case proceedings. Christina Rivenbark & Associates can provide legal representation remotely, handling your claim after you return home.
Catastrophic injury claims. Unfortunately, some personal injuries result in devastating damage that can include long-term or permanent disability. If you have been permanently harmed in any way by another party's negligence or intentional misconduct, your Leland personal injury attorney is the best asset you have for maximizing the compensation you secure from the defendant. You could have grounds to seek substantial repayment for both immediate and long-term damages resulting from the injury.
This is not an exhaustive list of all the types of personal injury claims our team can handle. The sooner you secure legal representation for your personal injury claim, the more likely you are to maximize your recovery. Our firm can assist you in gathering physical evidence and witness testimony needed to firmly establish liability for the damages you suffered and hold the defendant fully accountable for their actions.
Compensation for Your Personal Injury in Leland
Under the state's personal injury laws, the plaintiff has the right to seek full repayment of any and all economic losses they suffer because of a defendant's actions. State law also permits them to seek appropriate compensation for their pain and suffering. When you choose Christina Rivenbark & Associates as your legal counsel, our firm will assist you in obtaining compensation for the following:
Medical expenses, both those you incurred immediately following your personal injury as well as compensation for the projected medical treatment costs you face in the future. Any treatment you need to restore full functional capacity is a claimable loss and your attorney will help you gather the documentation needed to prove the full range of your medical expenses resulting from the defendant's actions.
Lost income. If you are left unable to work while you recover from your injury, the defendant who caused the injury is responsible for any income you are unable to earn during this time. You also have the right to recover lost future earnings if your injury is severe enough to diminish your future earning capacity or completely prevent you from returning to work.
Property damage. If the defendant's actions resulted in any property loss, you have the right to seek compensation for repair and replacement expenses in your civil suit.
Non-economic damages. State law gives a personal injury plaintiff the right to seek compensation for physical pain, emotional distress, and psychological trauma resulting from a defendant's actions. Your attorney will carefully evaluate the details of your recent personal injury to help you determine a fair amount to include in your claim.
Other variables can also come into play to influence your final case award. For example, if your personal injury occurred from illegal misconduct, the defendant may face punitive damages in addition to the other civil damages they are required to pay. When you choose Christina Rivenbark & Associates to represent your personal injury case, our goal is to maximize your compensation and streamline your case proceedings as much as possible. If a settlement is not an option for any reason, our team is fully prepared to represent you in litigation.
FAQs About Leland, CA Personal Injury Law
How Long Do You Have to File a Personal Injury Claim in North Carolina?
The statute of limitations or time limit for filing a personal injury claim is three years from the date the injury occurred. This may sound like more than enough time, but it is generally best to start the claim filing process as soon as possible. Once you have handled your immediate medical concerns from your injury, you should reach out to an experienced Leland personal injury attorney as soon as possible to file your complaint.
Can You Sue for Pain and Suffering in North Carolina?
Yes, you have the right to seek accountability for physical pain and emotional distress caused by a defendant's negligence or intentional misconduct. There is no limit on the amount you can seek in pain and suffering for a personal injury, with the exception of medical malpractice cases. Your Leland personal injury attorney will help you determine a fair amount based on the severity of your injuries and the scope of long-term or permanent harm you experienced.
Is It Necessary to Hire a Leland Personal Injury Attorney for My Claim?
Technically, no, there is no legal requirement for you to hire legal representation for your personal injury suit. However, you have a much better chance of winning your case and maximizing your total recovery when you have reliable legal counsel advising you. In addition, your Leland personal injury attorney can help you uncover every available avenue of compensation that can enhance your recovery and streamline your proceedings substantially.
How Much Does It Cost to Hire a Leland Personal Injury Attorney?
The attorneys at Christina Rivenbark & Associates accept personal injury clients on a contingency fee basis. This means you are not required to pay any legal fees upfront or for the duration of your case, and you only owe a legal fee if we win your claim. If we win your case, you pay a percentage of your total case award as your legal fee. If we are unable to secure compensation on your behalf, you pay nothing, so there is no financial risk to you by hiring our firm to represent you.
What Happens if I'm Partially Responsible for Causing My Personal Injury?
If you bear any measure of partial fault for your personal injury, you lose the right to claim damages from the defendant under the state's contributory negligence law. Even if your fault is slight, any shared liability negates your right to seek damages in a personal injury claim. If you have any concerns about bearing partial responsibility for your personal injury in Leland, a personal injury attorney can advise you on how to best proceed with your recovery efforts.
Christina Rivenbark & Associates can provide the comprehensive and compassionate legal counsel you need to reach the best outcome possible for your impending personal injury claim. Our team has helped many past clients overcome some of the most challenging personal injury cases, and we have recovered substantial awards for victims of negligence and intentional misconduct. If you are ready to learn how a Leland personal injury attorney can empower your recovery, contact us today and schedule your free consultation with our team.