Burgaw Speeding Ticket Attorney
Every day, drivers across North Carolina are pulled over by police officers for speeding. North Carolina enforces very strict speeding laws, and the "absolute" speed limit standard in the state means a driver faces a ticket for exceeding the speed limit by just 1 mph. Many people who receive speeding tickets in the Burgaw, NC, area assume they can just pay their fines and forget about their tickets, but this is not the case. The record of a speeding ticket can interfere with the driver's life in various ways, some of which can persist for months or even years.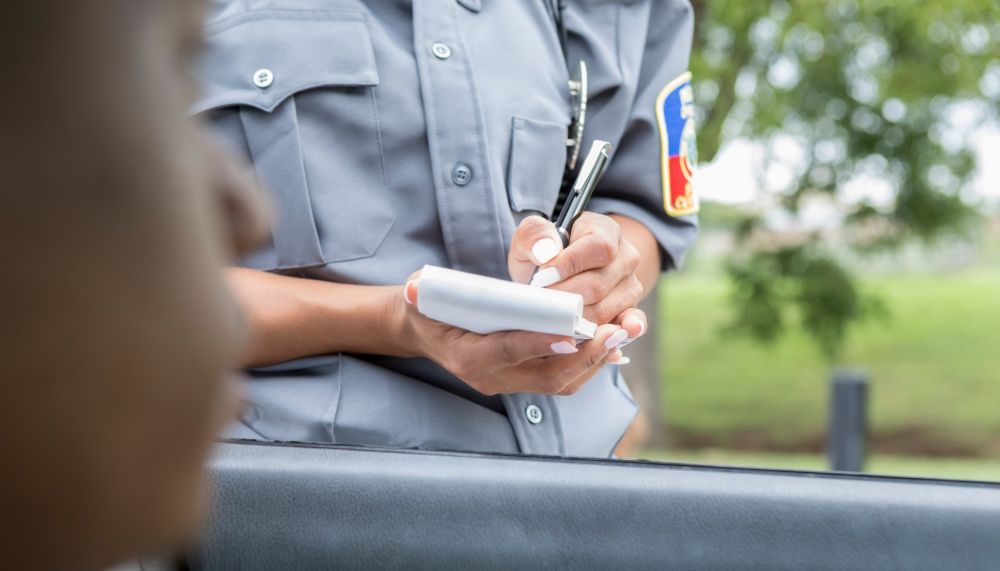 Defense Representation for Burgaw, NC, Speeding Ticket Cases
If you have been issued a speeding ticket, a Burgaw speeding ticket attorney is the best resource to consult to determine whether you can or should fight the ticket. Many drivers have more options for defense than they initially realize, and experienced legal counsel can enable them to fully exercise these defense options. Christina Rivenbark & Associates offers robust criminal defense representation to Burgaw, NC, clients facing a wide range of charges, including speeding violations. We can help you develop a defense against the speeding ticket you recently received in the Burgaw, NC, area.
Potential Penalties for a Speeding Ticket in North Carolina
North Carolina's laws against speeding are quite clear, and a driver faces multiple penalties if they are cited for speeding. The fine assigned for a speeding violation typically depends on the severity of the speeding. Fines range between $100 and $1,000. Some drivers can face jail time for up to 60 days, and speeding can lead to up to three demerit points on the defendant's driver's license. In addition, if the driver exceeds a speed limit under 55 mph by 15 mph or more, they could face a reckless driving charge that entails more severe penalties.
Paying the fine for a speeding ticket equates to admitting guilt for the offense. The penalties for this can extend far beyond those issued by the court. For example, the driver's speeding offense could result in enough demerit points to suspend their driver's license. It's also possible that their auto insurance carrier will see them as a greater liability risk and charge them higher premiums on their auto insurance policy. Drivers who accumulate demerit points quickly can also face compulsory remedial driver school.
Why You Should Hire a Burgaw Speeding Ticket Lawyer
In North Carolina, almost everyone issued a speeding ticket must appear at a traffic court hearing. Even if they intend to accept responsibility, admit guilt, and pay the associated fine, they typically must appear in person for their hearing. The officer who issued the speeding ticket may or may not appear at the hearing. If they do not, the judge may rule in favor of the defendant if they see compelling evidence that the speeding ticket was not justly issued. A Burgaw speeding ticket attorney can help their client appear for their hearing.
When they must confront the officer who issued their ticket, a good attorney can help their client determine the best ways to challenge the officer's statements. This may entail proving the officer lacked probable cause to conduct the arrest in the first place. For example, the officer may have used a questionable method or measurement system to determine whether the defendant was speeding. When the defendant's guilt is clear, their attorney can still assist them by determining the best way to mitigate their penalties. Some drivers may qualify to submit Prayers for Judgment Continued, admitting guilt but asking the court to spare them the penalties for a minor offense. Ultimately, the best way for anyone to develop a comprehensive defense against a speeding ticket is to work with an experienced Burgaw speeding ticket lawyer.
FAQs About Burgaw, NC Speeding Ticket Lawyer
Do I Need to Go to Court for a Minor Speeding Ticket?
When you receive a speeding ticket, the ticket should include instructions regarding any mandatory hearings you must attend. If your ticket entails a court appearance, you must make your court date or risk further penalties for the offense. Additionally, failing to appear for your hearing means losing your chance to fight the charges against you.
What Is the Maximum Penalty for a Speeding Ticket in Burgaw, NC?
Every speeding ticket issued in North Carolina will include a fine of $100 to $1,000. However, some drivers will face enhanced penalties due to the unique aspects of their cases. For example, if a driver qualifies for prosecution for reckless driving, their penalty can increase significantly. If a speeding offense results in enough demerit points on their license, the speeding offense could result in suspension for one year or more.
Do I Need to Go to Burgaw, NC, Traffic Court If I Live Out of State?
If you received a speeding ticket while visiting Burgaw and live outside of North Carolina, you would still need to attend your court hearing regarding your traffic ticket. Regardless of the outcome of your case, the penalties will follow you home, so it's best to work with a Burgaw speeding ticket lawyer who can defend you without the need for you to return to Burgaw for your court appearance.
Is It Worth Hiring a Burgaw Speeding Ticket Lawyer?
Never assume that a speeding ticket is a minor inconvenience. Any ticket can impact your life in various ways, many of which are expensive.While you may be hesitant about the potential cost of hiring a lawyer to defend you in traffic court, it's important to realize the full economic impact of admitting guilt and accepting your penalties could be far greater than the cost of hiring legal representation.
Christina Rivenbark & Associates has years of experience representing clients in Burgaw, NC, and surrounding communities in a wide range of criminal cases, including traffic court cases for speeding. We understand how frustrating it can be to face what seems like an unfair penalty for a minor offense, and it can be challenging to determine the best approach to this situation. To discuss your defense options with an experienced Burgaw speeding ticket attorney, contact Christina Rivenbark & Associates today and schedule your consultation.