Wilmington Beach Vacation Accident Attorney
Wilmington is a beautiful place to live and a popular tourist destination in North Carolina. Wilmington Beach and the various parts of Carolina Beach see many visitors each year, but unfortunately, some of these visitors sustain injuries during their vacations. If you recently visited Wilmington Beach and suffered any injury, you need to know your options for recovering your losses. If another party caused your injury, you likely have the right to file a personal injury claim against them.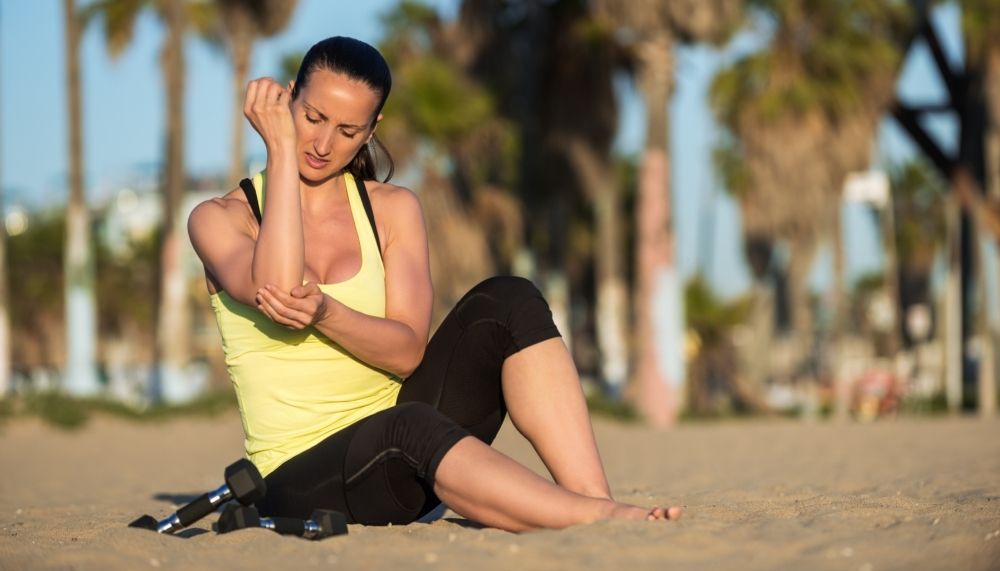 Legal Counsel for Wilmington Beach Accident Injuries
Whether you are a North Carolina native or visiting Wilmington Beach from out of state, Christina Rivenbark & Associates can provide the personal injury representation you need to secure compensation for your losses. Additionally, when another party bears fault for your beach vacation accident, our team can assist you in holding them accountable for your economic losses and pain and suffering.
Why Should I Hire a Wilmington Beach Vacation Accident Attorney?
If you are facing any personal injury claim, you are far more likely to reach a positive outcome in your case when you have reliable legal counsel representing you. The right attorney can have a tremendous impact on the outcome of your claim, helping you secure far more compensation than you may have initially expected. Additionally, you will not need to manage complex court filings on your own while you recover from your injury. Instead, your legal team can handle these matters on your behalf and keep you updated on the progress of your case while you rest and recover with peace of mind.
Christina Rivenbark & Associates has years of experience handling complex personal injury claims for both Wilmington residents and injured tourists to the area. We know how frustrating any personal injury can be, especially one that happens during a vacation. Our goal in every case we accept is to guide our clients through their legal proceedings with confidence and peace of mind as we assist them in maximizing their compensation.
Our team can assist you in gathering the evidence you need to prove liability for your beach vacation accident and establish the full scope of your claimable damages. In addition, if you are visiting from out of state, you need a local attorney who can efficiently handle your case proceedings if you must travel home. We can provide the flexible and responsive legal representation you need to navigate your case successfully.
Common Types of Beach Vacation Injuries
When you are spending time on vacation, you may not have the typical responsibilities you face during everyday life, but you still face many of the same risks. For example, some of the most commonly reported beach vacation accidents that generate personal injury claims in Wilmington, NC, include:
Vehicle accidents. Motor vehicle accidents happen in many ways, affecting both local drivers and visiting drivers unfamiliar with the area. North Carolina uses a fault rule to resolve car accident claims, so auto insurance is likely the first step in recovery after a car crash on vacation. When your damages eclipse available insurance coverage, a Wilmington Beach vacation accident attorney can help you obtain the rest through the personal injury claim.
Dog bite injuries. Dogs can cause damaging bites and other serious injuries if they knock a victim to the ground. North Carolina enforces a strict liability statute when dogs injure people. If someone else's dog bit or otherwise injured you while you were on vacation in Wilmington Beach, the dog's owner is strictly liable for all resulting damages.
Slip and fall accidents. Property owners must ensure their properties are safe for lawful visitors. If a property owner notices any safety hazard on their property, they must correct it immediately or provide lawful guests with a clear warning. You might have grounds for a premises liability claim if you suffered a slip and fall injury in a private business or restaurant in Wilmington Beach.
Drowning injuries. If someone caused you or a loved one to suffer a drowning injury, such as respiratory damage or brain injury from oxygen deprivation, you likely have grounds for a personal injury claim against the responsible party.
There are many other ways that personal injuries can occur while on vacation. Seeking legal counsel as soon as possible after any personal injury significantly improves your chances of success in securing compensation for your losses.
Damages Available in North Carolina Personal Injury Claims
Your Wilmington Beach vacation accident attorney will help you gather the evidence you need to establish liability for your damages and help you prove the full extent of those damages, maximizing your total recovery. North Carolina state law allows the plaintiff in a personal injury claim to seek full recovery from all the economic losses they suffered due to the defendant's actions. The economic damages available for your beach vacation accident injury may include:
Health care costs. If you require emergency medical treatment after your injury and ongoing rehabilitative care, the defendant is liable for both immediate and future medical expenses resulting from the injury. Your attorney can help you gather medical treatment invoices and other documentation from your care team to establish the full scope of medical expenses you have already incurred and those you are likely to incur.
Lost wages. You may be unable to work because of your injury, and the defendant is responsible for any income lost due to their actions. This includes future earning capacity if you develop a permanent disability that prevents you from returning to work.
Property damage. If the defendant's actions also resulted in property losses, you can include repair and replacement costs for property lost in your personal injury suit.
Many personal injury claimants are surprised to discover that their claims are worth much more than they initially expected once they have experienced legal counsel representing them. North Carolina state law also allows for the claiming of compensation for pain and suffering. You have the right to hold the defendant accountable for the physical pain, emotional distress, and trauma their actions caused. Your attorney will assist you in determining a fair amount to include in your personal injury claim.
If you intend to hold a defendant accountable for a personal injury you suffered while on vacation in Wilmington Beach, you must understand North Carolina's negligence law. The state enforces pure contributory negligence. Therefore, if a plaintiff bears any amount of partial fault for causing their claimed damages in a personal injury case, the plaintiff loses their right to seek compensation. Defendants in personal injury cases may assert contributory negligence in an effort to deflect liability, but your attorney can help you address any concerns you may have regarding contributory negligence coming into play in your case.
FAQs About Wilmington, NC Beach Vacation Accident Law
Is It Worth Hiring a Lawyer for Wilmington Beach Accidents?
Hiring legal counsel to assist you with a personal injury claim dramatically increases the chances of success in the claim. Your legal team can help prove liability, establish the full scope of your damages, and guide you through your case proceedings efficiently. In addition, local legal representation is especially beneficial to injured tourists who need nearby legal counsel they can trust if they must travel home as their case unfolds.
How Long Does a Personal Injury Case Take to Resolve?
If you have sufficient evidence to establish liability for your damages and the full extent of those damages, you could potentially settle your beach vacation accident claim within a few weeks. However, if settlement fails due to the defendant denying liability or disputing the range of damages sought, the case can proceed to litigation and take much longer to conclude.
How Much Can I Get in Pain and Suffering Compensation?
There is no limit to the amount you can claim in pain and suffering compensation in a personal injury case, except for medical malpractice claims. Your attorney will assist you in determining a fair amount based on the seriousness of your injuries and the long-term complications you are likely to experience because of them. Many plaintiffs discover that their pain and suffering compensation forms the majority of their overall recoveries.
How Much Does It Cost to Hire a Wilmington Beach Vacation Accident Attorney?
It's understandable to worry about legal fees when you face medical expenses and lost income from a beach vacation injury. Christina Rivenbark & Associates uses a contingency fee billing system, meaning clients pay nothing upfront for our legal services and owe no fees if we cannot secure compensation for their damages. If we win your case, our fee is a percentage of the final case award.
Wilmington, NC Personal Injury Attorney
Time is a critical factor in any North Carolina personal injury claim. The state imposes a two-year statute of limitations on personal injury claims, and while this may seem like more than enough time to file your case, it is always best to work quickly. Securing legal counsel that you can trust is the first step toward recovery. If you are ready to discuss your case with an experienced Wilmington Beach vacation accident attorney, we can help. Contact Christina Rivenbark & Associates today to schedule a free consultation with a professional legal team.