Wilmington Burglary Defense Attorney
Facing any criminal charge can be a frightening and isolating experience. If you have been wrongfully accused of a crime you did not commit or were simply in the wrong place at the wrong time, it's easy to feel that the entire system is working against you. If you did make a mistake and break the law, it's natural to fear for your future and the consequences of a conviction.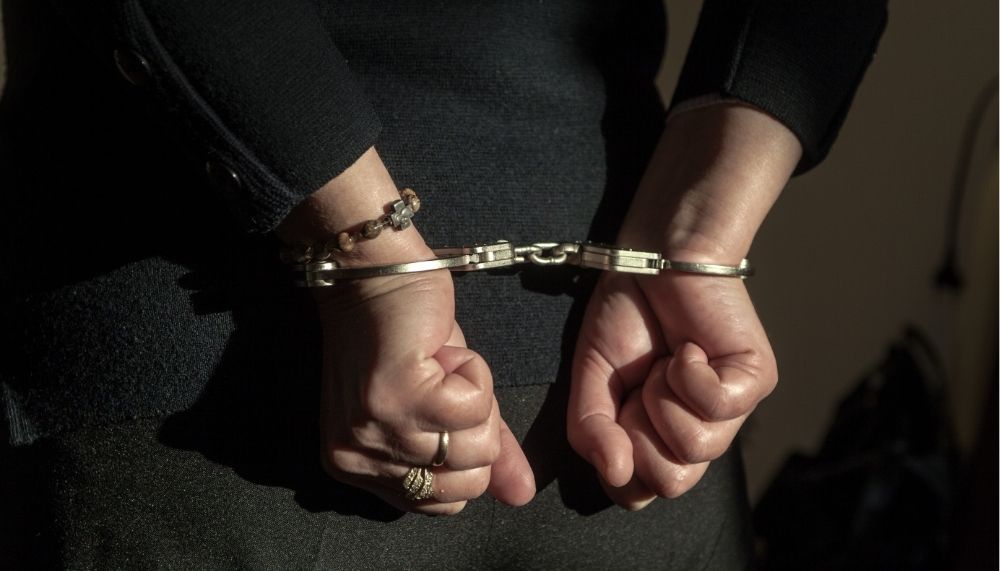 Defense Counsel for Wilmington, NC, Burglary Cases
The right Wilmington burglary defense attorney can significantly impact the outcome of your criminal case. It is much easier to approach a complex criminal case with some measure of peace of mind when you have defense representation you can trust. Christina Rivenbark & Associates has extensive experience handling a wide range of criminal cases, and we can leverage this experience on your behalf in a burglary case.
Why Do I Need a Wilmington Burglary Attorney?
If you face criminal charges in Wilmington, NC, it is vital to know and understand your rights in this challenging situation. You have two very important constitutional rights that come into play when you are arrested for any criminal charge. The Constitution's Fifth Amendment protects your right to remain silent, ensuring you are not coerced into acting as a witness against yourself. The Sixth Amendment guarantees your right to legal counsel.
If a defendant cannot afford to hire a criminal defense attorney or if they do not wish to pay for a private defense lawyer, the criminal court will appoint a public defender who will represent the defendant free of charge. To some, sticking with a public defender seems like an ideal way to manage a criminal case and save money on legal fees. However, the reality is that you can expect a much higher level of defense representation when you have a private Wilmington burglary defense attorney handling your case.
Most public defenders are capable attorneys, but they have demanding jobs that often require them to manage several cases at once. You cannot expect much in the way of personal attention when you have a public defender representing you. When you choose Christina Rivenbark & Associates to represent you in a burglary case, you can expect robust, personalized defense counsel through every stage of your case. We maintain a balanced caseload that ensures we can easily extend the full range of our resources and legal services to every client we represent.
Understanding Burglary Charges in North Carolina
Many people conflate the legal terms "burglary" and "robbery" when these terms define different offenses. Robbery is the act of forcibly stealing property from another person. For example, if you are getting into your car and someone threatens you with a knife or gun demanding your personal belongings, this would be an armed robbery. Burglary is defined as breaking into another person's property to steal from the property. This offense is a multifaceted property crime that can entail civil damages and criminal penalties.
North Carolina recognizes two degrees of burglary charges. The differentiating factor between first- and second-degree burglary is whether the property owner was home when the offense took place. If you broke into another person's house while the occupants of the home were away, the crime qualifies as second-degree burglary. If anyone was home, the charge escalates to first-degree burglary.
North Carolina law also acknowledges a difference between "breaking and entering" and burglary. Breaking and entering applies to structures other than homes or dwellings. When you break into a building to commit a crime, the offense upgrades to felony status.
First-degree burglary in North Carolina is a Class D felony. A defendant with no prior criminal record can expect a 64- to 80-month prison sentence.
Second-degree burglary in North Carolina is a Class G felony, punishable by eight to 31 months of incarceration for a defendant with no prior criminal record.
Breaking and entering in the first degree is a Class 1 misdemeanor.
Breaking and entering to commit theft or any other felony is a Class H felony in North Carolina. First-time offenders can expect to face at least six months of incarceration upon conviction.
Breaking and entering into any place of religious worship is a Class G felony carrying a potential sentence of 10 to 13 months of incarceration for a defendant with no prior criminal record.
Like many other criminal offenses, aggravating and mitigating factors in a burglary case can influence the defendant's sentence if they are convicted. Aggravating factors are details that incline the judge toward a harsher sentence, whereas mitigating factors work in the defendant's favor, encouraging leniency in some cases.
The value of goods stolen, the methods used to complete the burglary, and whether the defendant committed any additional offenses during the events in question will influence the defendant's sentence.
Potential Defenses Against Burglary Charges
If you are caught in the act of breaking and entering another person's home or caught while attempting to flee, conviction is all but a certainty in your criminal case. However, a person can face a wrongful accusation of burglary due to misinterpretation of the facts. For example, if your neighbor is out of town for a week and asks you to check on their house every few days, another neighbor may notice you inside their house and report you as a burglar. This type of incident is typically easy to rectify, but other defenses are more challenging to establish.
The only possible defenses for a defendant charged with burglary aside from having the property owner's consent to enter their property would be a mistake of fact and lack of intent. If you can prove that you did not intend to steal anything from the property you illegally entered, your burglary charge may be reduced to breaking and entering. Ultimately, you could have more flexibility in your defense options than you initially believed. The right Wilmington burglary defense attorney can help you determine the best defense options available to you.
Plea Bargaining in a Criminal Case
When a conviction is all but certain in a criminal case, plea bargaining may be the best option available to a defendant. Prosecutors may offer plea deals to first-time offenders when they have all the evidence they need to convict. In exchange for a swift guilty plea that conserves court resources, the prosecution could offer reduced charges or a lighter sentence for the defendant. Your Wilmington burglary attorney can help you determine whether a plea agreement is the best option available to you. A successful plea deal can dramatically reduce your penalties for your offense.
FAQs About Wilmington, NC Burglary Law
How Much Does It Cost to Hire a Criminal Defense Attorney?
It is natural to be hesitant about the potential cost of legal fees for a criminal case. Most North Carolina criminal defense lawyers will bill their clients by the hour. The more time an attorney must spend handling a client's case, the more it will cost the client in legal fees.
Can I Be Sued for Burglary?
If you are charged with burglary, the state will handle your criminal case proceedings. However, the victim may file a civil claim against you as well for personal injury. If you caused civil damages to the property owner in question, the judge handling sentencing in your criminal case might include restitution to the victim as part of your sentence. In addition, the victim could seek civil damages for any losses they sustained from your activities, such as the value of property stolen, property damage to their home, and emotional distress.
What Do I Do If I'm Falsely Accused of Burglary?
If someone else claims that you committed a burglary and you know you did nothing of the sort, you must secure legal counsel as soon as possible. Regardless of whether you believe your situation is perfectly clear and you can explain yourself, do not assume that hiring an attorney is an admission of guilt. Your defense lawyer can help you establish an alibi and disprove untruthful allegations of criminal acts you did not commit.
When Should I Hire a Defense Lawyer?
If you are arrested for burglary, you must secure legal counsel as soon as possible. Once the police inform you that you are under arrest and read you your Miranda rights, say nothing and comply with their directions until you can make a phone call to an attorney. Securing defense representation as soon as possible is the best way to approach any criminal case in Wilmington.
Contact a Criminal Defense Specialist at Christina Rivenbark & Associates Today
You probably have many more questions about your rights and legal options when you face burglary charges in Wilmington, NC, and the sooner you secure defense representation, the sooner you can obtain the answers you need. Christina Rivenbark & Associates has years of experience representing clients in complex criminal cases, and we can apply this experience to your case. To discuss your defense options with an experienced Wilmington burglary defense attorney, contact us today to schedule a free consultation with our team.