Wilmington Denied Social Security Benefits Lawyer
Social Security Disability offers valuable income assistance to qualified recipients across the country. However, qualifying for Social Security Disability benefits is extremely difficult. The Social Security Administration (SSA) only approves about 25% of all the claims it receives, and many claimants face multiple rounds of claims, denials, and resubmitted claims.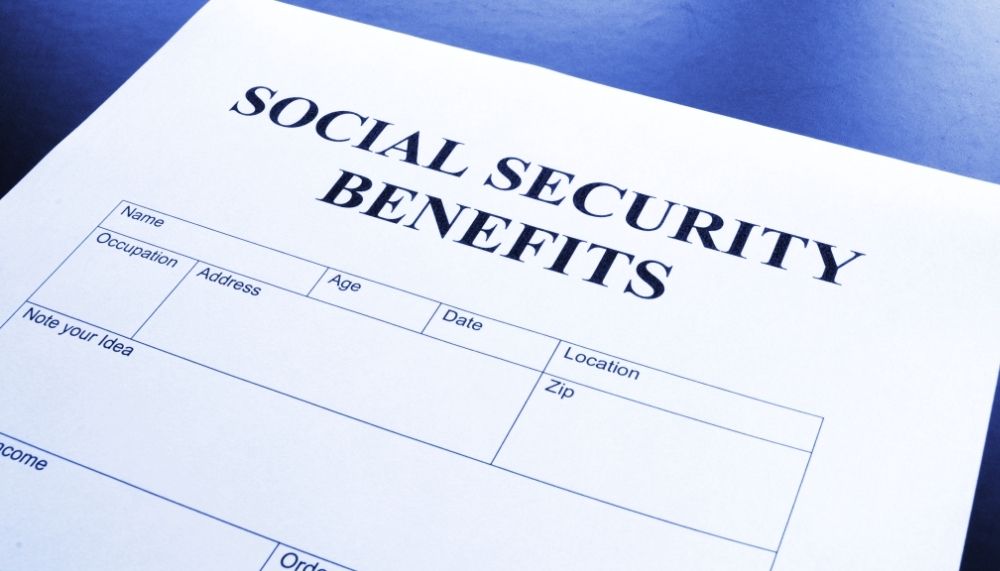 Legal Counsel for Denied Social Security Benefits Claims in Wilmington, NC
If you or a loved one suffered an injury or developed a medical condition that you believe qualifies for Social Security Disability benefits, having an experienced attorney assist you with your claim can significantly improve your chances of success. Additionally, if you have already submitted a claim to the SSA and it was denied, a Wilmington denied Social Security benefits attorney can help you understand the reason for the denial and modify your claim accordingly for resubmission.
Christina Rivenbark & Associates has extensive experience handling complex Social Security Disability claims on behalf of clients. We understand the substantial economic impact a catastrophic injury or sudden serious medical condition can have on any family and the frustration of having a Social Security Disability claim denied. If you need assistance with your claim for Social Security Disability benefits in Wilmington, our firm can provide the legal guidance you need to navigate the claim process as successfully as possible.
Why Should I Hire a Wilmington Denied Social Security Attorney?
Navigating any type of claim with the SSA is notoriously difficult. Social Security offers two forms of benefits: Social Security Disability Insurance (SSDI) and Supplemental Security Income (SSI). Regardless of the type of Social Security benefits that you are trying to claim, you face a challenging claim process requiring extensive documentation and a thorough review of all claim materials. If you are already struggling with a severe medical condition or injury and its effects on your household, having a Wilmington denied Social Security benefits lawyer assist you can dramatically improve the quality of your claim experience.
Your legal team can review the forms you must complete for your claim and assist you in gathering the supporting documentation you must submit with these forms. Unfortunately, the average person attempting to do this alone would likely overlook required documents, leading to a series of frustrating denials, contact with the SSA, and claim resubmissions.
If you are about to file for SSDI or SSI for the first time, working with an experienced lawyer can significantly improve your chances of success with your claim. If you have already filed a suit and it has been denied, your attorney can help you determine if and how you should resubmit your claim. Additionally, an experienced lawyer can help you determine whether any benefits determinations you receive are fair and reasonable based on your work history and past Social Security contributions.
Qualifying for SSDI Benefits
Anyone who intends to file a claim for Social Security benefits must file for the correct form of benefits. SSDI primarily applies to injured workers who have previously contributed to the Social Security program through past work. Over time, all workers who pay Social Security tax from their paychecks contribute to a Social Security fund, accumulating work credits for time spent working. These credits can determine how much a claimant receives in SSDI and for how long. Additionally, SSDI can fluctuate if the claimant is already receiving any benefits from a workers' compensation insurance policy.
SSI exists for those who are unable to work and support themselves, such as disabled adults and children. Some claimants may technically qualify for both in addition to state-level disability benefits. This is yet another reason why working with an experienced attorney can significantly improve your experience with the Social Security benefits claim process. They may discover that you qualify for more benefits than you initially expected.
Once you submit your claim for SSDI or SSI, the SSA will review the claim and deliver a determination. If your claim is denied, you have 60 days to file a petition for reconsideration. An experienced Wilmington denied Social Security benefits attorney can assist you with your petition as soon as possible, increasing the chances of success with your claim. Your attorney can help you identify anything missing or erroneous with your first claim, make necessary modifications, and submit your claim for reconsideration as quickly as possible.
FAQs About Wilmington, NC Denied Social Security Benefits
How Many Times Can You Be Denied for Social Security Disability Benefits?
Unfortunately, many people who file claims for Social Security Disability benefits discover that the claim process is difficult to navigate, and denials are far more common than approvals. However, there is no limit on the number of times you can file a claim for Social Security disability benefits or appeal a denied claim. As a result, many people spend years fighting for such benefits.
Can I Receive Social Security Disability Benefits and Other Disability Benefits Simultaneously?
It is possible to receive multiple forms of disability benefits and your Social Security Disability benefits. If you receive SSDI, the amount you receive will be calculated after considering the other benefits you already receive, such as workers' compensation. Your benefit determination will calculate state benefits and monthly income to determine SSI payment amounts if you receive SSI.
How Long Does the Claim Process Take?
You should expect to wait three to five months to receive a determination on your Social Security Disability benefits claim. If your claim is approved, you can potentially start receiving your benefits immediately. If it is denied, you must file an appeal for reconsideration within 60 days, and it may be several more months before you hear a decision on this appeal.
How Long Do Social Security Disability Benefits Last?
The amount you receive in SSDI or SSI hinges on multiple factors, as does the length of time you can receive them. Your Wilmington denied Social Security benefits attorney could review your work history, tax records, and other documentation to help you determine how much you are likely to receive in benefits and how long those benefit payments may last.
Social Security Disability Attorney Free Consultation for Social Security Disputes
Christina Rivenbark & Associates can provide the answers you need to your most pressing legal questions. We understand how frustrating it can be to have a Social Security Disability claim denied, especially when you and your family face financial uncertainty due to a severe injury or medical condition. If you are ready to discuss your claim with a Wilmington denied Social Security benefits lawyer, contact us today and schedule your free consultation.