You Need Serious Legal Representation For A Truck Accident in Wilmington, NC
If your recent accident involved an over-the-road semi, 18-wheeler, corporate delivery truck or any other commercial vehicle, you may be dealing with very serious, life-changing injuries or even grieving the wrongful death of a loved one. We know that car-truck collisions can be devastating, especially for the driver and passengers in the much smaller vehicle.
At Christina Rivenbark & Associates, we are here to lead the effort to help you get the money you need to recover as fully as possible. Beginning with a free case evaluation, we are prepared to leverage decades of experience in investigating and building your case. Equally important, you can depend on personal, caring attention and our entire legal team's focus on your well-being.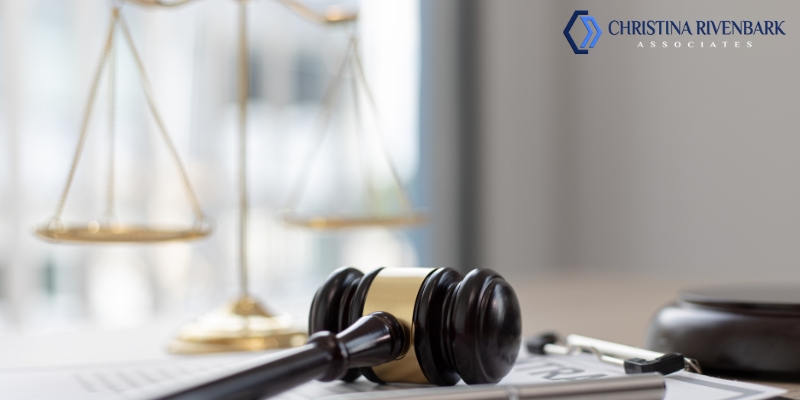 Why Should I Hire A Wilmington Truck Accident Lawyer?
You may think that you can handle your truck accident claim on your own, especially if the fault for the accident seems perfectly clear. However, many personal injury plaintiffs struggle with expensive medical bills, the inability to work, and property losses that create enormous financial strains for their families. Taking on legal fees may seem like it would make an already challenging situation even worse. The reality is that you would be doing yourself a significant disservice by refraining from securing legal representation for your truck accident claim.
If you attempt to handle your case by yourself, or if you think you can settle the issue with a simple insurance claim, you will be surprised to encounter several substantial challenges you will not know how to address on your own. Making mistakes with court filings or failing to provide key documentation can significantly delay the court's handling of your claim or even risk your recovery. Ultimately, hiring a truck accident lawyer in Wilmington will not only improve your chances of success with your claim but is also likely to generate much more compensation than you could secure on your own.
A Total Effort To Prove Liability And Win The Financial Recovery You Deserve
Truck accident causes can be challenging to unravel and prove, and insurers and trucking companies are likely to be very aggressive in trying to minimize the settlement you receive. It can be essential to have an experienced personal injury lawyer on your side, due to factors such as:
The need to prove liability conclusively and negotiate or litigate with multiple insurance companies and trucking companies.
The potential that violations of federal and state trucking regulations contributed to your accident — and that the trucker or company may actively conceal activity such as drug or alcohol use, too many hours on the road, maintenance issues with the truck, and more.
The fact that a very sizable recovery may be attainable and needed to help you deal with a brain injury, spinal cord injury or other injuries that require surgery, extended hospitalization, and long-term personal care.
Truck accidents are some of the most damaging vehicle accidents anyone can experience, and determining liability isn't always easy. More than one party can bear fault for a truck accident, and victims may not know the best way to navigate challenging cases like these. An experienced Wilmington truck accident lawyer can help you assess the complex details of your case and gather the evidence you need to prove the full extent of your damages.
Common Causes of Truck Accidents in NC
Truck accidents may happen for many reasons, some of which commonly cause accidents involving smaller passenger cars. When a truck driver's negligence or willful misconduct causes an accident, they may absorb sole liability for any resulting damages. However, their employer may face vicarious liability if an investigation determines they mishandled hiring practices, failed to conduct necessary background checks, or were otherwise negligent in any way that contributed to an accident.
Some of the most commonly reported causes of truck accidents in North Carolina include:
Distracted driving. Distraction is the leading cause of all vehicle accidents in the U.S. Just a few seconds of distracted driving can be enough to cause a catastrophic accident.
Speeding. Large trucks require more time and distance to slow down or stop, and speeding significantly reduces this window. As a result, accidents that happen at high speed are more likely to cause severe injuries and fatalities.
Faulty maintenance. Trucks have more demanding maintenance requirements than most other vehicles, and failure to perform truck maintenance correctly or adequately can easily result in accidents.
Driving under the influence of alcohol or drugs. Impaired drivers endanger themselves and everyone around them. Truck drivers who cope with the demands of their job duties by consuming drugs or alcohol can face severe criminal charges in addition to civil liability for damages they cause to others.
It may be challenging to determine the exact cause of your recent truck accident. This is another reason it is so important to have legal counsel you can trust if you have experienced any truck accident recently. Your Wilmington truck accident lawyer will help you gather the evidence you need to establish liability, guide you through your case proceedings, and hold the defendant or defendants responsible for your damages.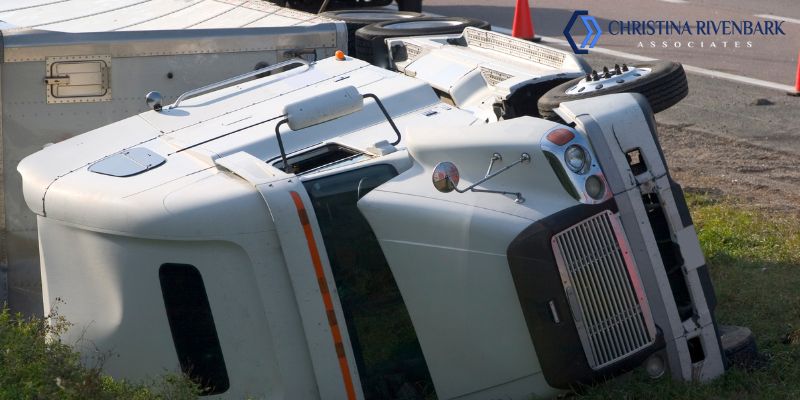 Damages In Truck Accident Claims
The personal injury laws of North Carolina enable plaintiffs to seek recovery from all damages caused by the defendants in their cases. This means you can secure compensation for economic losses like immediate and future medical expenses as well as lost income. If you develop a permanent disability from the accident, you have the right to seek compensation for lost future earning capacity and any ongoing medical care costs you are likely to incur.
You also have the right to seek non-economic damages to compensate for your pain and suffering. The amount you can claim depends on the severity of your injuries and the long-term medical complications they are likely to cause. A Wilmington truck accident attorney can help you calculate the full scope of damages you can claim in your lawsuit, and you may be surprised about the potential value of your total recovery.
FAQs About Wilmington, NC Truck Accident Law
How Long Does It Take To Settle A Semi-Truck Accident Case in Wilmington, NC?
Most truck accident cases are far more complex than standard motor vehicle accident cases. It can take several weeks or even months before the parties involved settle. When a truck accident case goes to litigation, this can take even longer to resolve. Your truck accident lawyer in Wilmington can provide you with a reasonable estimate of the timetable your case is likely to follow.
How Do I Find A Good Wilmington Truck Accident Lawyer?
Take time to evaluate a potential attorneys' professional record handling cases like yours, their availability to handle your claim proceedings, and their overall experience level. A consultation is a perfect opportunity for you to interview a potential lawyer and see if they are the right fit for your case. Ultimately, choose a Wilmington truck accident attorney who inspires you with confidence about your legal situation.
How Do Truck Accident Claims Work in Wilmington, NC?
A truck accident claim is a type of personal injury claim. While you may be able to secure some compensation for your losses through an insurance claim, you will likely need to file a civil claim against the at-fault driver to recover the remaining losses. Success with your personal injury claim requires identifying the party responsible for your accident and proving your damages resulted directly from their negligence or intentional misconduct.
Is It Worth Getting A Trucking Accident Lawyer?
You have a much better chance of not only winning your case but also securing maximum compensation for your damages when you have experienced legal counsel on your side. If you are concerned about the potential cost of legal fees, make sure you understand the attorney's billing policy before agreeing to their legal services. Most personal injury attorneys offer contingency fee billing, meaning no upfront legal costs, and you will only part with a percentage of your case award as your lawyer's fee once they win your case.
Statewide Representation For Trucking Accident Victims
We have fully staffed, full-service law offices in Wilmington, North Carolina. Our firm primarily serves clients in Southeastern North Carolina communities such as Jacksonville, Fayetteville, Greenville, Whiteville, Wallace, Burgaw, and Bolivia — but our attorneys are prepared to travel statewide to advocate for you after a serious or fatal car or truck accident.
For the legal counsel and care you need, please contact us online or call 910-251-8080.
Other Wilmington, NC Truck Accident Law Resources