Hampstead Social Security Disability Lawyer
The Social Security Administration (SSA) is responsible for disbursing various benefits to qualified recipients throughout the United States each year. Social Security Disability Insurance (SSDI), Supplemental Security Income (SSI), and Social Security retirement benefits all help millions of Americans make ends meet when they cannot work. Unfortunately, obtaining these vital benefits is often very challenging for claimants.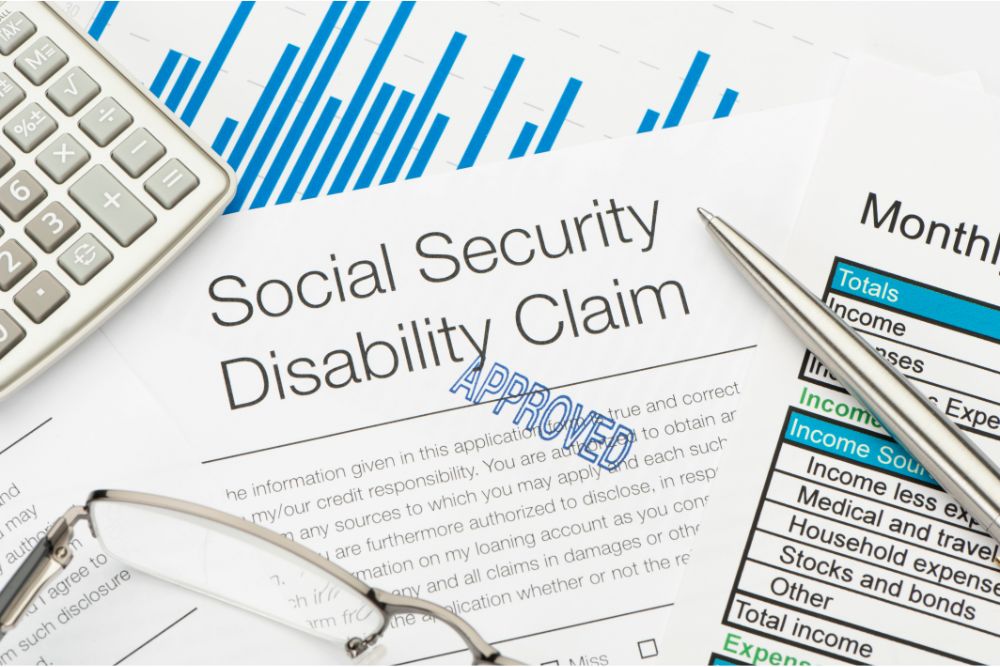 Helping Hampstead, NC, Clients With Social Security Disability Claims
SSDI can be an invaluable lifeline after sustaining an injury at work. North Carolina enforces robust workers' compensation laws that provide medical expense coverage and ongoing disability benefits when injured workers are left unable to work due to workplace injuries. However, workers' compensation only provides so much and only lasts so long. When you are left completely unable to work due to a qualifying medical condition, an experienced Hampstead SSDI attorney can help you maximize your benefits by assisting with your SSDI claim.
The attorneys at Christina Rivenbark & Associates comprise an experienced team of North Carolina attorneys providing compassionate and meticulous legal counsel to clients throughout the Hampstead area. We know the challenges you face as you start the SSDI claim process and can provide the ongoing support you need to maximize your chances of successfully obtaining your benefits.
How Does SSDI Work?
Only individuals who meet the SSA's definition of "disabled" qualify to receive SSDI in North Carolina. While every case involves unique variables, there are a few fundamental eligibility requirements that apply to every claimant:
The claimant has been unable to work or will be unable to work due to a medical condition expected to persist for at least one year or result in their death. The SSA provides a complete list of covered conditions, and claimants should expect to submit comprehensive medical records proving the nature of their condition, when and how they acquired it, and their prognosis from their attending physician.
The claimant's condition must not only prevent them from doing work they performed in the past but also prevent them from performing alternative work duties. Essentially, the claimant's disability must be serious enough to prevent them from working. A Disability Determination Service at the state level will evaluate a claimant's condition and review their medical records as the first step in the eligibility determination process.
The claimant must have accrued work credits with the SSA through previous work, such as automatic Social Security deductions from past paychecks. Claimants who file later in life often find they have accrued enough work credits for SSDI to continue until they qualify to transition to retirement benefits.
If you believe you qualify to file for SSDI in North Carolina, your case must pass through the North Carolina Disability Determination Service (NCDDS) agency. The agency will review your claim materials and investigate, reporting their findings to the SSA. At this point, the SSA may reject the claim for failing to meet applicable eligibility requirements, or it may request additional documentation. Many SSDI claims require months of communication between the claimant and SSA representatives. Therefore, legal counsel advising you throughout these proceedings is an invaluable asset, especially if your claim is denied.
Handling SSDI Claim Denials and Appeals
It is vital for anyone intending to file a claim for SSDI benefits to understand the high risk of rejection they face, even if they think they have prepared a very robust and well-supported claim. The SSA takes fraud very seriously and is very stringent in its disbursement of SSDI and other benefits, taking time to ensure every claim is legally valid. Unfortunately, this leads the SSA to reject many fair and legitimate claims for benefits on technical, procedural, or administrative grounds.
If you are struggling with a disabling condition and receive a rejection letter after filing a claim for SSDI benefits, this can be an incredibly disheartening situation you may not know how to address on your own. An experienced Hampstead SSDI attorney can help in this situation, guiding you through the appeals process to have your claim for benefits reconsidered.
Typically, the SSA provides a clear reason or list of reasons for rejecting a claim for SSDI benefits. Your attorney can review the SSA's determination and help you prepare an appeal. This is a lengthy and challenging process for some claimants, but others may be able to resolve their denials relatively easily with their attorneys' help. Your appeal will pass through an administrative judge's review process. You can present additional evidence, clarify errors, and testify on your own behalf as to why your claim deserves reconsideration.
What to Expect From Your Hampstead SSDI Attorney
It's natural to have many pressing legal questions when you must apply for SSDI benefits but do not know how to go about the process. Additionally, even if you complete every preliminary step correctly on your own, there is no guarantee that the SSA will approve your claim. Therefore, if you must appeal your denied claim, you will need an attorney's assistance to prepare accordingly and increase your chances of success with your appeal.
When you choose Christina Rivenbark & Associates to represent you in your efforts to secure the SSDI benefits you need, we will begin by carefully reviewing the medical records associated with your condition and determine whether your condition meets the SSA's eligibility criteria for SSDI benefits. If you have grounds for a claim, our team will then assist you in preparing your claim forms and compiling the supporting documentation you will need to submit to the SSA.
After submitting your claim, we will ensure the SSA handles it appropriately and that you are fully prepared to address any unexpected complications. If you must appeal a denied claim or reconcile SSDI benefits with other benefits you receive, your attorney will be an invaluable asset for ensuring you retain maximum eligibility for benefits for as long as possible. Ultimately, you are more likely to succeed with your initial claim for SSDI benefits with an attorney's help and more likely to secure the best possible benefits arrangement you can get under North Carolina and federal law.
FAQs About Hampstead, NC Social Security Disability Law
How Do I Know If I'm Qualified for SSDI?
If you intend to file for any benefits through the SSA, it is essential to understand that the agency is extremely rigid regarding qualifications for benefits. Many claims for SSDI and other Social Security Disability benefits programs are denied because claimants mistakenly believe they meet the eligibility criteria. If you are unsure whether you are qualified to file a claim, speak with a Hampstead SSDI attorney as soon as possible.
Does Everyone Get Turned Down the First Time for Disability Benefits?
The SSA is notorious for denying initial claims for SSDI and other benefits on technical or procedural grounds. The majority of all claims filed each year are rejected, and many claimants must work with experienced attorneys to resolve various issues with their claims before refiling. The SSA can take several attempts to consider a claim, but an initial claim can succeed if it is filed correctly with all supporting documentation. Hiring legal counsel to assist you significantly improves your chances of success the first time.
How Far Does SSDI Back Pay?
It's common for SSDI claimants to file their claims and face several months of correspondence with the SSA before they receive their benefits. Once they are proven eligible for SSDI, their eligibility begins when they first experience an inability to work from a covered condition. If the claimant technically qualifies before filing their claim, the SSA can potentially award up to 12 months' worth of owed benefits payments as a lump sum after approving the claim.
Does North Carolina Provide State-Level Disability Benefits?
North Carolina does not pay state-level disability benefits. However, the state operates the NCDDS, which will play a crucial role in your claim for SSDI benefits. In addition, anyone who qualifies for SSI in North Carolina may receive additional state-county special assistance. If you're unsure whether you qualify, it is important to speak with an attorney as soon as possible.
Is It Worth Hiring a Hampstead SSDI Attorney?
Navigating the claim process for any Social Security benefits is very challenging. Many claimants who attempt this process alone face unexpected difficulties they cannot address without legal counsel. Hiring the right attorney to help you with your claim significantly improves your chances of success with the claim. In addition, should any unexpected complications arise with your SSDI claim, you will have legal counsel readily available to address them on your behalf.
The skilled attorneys at Christina Rivenbark & Associates have the resources and experience you need to approach the SSDI claim process with greater confidence. We know how daunting it can be to face any government benefits program's claim demands, and our team can guide you through this process as efficiently as possible. To start exploring your legal options for obtaining benefits, contact us today and schedule a consultation with a Hampstead SSDI attorney you can trust with your claim.