Shallotte Workers' Compensation Attorney
The workers' compensation laws of North Carolina aim to ensure every worker has access to the benefits they need after sustaining injuries at work. Covered injuries can qualify a claimant to receive medical expense coverage and ongoing disability benefits while unable to work. In addition, some claimants can qualify for large lump-sum settlements or extended partial disability benefits based on individual needs and the severity of their injuries.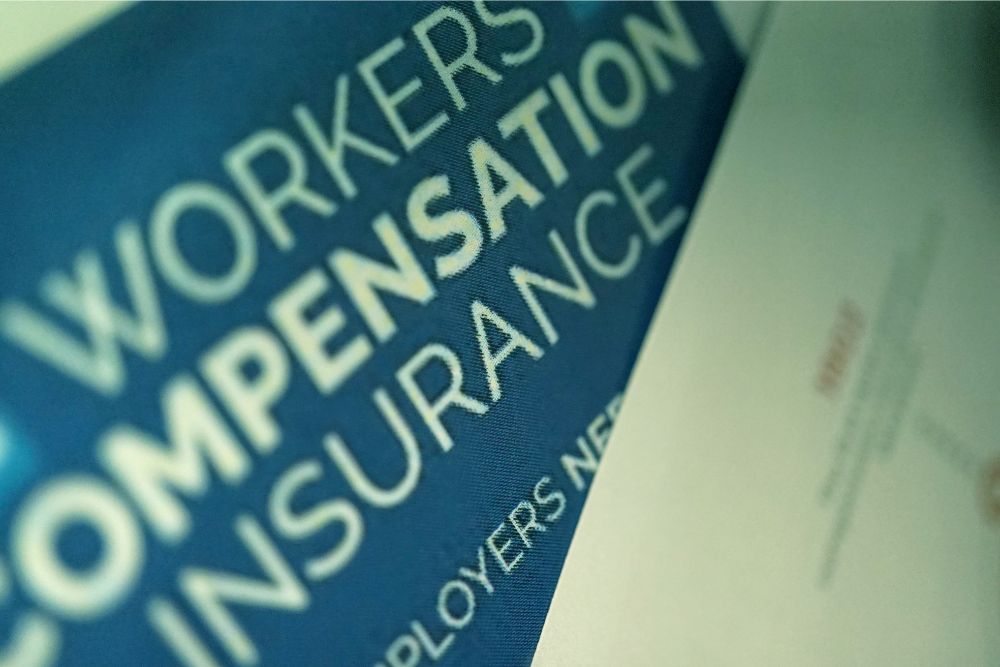 Legal Counsel for Shallotte, NC, Workers' Compensation Claims
The workers' compensation claim process may seem straightforward, but any claimant can experience a wide range of complications with their recovery efforts. Even when an employer has appropriate insurance coverage and their employer is helpful with their claim, dealing with insurance companies is rarely easy. It's also possible for an injured worker's total damages to exceed what insurance can provide. If another party bears direct liability for causing their injury, they could file a third-party personal injury suit to fully recover their losses.
Christina Rivenbark & Associates can help an injured worker explore the full scope of their recovery options after a workplace injury. Some workers in this position face problems with their workers' compensation claims, and others encounter direct interference and retaliation from their employers. Others face disputes with insurance companies or must pursue complex personal injury suits to maximize their recoveries. No matter what your case is, our team can help you secure the benefits and compensation you need to recover.
Benefits Available Through Workers' Compensation
North Carolina requires almost every employer in the state to have workers' compensation insurance. This insurance works like any other type of policy; the amount the policyholder pays in their premiums to maintain coverage hinges on the scope of coverage sought and their perceived level of risk from the insurer. When a covered injury occurs, the injured worker can usually expect compensation for their medical expenses and ongoing disability benefits while recovering.
In North Carolina, an injured worker can typically expect their employer's workers' compensation insurance carrier to cover all their medical treatment costs. Regarding disability benefits for lost income, they are usually paid temporarily until the claimant can return to work. However, injured workers who suffered devastating injuries resulting in permanent damage may qualify for extended benefits, or an insurance company may offer a lump-sum "clincher" settlement to avoid the need for an ongoing benefits arrangement.
You may also claim workers' compensation benefits if you are partially able to work after your injury but cannot perform your previous work duties and cannot earn as much income. Ongoing partial disability benefits can potentially bridge the gap between what you earned before your injury and what you can earn following your recovery. To maximize your recovery from a workplace injury, you must consult a Shallotte workers' compensation attorney as soon as possible.
Further Recovery After Workers' Compensation
If any party outside your work caused your injury, you would be able to file a third-party personal injury claim to seek compensation for outstanding damages that workers' compensation won't cover. Again, a Shallotte workers' compensation attorney will be invaluable in these efforts. In addition, you can seek compensation for any lost income that workers' compensation does not cover, any property losses the defendant caused, and compensation for the pain and suffering you experienced.
The workers' compensation laws of North Carolina usually prevent injured employees from pursuing employers for injuries received at the workplace. However, this rule does not apply if the employer does not have insurance as required by state law or if they intentionally caused the employee's injury. Ultimately, any workplace injury can raise many difficult questions, and legal counsel you can trust is invaluable in this situation.
Shallotte, NC Workers Compensation Law FAQs
How Long Does It Take to Get a Workers' Comp Settlement Check in NC?
When a workers' compensation claim is fully in order, the claimant has met all filing requirements and deadlines, and their employer fulfills their legal obligations, the injured worker can receive a benefits determination in a matter of days to a few weeks. When disputes arise, resolving them may take several weeks or more. Your attorney can estimate the most likely timeline for your recovery efforts.
How Long Do You Have to File for Workers' Compensation Claims After a Workplace Injury?
Time is a critical consideration after any workplace injury. You should report the incident immediately to your supervisor and start working on your claim. Any delays could cause the insurance company to doubt your claim's legitimacy and extend the time you must wait to receive your benefits. Consulting an experienced Shallotte workers' compensation attorney as soon as possible after your injury is one of the best ways to start your recovery efforts as efficiently as possible.
What Are the Most Common Workplace Injuries in North Carolina?
While some industries like construction and manufacturing are inherently more dangerous than many other jobs, injuries are possible in every North Carolina workplace. Some of the most commonly reported workplace injuries that lead to workers' compensation claims in the Shallotte, NC, area include falls, injuries from electrical hazards, vehicle-related injuries, and illness from exposure to harmful substances.
Do I Really Need to Hire a Shallotte Workers' Compensation Attorney?
It is possible to file a workers' compensation claim independently, but you are far more likely to reach acceptable results with an attorney's help. Additionally, if you must pursue further legal recourse after exhausting recovery options available through insurance, your attorney's help will be invaluable for building your civil claim. Hiring an attorney increases your chances of securing a recovery and is likely to yield a much better recovery than you could have obtained on your own.
Christina Rivenbark & Associates regularly assists Shallotte, NC, area clients with complex workers' compensation claims and third-party personal injury claims. We know the uncertainty and distress that can follow a workplace injury in the face of medical bills and the inability to work. Contact us today to schedule a consultation with a Shallotte workers' compensation attorney you can trust to confidently guide you through your proceedings.