Southport Car Accident Attorney
Car accidents are a leading cause of accidental injuries and fatalities every year in North Carolina. These incidents occur for many reasons, and all drivers must know their rights and responsibilities when legally resolving accidents caused by other drivers. All licensed drivers in Southport and throughout the state are legally obligated to carry auto insurance, and an at-fault driver faces liability for the damage their actions cause to others. Unfortunately, the recovery process after a car accident in Southport, NC can be very challenging, and the average person is unlikely to reach the best results unassisted.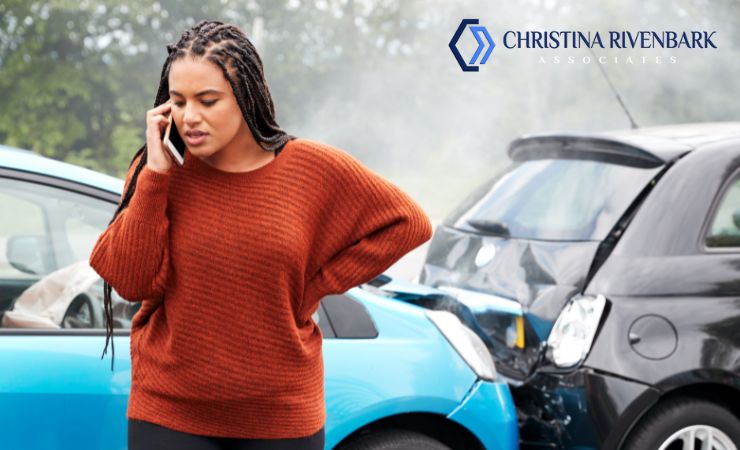 Experienced Legal Representation for Southport Car Accident Claims
An experienced Southport car accident attorney is the ideal asset in this situation. When you have legal counsel you can trust to handle your car accident case, you will have a responsive legal advocate ready to address your concerns and answer any questions that arise throughout your recovery efforts. Christina Rivenbark & Associates can provide the legal representation you need to navigate your recovery process with confidence and peace of mind.
Benefits of Hiring a Southport Car Accident Attorney
It's technically possible to handle your car accident recovery without legal counsel, but unless you only experienced minor cosmetic damage to your vehicle, it is unlikely for you to reach the same level of results that an experienced attorney could secure on your behalf. Hiring reliable legal counsel will make every aspect of your recovery process easier to manage and more likely to generate the positive outcome you hope to see.
Recovery from any car accident typically entails an auto insurance claim against the at-fault driver followed by a personal injury claim. Instead of trying to manage these complex issues while handling your medical recovery and household obligations, you can have an experienced legal team fight on your behalf for the compensation you need to recover as fully as the law allows. When you choose Christina Rivenbark & Associates to represent you, our goals are to streamline your recovery process as much as possible and secure the greatest amount of compensation through every avenue of recovery available to you.
Common Causes of Car Accidents and Proving Fault
It's possible for a car accident to happen in various ways, and if you believe another driver is responsible for your recent crash, you must be prepared to prove their fault to hold them accountable for your damages. Some of the most commonly reported causes of car accidents in Southport that can generate complex legal proceedings include:
Inattentive driving. Using a cell phone behind the wheel and other forms of distracted driving are the leading causes of car accidents throughout the United States each year. Your Southport car accident attorney can help you prove liability for your accident in various ways, such as securing the other driver's cell phone records or obtaining traffic camera footage that shows they were not paying attention when they caused your accident.
Driving under the influence of alcohol or drugs. This is illegal in every state, and North Carolina enforces harsh penalties for intoxicated drivers. When a drunk or drugged driver hits another driver, they not only face criminal prosecution for driving under the influence but also increased penalties for injuring the victim.
Speeding. Any form of speeding puts the speeding driver and all other drivers around them at risk. When a driver exceeds the speed limit, they can significantly reduce the time and distance they will have to avoid a crash if traffic patterns change suddenly. Speeding is a leading contributing factor to the number of fatal accidents throughout the country each year.
Moving violations, like running red lights, performing illegal turns, and failing to navigate intersections correctly.
Accidents can happen in many other ways as well, but regardless of the exact cause, if another driver is directly responsible for your recent accident, you have the right to seek accountability and compensation for your losses.
Recovering From a Car Accident Through Auto Insurance
State law requires all drivers to have auto insurance that meets the minimum coverage requirements for bodily injury liability and property damage liability. However, not all drivers meet this obligation, and some have auto insurance policies that offer the bare minimum of coverage. While this could be enough to repay another driver for a very minor accident, many car accidents result in traumatic injuries and extensive economic losses that can't be recovered through insurance alone.
Your Southport car accident attorney can significantly reduce the time required to recover a suitable insurance settlement. When you have an attorney draft your demand letter to the other driver's insurance carrier, the claim adjuster assigned to your case will be far less likely to attempt any bad-faith handling of your claim. In addition, after exhausting your recovery options through insurance, your legal team can help you determine whether further legal recourse is necessary for the fullest recovery possible under state law.
What to Expect in a Southport Personal Injury Claim
If the driver who hit you does not have sufficient insurance coverage to fully compensate for your damages, you have the right to start a personal injury claim against them to recover your outstanding losses. The total amount of compensation you can claim hinges on the scope of your damages. State law permits the plaintiff in a personal injury case to seek full repayment of all the defendant's economic losses along with pain and suffering compensation.
Economic damages in most personal injury cases filed in Southport include medical expenses, lost income, and property damage. It's important to remember that you have the right to claim immediate and long-term damages resulting from the defendant's behavior. For example, if you suffered a severe injury, you could claim not only the cost of all the immediate medical care you required after the accident but also the anticipated future medical care you are likely to require for rehabilitation. Similarly, if the accident has impaired your ability to work, you can seek recompense for both lost income and lost future earning capacity if you cannot return to your job.
Pain and suffering are more challenging to calculate, but the state does not limit this aspect of a plaintiff's recovery in a car accident claim. Your Southport car accident attorney will help you determine an appropriate amount to seek from the at-fault driver based on the severity of the damages they caused and the scope of long-term or permanent effects you face because of it.
FAQs About Southport, NC Car Accident law
How Much Do Attorneys' Fees Cost for a Southport Car Accident Attorney?
Most personal injury attorneys understand that the average person does not have the financial flexibility to afford expensive legal fees out of pocket, especially after sustaining heavy losses in an accident someone else caused. The attorneys at Christina Rivenbark & Associates accept car accident claims on a contingency fee basis, so there are no upfront or ongoing fees for our clients. In addition, if we win your case, we take a portion of your case award as our fee, and you pay nothing if we are unable to secure a settlement on your behalf.
Can an Attorney Help Me Recover More Compensation After a Car Accident?
You may be able to discern immediately recognizable losses from a car accident, such as your vehicle repair costs and medical bills. However, calculating the long-term economic impact can be far more challenging. An experienced Southport car accident attorney can help their client accurately assess the full scope of economic damages they are legally allowed to claim from the at-fault driver. In addition, they may be able to uncover avenues of compensation that you would have overlooked if you had tried to manage your recovery efforts entirely on your own.
Will the Driver Who Hit Me Go to Jail?
It is possible for an at-fault driver to face jail time for causing a car accident. Specifically, if they caused the accident through an act of willful misconduct, the state could open a criminal case against them. Driving under the influence of alcohol or drugs is the most common reason for a driver to face prosecution for causing an accident. Your attorney can advise as to whether you should expect the at-fault driver's behavior and criminal charges to influence your civil claim.
How Long Does It Take to Receive an Auto Insurance Settlement?
If your claim is straightforward and you have the right attorney helping you, it may only take a few weeks to obtain a settlement check from the at-fault driver's insurance company. However, insurance carriers tend to look for all the reasons they can find to reduce claim payouts or deny claims. Therefore, having an experienced attorney assist you with the insurance claim process can significantly streamline the claim process and shorten the time it takes you to obtain your settlement.
Is It Worth Hiring a Southport Car Accident Attorney?
Hiring an experienced legal team to help you recover from a car accident can significantly improve the quality of your overall recovery. Even after considering the cost of hiring them, their ability to identify all the avenues of compensation available to you can mean a significant difference in the outcome of your recovery efforts and yield far more compensation than you initially expected.
The attorneys at Christina Rivenbark & Associates have years of experience guiding our clients in Southport and surrounding communities through some of the most challenging car accident cases. We know how to identify every channel of recovery available to you and how to streamline your recovery process after a serious accident. If you are ready to discuss your options for legal recourse after a car accident another driver caused, contact us today to schedule your consultation with a Southport car accident attorney you can trust with your recovery.