Southport Tourist Injury Attorney
Southport is a busy area of North Carolina, and personal injuries can occur at any time with little to no warning. While most personal injury claims filed in Southport pertain to plaintiffs who live and work in the area, tourists can also sustain personal injuries in various ways. If you are visiting the Southport area for any reason and suffer a physical injury and/or economic losses due to the actions of another party, this can form the basis of a personal injury claim.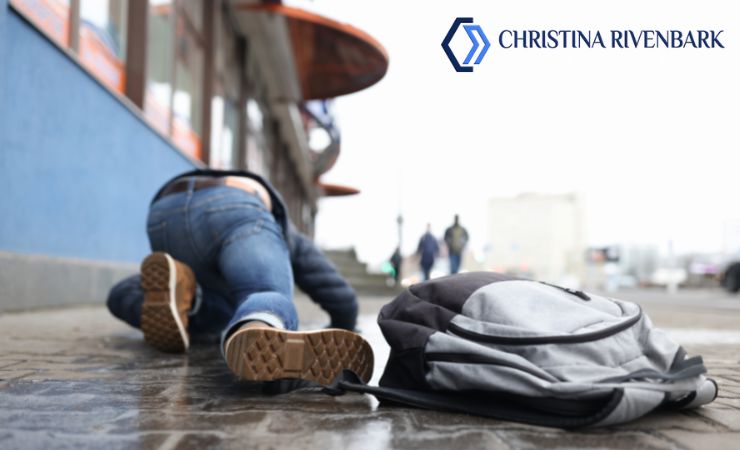 Southport Attorney Representing Injured Tourists' Personal Injury Cases
Unfortunately, many injured tourists are not able to remain in the area for the full duration of the case proceedings their injuries generate. Some personal injury claims can be resolved within a few weeks, while others can involve months of protracted litigation. Whatever your case may entail, you need a reliable legal advocate familiar with the state's personal injury statutes.
The attorneys at Christina Rivenbark & Associates have the experience you need on your side when you must handle your claim remotely. Our firm has helped many past clients recover substantial case awards for their personal injuries, and we are committed to enhancing our clients' recoveries as much as state law allows.
Common Types of Tourist Injuries in Southport
Tourist injury claims filed in Southport are generally similar to the most common types of personal injury claims filed by state residents:
Car accidents can lead to complex insurance claim disputes as well as civil court proceedings. Our team can assist you in determining the best way to approach your recovery from a car accident, including managing an insurance claim while you are back in your home state.
Premises liability claims may implicate property owners and other defendants as liable for a victim's damages.
Dog bite cases fall under the state's strict liability rule, meaning the dog's owner is fully responsible for the harm their pet does to others.
Injuries from intentional misconduct, such as driving under the influence, reckless driving, or interpersonal violence. These incidents may generate criminal court proceedings along with your civil suit.
This is not an exhaustive list of all the ways a tourist in the Southport area may suffer a personal injury, and their case is likely to unfold very similarly to any such case filed by a state resident. However, they face the added complication of filing their case remotely. Therefore, when you must leave the state before finalizing your claim, a Southport tourist injury attorney is the ideal asset to have on your side.
If you live outside of the state, but your injury occurred within the state, your case will unfold according to North Carolina law. The state allows the plaintiff in a personal injury suit to seek full compensation for the economic losses they suffered due to the defendant's actions, which are likely to include property damage, lost income, and medical expenses. The plaintiff can claim compensation for immediate losses as well as those they face in the future that have not yet been realized. Additionally, the plaintiff can seek pain and suffering compensation that reflects the severity of the physical injuries they suffered and the scope of future complications they face from the incident.
FAQs About Southport,NC Tourist Injury law
How Much Does It Cost to Hire a Southport Tourist Injury Attorney?
When you live out of state but must file a personal injury claim in North Carolina, it is essential to have legal representation from an attorney experienced with the state's civil statutes. The attorneys at Christina Rivenbark & Associates make our legal counsel accessible to those who need it most by offering contingency fee billing. You pay no ongoing legal fees for our counsel and only pay a fee once we win your case. Your contingency fee is a portion of the final award, so there are no unwelcome surprises at the resolution of your case regarding the cost of our counsel.
How Long Do I Have to File a Claim for Personal Injury for a Tourism Injury?
If you were visiting the state for business or pleasure and suffered any personal injury, you must file your civil suit against the party responsible under the state's personal injury laws. The statute of limitations or time limit for filing your claim is three years after the date the injury occurred. If you cannot stay in the area after your injury and must return home, Christina Rivenbark & Associates can ensure your claim meets all procedural requirements set forth by the personal injury laws of the state.
How Much Is My Tourist Injury Claim Worth?
North Carolina law allows the plaintiff in a personal injury case to seek complete repayment of all the economic losses they suffered, along with suitable pain and suffering compensation. There is no limit on economic damages in a personal injury claim, and the defendant is liable for the full scope of immediate and future economic damages they caused you to suffer. When it comes to pain and suffering, your Southport tourist injury attorney can help you determine a suitable figure based on the severity of your injury.
What Happens If I Was Injured in a Private Business in Southport?
Many tourists injured in Southport experience their injuries inside private businesses, from office buildings to retail stores. If this applies in your case, your claim will fall under the purview of premises liability law. You must prove the property owner failed to maintain a reasonably safe premises in some way to hold them accountable for your damages.
The attorneys at Christina Rivenbark & Associates have years of experience representing clients from within the state in their personal injury cases, but we have also helped many out-of-state clients with their civil suits. We know how frustrating it can be to face a legal case in one state when you live in another, but we have the tools and experience necessary to streamline your case proceedings and maximize your compensation even when we must represent you from a distance. Contact our team today to schedule your consultation with a Southport tourist injury attorney and find out more about the legal services we offer to out-of-state clients.