Topsail Island DUI Attorney
Driving under the influence (DUI) of alcohol or drugs in North Carolina is a serious offense, and state attorneys prosecute these offenses very aggressively. A DUI conviction can not only lead to severe penalties handed down by the judge overseeing the case but also a wide range of additional effects that may not all be immediately apparent. If you or a loved one was recently charged with DUI, a Topsail Island DUI defense attorney can help you formulate the most effective defense and hopefully mitigate your penalty.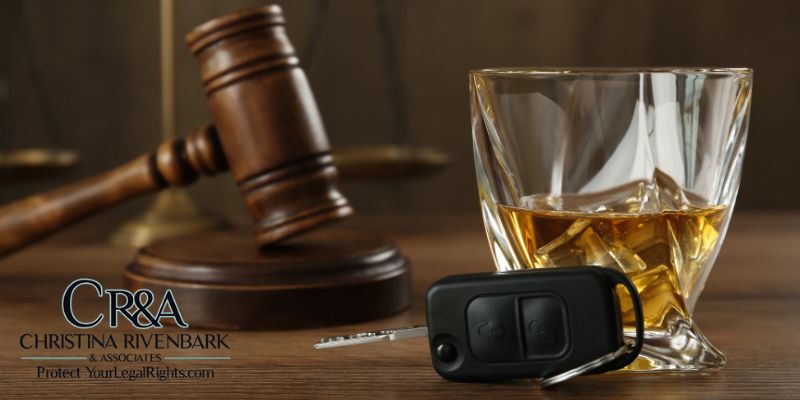 Experienced Defense Counsel for Topsail Island DUI Cases
Christina Rivenbark & Associates can assist our clients in fighting DUI convictions in the Topsail Island area. We have years of experience handling a wide range of criminal defense cases and take the time to learn as much as possible about each client's unique situation. Once you secure our firm's representation, we will immediately get to work examining the details of your arrest and assist you in uncovering every available avenue of defense in your case.
Understanding DUI Laws
North Carolina, like other US states, uses a blood-alcohol concentration (BAC) system of measurement to decide if a driver is operating their vehicle compromised by alcohol. It is illegal for anyone to drive with a BAC over .08%, and the legal limit for commercial vehicle drivers is .04%. In addition, there is a policy of zero tolerance for drivers less than 21, so any BAC percentage will lead to a DUI charge for the underage driver. When it comes to operating a vehicle under the influence of drugs, police rely on chemical testing after arrest to prove the driver's level of intoxication and which substance or substances they have in their system.
A DUI offense could qualify as a misdemeanor or a felony under North Carolina law, and the state issues varying penalties based on the severity of an offense. Aggravating factors are details of a DUI case that incline the court toward issuing a harsher penalty for the defendant. These include causing an accident while under the influence, causing great bodily harm to another person, causing the death of another person, or driving under the influence with a minor in the vehicle. Enhanced penalties also apply if a driver is charged with DUI while on probation for a prior DUI conviction.
What to Expect From Your Topsail Island DUI Defense Attorney
The right attorney can help you determine the best available defenses in your situation, potentially revealing details that benefit your case that you would have overlooked on your own. When you hire Christina Rivenbark & Associates to represent you as your defense counsel, we will immediately review the arrest report from the police
If your case proceeds to trial, we will help you through every stage of your proceedings and do everything we can to minimize your penalty. The standard penalties for DUI conviction typically include fines, jail time, and a suspension of the defendant's driver's license, and these penalties can increase significantly in certain situations. Your defense counsel will help you seek any grounds for case dismissal available to you, and if this is not an option, you can rely on them to guide you through sentencing and potentially argue in favor of diversionary or alternative sentencing.
FAQs About Topsail Island, NC DUI Law
How Can a DUI Be Dismissed in North Carolina?
Your Topsail Island DUI defense attorney can help you determine the best options available to you for having your DUI charge dismissed. A few examples of possible justifications for a DUI charge's dismissal include lack of reasonable cause, chain of custody issues with the evidence in question, constitutional or civil rights violations, or other due process violations committed by the arresting officer. If any such factors are present in your case, your attorney will help you capitalize on them in your defense.
How Much Does It Cost to Hire a Topsail Island DUI Defense Attorney?
Most criminal defense attorneys charge clients by the hour, so the longer they spend working on a case, the more it costs the client in attorneys' fees. It is difficult to predict how long it will take for any DUI case to conclude, so it is best to invest in the services of an experienced Topsail Island DUI defense attorney with a solid professional record of successful cases behind them. Always verify the details of a potential attorney's billing policy before agreeing to their representation.
Will I Go to Jail for a First-Time DUI?
Jail time is a possible penalty for any DUI offense. State law uses a sliding scale to determine the appropriate punishment for a DUI conviction based on the aggravating factors present in the case. If you are arrested for a first-time DUI, and no aggravating factors are present, the judge may waive jail time in lieu of an alternate penalty, such as mandatory drug and alcohol abuse treatment or extended probation. However, the more aggravating factors are present in your case, the less likely you are to avoid jail time to some extent if you are convicted.
Do I Really Need to Hire a Topsail Island DUI Defense Attorney?
The Sixth Amendment of the US Constitution guarantees the right to legal counsel to every American citizen, regardless of whether they are able and/or willing to pay for it. If you cannot afford to hire a private defense attorney or you do not wish to incur private attorneys' fees, a public defender can represent you free of charge. However, if you are able to hire a private defense attorney, they can likely offer a much higher level of personalized attention than you could expect from a public defender.
The attorneys at Christina Rivenbark & Associates provide client-focused defense counsel in every DUI case our firm accepts. You can expect responsive communication with our team and aggressive defense of your rights through every stage of your DUI case in Topsail Island. Our goal is to have your charges dismissed if possible, but if this isn't an option, we will do everything in our power to mitigate your penalties. Contact our team and set up your consultation with a Topsail Island DUI defense attorney you can trust with your case.