Topsail Island Vacation Accident attorney
Many people visit Topsail Island every year, and while most are able to enjoy their visits without any problems, others are not so fortunate and suffer severe injuries unexpectedly. Any personal injury can be incredibly disruptive to the victim's life and the lives of their loved ones, and it can be especially frustrating and distressing for an individual to suffer an unexpected injury while visiting from outside the state.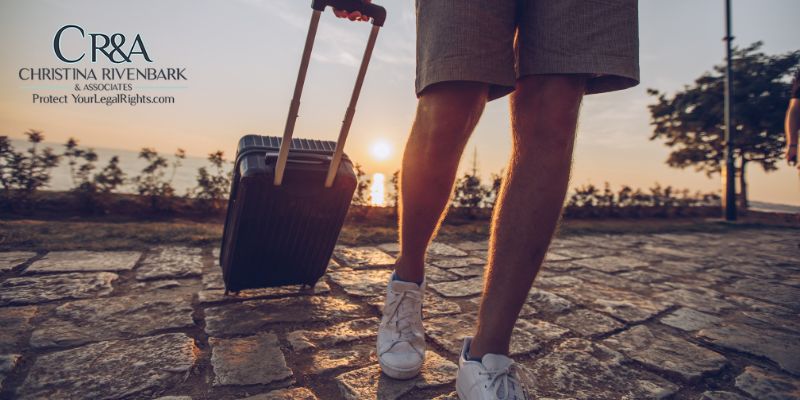 Reliable Legal Counsel for Vacation Injury Clients in Topsail Island
If you or a family member recently visited the Topsail Island area and sustained any type of personal injury due to the actions of another party, you will need to pursue legal action inside North Carolina. Whenever a personal injury happens, and the victim intends to pursue legal recourse, the plaintiff must file their civil suit in the state in which their injury occurred. However, if this applies to your situation but you cannot remain in the area while your case unfolds, you will need a Topsail Island vacation accident attorney to manage your case remotely on your behalf.
Christina Rivenbark & Associates offers comprehensive and responsive legal representation to victims of personal injuries in the Topsail Island area, including those injured on vacation or while traveling for business. No matter how your injury occurred, we can provide the ongoing support you need to approach your case with confidence and have the technology necessary to coordinate with you remotely as your proceedings unfold.
What to Expect From Your Topsail Island Vacation Accident Attorney
When you choose our firm to represent you while you are outside the state, our team can handle all of your claim filings on your behalf and keep you updated on the progress of your case. Before you can secure any compensation for your damages, you will need to show proof of how those damages occurred and identify the party or parties responsible for your personal injury.
Our team can provide robust legal counsel for motor vehicle accident claims, premises liability suits against Topsail Island property owners, dog bite claims, and more. Regardless of how you were injured during your stay in the area, your Topsail Island vacation accident attorney will help you gather the evidence needed to substantiate your case.
Once you have determined the fault for your vacation accident, your legal team will guide you through the settlement negotiation process, remotely if necessary. In addition, our firm can use video conferencing tools and other methods to keep you fully engaged with your case even when you cannot remain in the area for the duration of your settlement negotiations.
FAQs About Topsail Island, NC Vacation Accident Law
What Is the Personal Injury Statute of Limitations in North Carolina?
The time limit you face when it comes to filing a particular type of legal action is the statute of limitations. If you believe you have the right to file a personal injury claim against any other party, you have three years from the date of the injury in question to file your case. This might seem like more than enough time, but moving quickly to file your claim as soon as possible with the help of an attorney always yields the best results.
Is It Worth Filing a Personal Injury Claim in North Carolina if I Live Out of State?
If you suffer a personal injury while traveling outside of your home state, you must file your personal injury claim in the state in which the injury occurred. While it may seem difficult to manage your case from home, working with a Topsail Island vacation accident attorney means you will have a dedicated legal advocate readily available to handle all of your legal proceedings on your behalf.
How Do You Negotiate a Larger Personal Injury Settlement?
State law permits the plaintiff of a personal injury claim to hold the defendant accountable for any and all economic losses they caused the plaintiff to suffer, including long-term losses that have not yet materialized. For example, the plaintiff can claim medical expenses, including long-term ongoing treatment costs, and they can also claim lost income and lost future earning potential. When it comes to pain and suffering, there is no limit on this aspect of recovery, and hiring an experienced Topsail Island vacation injury attorney offers the best chance of maximizing this aspect of your case award.
How Much Does It Cost to Hire a Topsail Island Vacation Accident Attorney?
The attorneys at Christina Rivenbark & Associates accept personal injury clients, including those who live outside the state, on a contingency fee basis. With this billing arrangement, our client does not pay any upfront or ongoing legal fees, and they are only responsible for a legal fee once we win their case. Their fee is a percentage of their final case award, and they owe nothing if we are unable to secure compensation on their behalf. Therefore, there is no risk to having our firm represent your civil suit, even if you live outside of the state and need our team to represent you remotely.
How Long Will It Take to Resolve My Personal Injury Claim?
The time required to complete your personal injury case depends on whether the defendant accepts liability for your damages and the overall complexity of the case. Most personal injury claims end in private settlement negotiations, and a Topsail Island vacation accident attorney can negotiate on your behalf remotely to secure a settlement. However, if your case must be resolved through litigation, it could take much longer and require remote video conferencing to complete.
Ultimately, if you are injured in any way while visiting North Carolina for business or pleasure, you must file a personal injury claim in the state in which your injury occurred. A Topsail Island personal injury attorney can provide compassionate and responsive legal representation remotely if you are unable to remain in the area for the duration of your proceedings. If you are ready to learn how our firm can provide the legal counsel you need in this challenging situation, contact us today and schedule a consultation with our team.