Whiteville Workers Compensation Attorney
North Carolina is generally an excellent state to work in. With a booming economy, including the agriculture and finance industries, there are many opportunities to make a solid living and have a strong career that can last for decades. When North Carolinians come to work, they expect to give their all, but they also expect their employer to protect their safety and well-being. Unfortunately, sometimes, this is not always the case, which can lead to work-related injuries.
If you have been injured working on the job in Whiteville, NC, then a workers' compensation attorney from Christina Rivenbark & Associates can help you with your case. Whether you have questions about short- and long-term disability or need assistance filing your workers' compensation claim, a knowledgeable and experienced workers' compensation lawyer can help you work toward getting the benefits you deserve.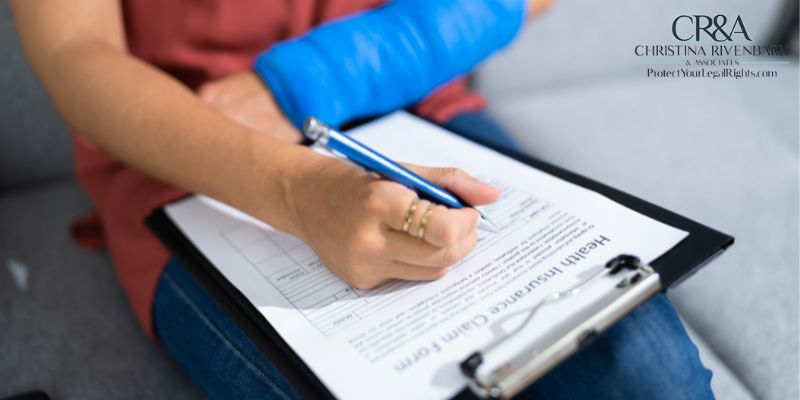 What Is Workers' Compensation?
Workers' compensation, otherwise known as workers' comp, is a system in North Carolina and the United States that was designed to protect workers who have faced injury or illness as a result of their job. All North Carolina employers are required to carry workers' compensation insurance for their employees in the case that an accident happens or work conditions lead to an injury or illness that can keep them out of work.
Regardless of whether or not the employee was at fault for their injury or illness, they are entitled to get workers' compensation, albeit with some exceptions. For example, if the employee was inebriated or using drugs when the injury or illness was caused, or if they were committing severe crimes, then they might not be entitled to workers' compensation.
What Does Workers' Compensation Cover in Whiteville, NC?
Workers' compensation can cover a myriad of expenses. First and foremost, it can usually cover up to $20,000 in medical expenses before a positive or negative decision has been made regarding the workers' compensation claim. Afterward, a settlement can be reached that will cover other medical expenses, such as rehabilitation, hospital bills, tests, imaging, and prescriptions. Additionally, wages of up to two-thirds of the amount that the employee was making before the occurrence of the injury or illness can be paid out.
Workers' compensation can also cover any expenses that are associated with getting medical treatment, such as transportation to and from appointments. In addition, if your injury is severe and leads to a long-term disability that hinders you from working in the same field, then workers' compensation insurance can cover vocational training so that you can learn skills to work in another kind of job. For example, if you were working as a car mechanic, but you lost many fingers and can no longer work with the appropriate tools, then you can learn computer skills to work in an administrative position in an office.
FAQs About Whiteville, NC Workers Compensation Lawyer
How Can I Submit a Workers' Compensation Claim in NC?
If you have been injured or suffered an illness as part of a job-related activity, then you will need to let your employer know about the incident as soon as you know about it. You will need to share details with your employer about the incident or the time you realized that you were ill and keep evidence, such as photos and witness contact information, to back your case. Your employer will have one working day to get the appropriate paperwork to you, which you will fill out and give back to them. Your employer will then submit everything to their workers' compensation insurance company, initiating the claims process.
How Will I Know When I Need to Hire a Workers' Compensation Lawyer?
It can be difficult to know exactly when you should hire a workers' compensation lawyer, but as a general rule, if you have gotten sick or injured due to job-related activities and your situation is unclear or precarious, such a lawyer can help advise you. For example, if your claim gets denied and you want to fight the decision, your injury is particularly severe, or you are being punished by your employer for filing a workers' comp claim, you should seek legal representation.
How Much of My Workers' Comp Benefits Will My Lawyer Be Entitled to?
In the state of North Carolina, the amount of your workers' comp money that lawyers can get as payment for their services is governed according to state law. This means that you will not have to make an initial payment for the lawyer's services, but in the case that you win, they will be entitled to a percentage of your benefits. This is typically around 25%, but it should be discussed with your lawyer upfront so that you are aware of the conditions and details of payment in exchange for their services.
Does an NC Workers' Compensation Case Usually Take a Long Time?
Whether a North Carolina workers' compensation case will take a long time depends on how severe your case is, whether it is being disputed by you or the insurance company, and any other details involved. Usually, an insurance company has up to 90 days to make a decision from the time your employer submits the claim process, but because this can be extended by disputes and negotiations both in and out of court, the process can be dragged out for longer than a year in some cases.
What Is the Most Money That Someone Has Ever Gotten from a Workers' Compensation Settlement in North Carolina?
While it is impossible to access public information about workers' compensation settlements in North Carolina, it is known that it is possible to have a settlement amount of over one million dollars. To make up for lost wages, workers' compensation can pay up to two-thirds of an injured employee's wages that they were making before the accident. On top of this, if they have extremely high medical expenses, such as hospital bills and rehabilitation services, then they can be paid a large amount for this as well.
A Whiteville Workers' Comp Attorney Who Cares For You
For the lawyers at Christina Rivenbark & Associates, the details are crucial. Each case matters to our staff, and we are dedicated to our work because it helps protect the rights of workers in North Carolina. If you have experienced a work-related illness or injury and are unsure about how to secure the benefits you deserve, such as medical expense coverage, occupational training, disability, and lost wages compensation, then our workers' compensation law firm is here to help you. Contact our office today to get started.