Wrightsville Beach DWI Attorney
Driving while intoxicated (DWI) is a serious criminal offense in North Carolina and every other state. If you have been arrested for DWI in Wrightsville Beach, you could face a host of penalties, from fines and jail time to license suspension and consequences in your professional life. Whether you committed the DWI offense in question or were arrested for a crime you didn't commit, the right Wrightsville Beach DWI attorney is the ideal asset to have on your side if you want to avoid conviction if possible or minimize your penalty if necessary.
Criminal Defense Counsel for Wrightsville Beach, NC, DWI Cases
The attorneys at Christina Rivenbark & Associates have years of experience representing clients in all manner of Wrightsville Beach area criminal cases, including those pertaining to DWI offenses. We know how frightening it can be to experience an arrest, especially if it is your first, and it's natural to worry about the penalties you could face if you are convicted. Therefore, the first steps you take after a DWI arrest in Wrightsville Beach are vital, and one of these should be contacting an experienced Wrightsville Beach DWI attorney you can trust.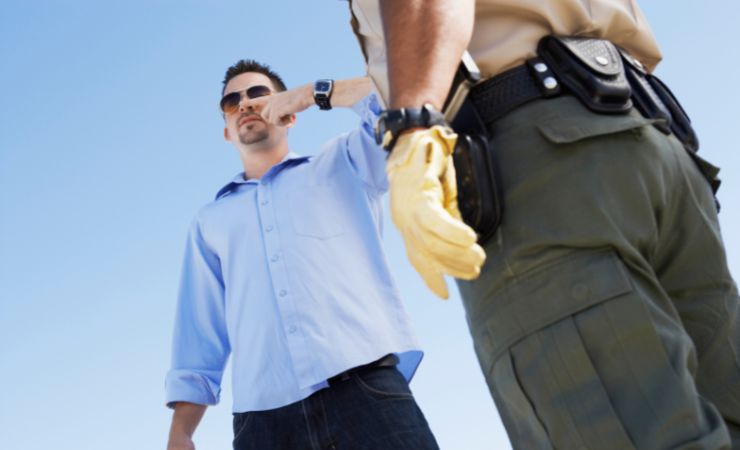 Why You Need Criminal Defense Representation in Wrightsville Beach
An experienced private defense attorney can provide much better legal representation than you could hope for from a public defender. While the court can appoint a defense attorney to handle your case at no charge, if you can afford to hire private counsel, they can offer more personalized legal representation and better chances of reaching the outcome you hope to see.
Public defenders in the Wrightsville Beach area generally do the best they can for every client, but they are often overburdened with many cases at once and can typically offer very little personal attention to any one client. By comparison, Christina Rivenbark & Associates maintains a moderate caseload that ensures every client has access to our complete attention when they need it.
It is possible for a defendant facing DWI charges in North Carolina to choose to represent themselves or to have a public defender handle their case. However, private criminal defense representation can enable them to reach much better results. Therefore, consider hiring a private defense attorney as an investment in securing a positive outcome for your case and preserving your future.
Potential Penalties for DWI in North Carolina
North Carolina law recommends penalties for DWI offenses that increase with repeat offenses or with aggravating factors present in a case. Aggravating factors are details about a criminal case that work against a defendant, increasing the chance of the sentencing judge recommending the strongest penalties. Mitigating factors work in the opposite way, encouraging a judge toward leniency in sentencing. For example, driving under the influence of alcohol with a child in the car or causing a serious bodily injury are examples of aggravating factors. If the plaintiff did not cause an accident but was arrested at a traffic stop, complied with arresting officers, and has no record of previous DWI offenses, these factors are likely to work in their favor.
A standard DWI conviction could potentially lead to a fine, jail time, and a driver's license suspension. Additionally, the defendant could face professional consequences, such as losing their membership status in professional organizations and/or licenses to practice. A DWI conviction can also diminish their standing in the community in various ways. Penalties for conviction will also increase if the defendant caused a car accident and hurt or killed someone while driving under the influence, and they could face a civil claim from the victim or their family.
Defending Against DWI Charges in North Carolina
Christina Rivenbark & Associates can help our clients determine the best possible defenses available to them. We have years of experience facing Wrightsville Beach prosecutors in all types of cases on behalf of our clients, and we are confident in our ability to provide a robust defense in any complex DWI case. Some of the most commonly cited defenses our clients have used to avoid conviction or reduce their penalties for DWI include:
Citing due process violations. Arresting officers must follow due process at all times in handling the arrest and booking of a suspected DWI driver. Any violation of proper police procedure may be enough to have a case thrown out of court on a technicality.
Civil or constitutional rights violations. If the police violated your rights in any way, mistreated you while in custody, or refused to allow you to exercise your right to legal counsel upon completion of the booking process, these actions could be enough to justify seeking case dismissal.
DWI testing disputes. To be convicted of DWI, the defendant must submit to a chemical test that proves they were inebriated at the time of their arrest. Your Wrightsville Beach DWI attorney can potentially help you prove the police did not administer your test correctly or that the testing lab mishandled your sample in some way that compromised the results of the test.
Medical issues. If a defendant has a medical condition like a substance abuse disorder, it's possible for them to argue that they need alternative sentencing and treatment instead of jail time. Alternative or diversionary sentencing could come into play at the discretion of the judge, but they are likely to require several strict provisions for this type of resolution. For example, the defendant may avoid jail time by agreeing to complete a substance abuse treatment program and/or enter an inpatient rehabilitation program.
Your Wrightsville Beach DWI attorney can provide helpful insights as to which defenses are available in your case. When you choose Christina Rivenbark & Associates to represent your defense, our goal is to help you avoid conviction if possible. We can leverage evidence and testimony that may counteract the prosecution's case, citing issues with their own evidence and testimony or highlighting procedural failings on the part of the police who handled your arrest. If a conviction is all but certain and you know you committed the offense in question, we can potentially help you mitigate your penalty.
FAQs About Wrightsville, NC Beach DWI Law
Is It Possible to Have a DWI Dismissed in North Carolina?
The prosecutor bringing a DWI charge against you has the burden of proving that you broke the state's DWI law beyond a reasonable doubt. They can accomplish this through effective leveraging of the evidence in play in your case, but there could be more opportunities available to prevent this from happening than you initially expected. Your Wrightsville Beach DWI attorney can assist you in disproving their claims in various ways, and if the prosecution fails to meet the burden of proof for conviction, your case is likely to be dismissed.
How Can a Wrightsville Beach DWI Attorney Help Me Beat a DWI Charge?
The potential defensive options available in your impending DWI case could entail citing due process violations, failure of the police to affirm probable cause before conducting your arrest, or any violation of your civil or constitutional rights. It can be daunting to face any criminal charge, but if your situation seems hopeless, it's best to rely on experienced defense counsel to guide you through your case.
How Much Does a Wrightsville Beach DWI Attorney Cost to Hire?
Most criminal defense attorneys use hourly rates to bill their clients for the time spent working on their cases. Every attorney has a unique billing system, and it's vital to ensure you fully understand your chosen attorney's billing policy before signing a contract for them to represent you. When a defense attorney uses an hourly rate to bill their client, the more time they spend working on the case, the more it costs the client in legal fees.
What Are the Penalties for Multiple DWIs in North Carolina?
A majority of the standard first-time DWI offenses reported in North Carolina are prosecuted at the misdemeanor level, but aggravated DWI can amount to a felony, and it is also possible for a defendant facing a second or third DWI conviction within a short time to automatically qualify for felony prosecution. Penalties increase with each subsequent offense, so it is crucial to have defense counsel you can trust who can help you mount the strongest defense possible against your current DWI charge.
How Can I Avoid Jail Time for a DWI Conviction in Wrightsville Beach?
It's possible for jail time to be a component of a first-time DWI sentence, but most judges are willing to consider alternative penalties as long as the defendant did not cause serious bodily injury or fatal injury to anyone. It is also possible for a judge to consider leniency in sentencing if the defendant has a medical condition or substance abuse disorder. Your Wrightsville Beach DWI attorney can help you identify the best options available to you for arguing for a lighter sentence.
Christina Rivenbark & Associates knows the stress and uncertainty you are likely to face when criminal charges are filed against you, and a DWI conviction can interfere with your life in various ways beyond the initial penalties assigned by the judge. If you need a Wrightsville Beach DWI attorney to represent you, contact us today and schedule your consultation with our team.