Wrightsville Beach Tourist Injury Attorney
Wrightsville Beach is a popular destination for tourists visiting North Carolina, and most visitors are able to enjoy their time in the area without issue. Unfortunately, some tourists suffer unexpected injuries due to the actions of others in the area, and they may not know what to do when they need to take legal action but cannot stay in the area. Regardless of whether you live in Wrightsville Beach, NC are visiting for business, or staying for a short time on vacation, you have the right to pursue compensation for damages that another party's negligence or misconduct has caused.
Providing Legal Representation to Injured Tourists Visiting Wrightsville Beach, NC
The attorneys at Christina Rivenbark & Associates have extensive professional experience with all manner of personal injury claims in Wrightsville Beach, and our team has helped not only many local clients with their recovery efforts but also many tourists injured while visiting the area. We know how frustrating it can be to have what should have been a peaceful vacation ruined by another party's actions and the uncertainty that comes with knowing you can't stay in the area for very long. Our team has the communication tools and professional experience necessary to provide the legal representation you need to succeed in a personal injury case, even if you must return home before the conclusion of your proceedings.
It is technically possible to file a personal injury claim against another party in North Carolina without legal representation, but the plaintiff would face several significant risks in doing so. There is no guarantee that they could recover as much compensation as an attorney could have obtained on their behalf or even that they will manage to succeed with their claim at all. It would be especially difficult for a victim to attempt to handle their own civil claim in North Carolina from out of state. Ultimately, hiring a Wrightsville Beach tourist injury attorney will make every aspect of this type of case much easier for the plaintiff and more likely to generate positive results.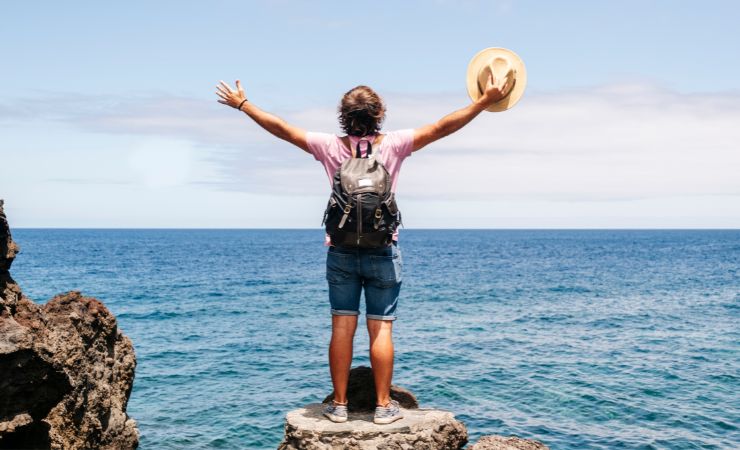 Elements of a Personal Injury Case in Wrightsville Beach
Most of the personal injury claims filed in the Wrightsville Beach area each year pertain to negligence or failure to exercise reasonable care and caution in specific situations. When you are injured in North Carolina but live out of state, any legal recourse you attempt will fall within the bounds of North Carolina's personal injury statutes. When another party's negligence caused your injury, you must prove they owed you a duty of care, violated that duty of care in some way, and directly caused actual harm.
If you are an injured tourist in the Wrightsville Beach area, it is not only crucial to know how to hold the at-fault party accountable but also the value of hiring an experienced local attorney who can handle your case proceedings on your behalf. If you need to return home after receiving medical care for your injuries, your legal team can press forward with your claim and keep you informed of the latest updates. Thanks to modern telecommunication technology, the team at Christina Rivenbark & Associates can easily provide responsive communication to our clients no matter where they live.
Common Types of Tourist Injuries in Wrightsville Beach
There are many types of injuries you might suffer while visiting Wrightsville Beach. Our team has represented many out-of-state clients in a wide range of personal injury claims, and some of the most common types of injuries sustained by tourists in the area include:
Motor vehicle accidents. Every North Carolina driver must have auto insurance that meets the minimum coverage requirements set forth by the state, but insurance may only cover a portion of the total damage you suffered from an accident caused by another person.
Slip and fall injuries. When a slip and fall injury happens on private property, the property owner could be liable for the victim's damages if the injury happened due to their failure to properly maintain the premises and keep it free from hazards. As a result, tourists could potentially sustain slip and fall injuries in Wrightsville Beach businesses, hotels, and various other private properties.
Negligent security incidents. When you visit Wrightsville Beach and stay in a hotel or motel, the property owner is legally required to ensure reasonably safe premises and to make sure that only lawful guests and visitors enter the property. Negligent security could enable a person to commit a robbery, assault, or sexual assault against a visiting tourist. The offender will face criminal prosecution once caught, but the property owner could face liability for negligent security since their failure to maintain safe premises enabled the crime to occur.
Drunk driving accidents. Tourist destinations can, unfortunately, encourage risky behavior, and drunk driving accidents are relatively common in some of the most popular tourist hotspots in North Carolina. If an intoxicated driver caused an accident and injured you while you were visiting Wrightsville Beach, they face criminal charges in addition to civil liability for your damages.
Boating and swimming accidents. Many tourists in the Wrightsville Beach area enjoy boating, swimming, and other watersports, but these activities are inherently dangerous in various ways. If you were injured on a boat or while swimming, you have the right to seek accountability from the party responsible for your claim.
No matter how your injury happened, your medical needs should be your first concern, and once you stabilize, it is vital to reach out to a local attorney you can trust to represent you in a civil action against the party who injured you.
Proving fault for your recent injury is the first step in your recovery process, regardless of whether you live in the area or are visiting as a tourist. It's important to remember that North Carolina enforces a contributory negligence law, so if it is revealed that you are partially responsible for your accident, you will lose your right to seek compensation from the defendant. If you have any concerns about bearing partial liability for your injury, it is crucial to speak with a Wrightsville Beach tourist injury attorney as soon as possible.
Compensation for Your Personal Injury in Wrightsville Beach
While North Carolina may be strict in the state's enforcement of the contributory negligence law, the personal injury statutes regarding plaintiff compensation are relatively flexible, and you could be entitled to claim far more compensation than you initially expected. Your Wrightsville Beach tourist injury attorney will be invaluable for successfully navigating your claim and securing as much compensation as state law allows. When it comes to the economic damages you may cite in your claim, you are allowed to seek compensation for:
Medical expenses. The defendant who injured you is liable for the cost of all the medical care you require to heal as fully as possible from your injury. This includes the cost of any ongoing medical expenses for managing your symptoms from a serious injury.
Lost income. You may be unable to work for some time due to the severity of your injury, and the defendant is responsible for paid time off you must use and lost wages from inability to work. When you have been permanently injured and can't return to your job, the defendant faces responsibility for the future income you would have reasonably expected to earn if they hadn't injured you.
Property damage. If the defendant's actions also resulted in property loss, such as damage to your personal vehicle or personal belongings, the defendant is liable for the cost of repairing or replacing any property of yours they damaged with their actions.
Pain and suffering. You have the right to claim financial compensation for the physical pain and emotional distress the defendant inflicted on you. It's possible to claim this form of compensation in various ways, and your attorney will be crucial in helping you determine a fair amount to seek from the defendant.
Other types of compensation may also come into play depending on the unique details of your case. For example, if you were harmed by another party's intentional and/or criminal activity, they could face restitution and/or punitive damages. It can be very difficult for any personal injury victim in North Carolina to accurately assess the full value of their claim without legal counsel, but the right attorney can offer invaluable guidance and support as they work toward maximizing your recovery.
FAQs About Wrightsville Beach, NC Tourist Injury Law
When Should I Hire a Wrightsville Beach Tourist Injury Attorney?
If you or a loved one suffered a personal injury while visiting Wrightsville Beach, your personal commitments and professional obligations might prevent you from staying in the area for the duration of your legal proceedings if you choose to file a civil suit against the party who caused your injury. If you live out of state, you will need to find an attorney in the Wrightsville Beach area who can handle your legal affairs on your behalf if you must return home. It's best to consult a Wrightsville Beach tourist injury attorney as soon as possible after your accident.
How Long Do You Have to File a Tourist Injury Claim in North Carolina?
North Carolina imposes a two-year statute of limitations on most personal injury claims. This means you have two years from the date your injury occurred to file a civil suit, and this applies even if you live in another state. When you suffer a personal injury away from your home state, the laws of the state in which your injury occurred apply to your case. If you were hurt while visiting Wrightsville Beach and intend to file a civil suit against the party responsible, your case would fall under the purview of North Carolina's personal injury statutes.
How Are Pain and Suffering Calculated in North Carolina Civil Claims?
North Carolina does not enforce a limit on pain and suffering compensation for most personal injury claims, meaning there is no cap on the amount you can seek from the defendant you have identified in your case. Your Wrightsville Beach tourist injury attorney can help you determine what type of pain and suffering compensation would best suit your situation. Any plaintiff who has suffered permanent harm from their injury could potentially secure substantial pain and suffering compensation that exceeds the total amount of economic damages cited in their claim.
How Do I File a Tourist Injury Suit in Wrightsville Beach?
Filing a tourist injury suit in North Carolina follows the same requirements as a standard personal injury case. However, the plaintiff faces the added complication of living outside of the state, and they may not be able to remain in the Wrightsville Beach area for the duration of all their proceedings. Therefore, if you need to file a civil suit in response to the injury you suffered as a tourist in the area, it's vital to find a local attorney who can provide long-distance representation on your behalf until you succeed in holding the defendant accountable for your damages.
How Much Is a Tourist Injury Claim Worth?
If you file a personal injury claim in North Carolina but live out of state, your case will unfold according to North Carolina law, meaning you have the ability to claim the same damages as a plaintiff who lives in North Carolina. Many variables influence the total value of a civil claim, including the scope and severity of the victim's damages, whether they face long-term medical complications and diminished earning capacity, and how the defendant caused their injury. Your Wrightsville Beach tourist injury attorney can provide an estimate of the total amount of compensation you could potentially secure from the defendant named in your civil action.
The attorneys at Christina Rivenbark & Associates have helped many North Carolina clients with all manner of personal injury cases, and we are also experienced in representing clients from out of state who suffered injuries while vacationing in Wrightsville Beach or visiting the area for business. Whatever your situation may entail, we can help you ensure accountability for your damages even if you cannot stay in the area for the full duration of your proceedings. Contact us today to schedule a consultation with our team and learn how a Wrightsville Beach tourist injury attorney can help you recover.