Wrightsville Beach Premises Liability Attorneys
Every property owner in North Carolina has certain legal obligations to the visitors and guests on their properties. For example, if you visit someone else's private property in the Wrightsville Beach area and sustain an injury, it is possible that the property owner is liable for the incident and your resulting damages. Under North Carolina law, a property owner is legally required to ensure their property does not pose any extraordinary hazards to any lawful guests, visitors, or customers.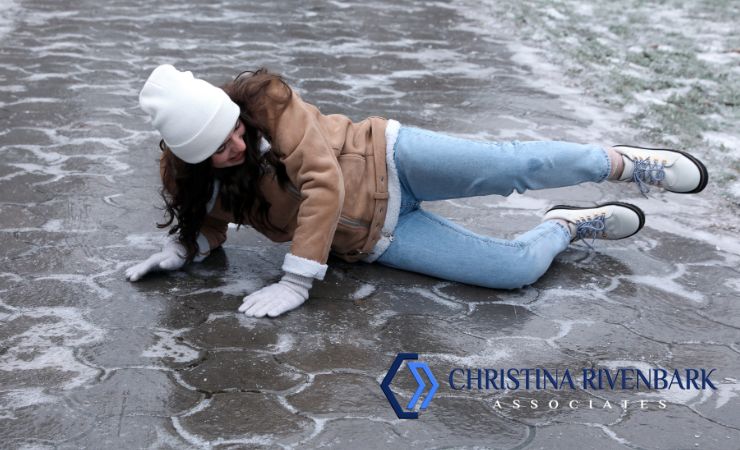 Legal Representation for Premises Liability Claims in Wrightsville Beach, NC
The attorneys at Christina Rivenbark & Associates have years of professional experience handling all types of personal injury claims in the Wrightsville Beach area and surrounding communities. We know how challenging it can be to face a complex premises liability claim and the difficulties many victims have in their pursuit of compensation for their damages. If you or a loved one is struggling in the aftermath of an injury suffered on someone else's property, we can help you determine your best legal options for holding them accountable and securing compensation for your losses.
Understanding North Carolina's Premises Liability Laws
Every property owner has a legal duty to make sure that their property is safe for all lawful visitors. "Lawful" is an important distinction as the law only covers those with the property owner's express or implied permission to enter their property. If you own property and an intruder or trespasser suffers an injury while on the property, you cannot be held liable for their damages under the state's premises liability law. Lawful visitors can include neighbors, relatives, and friends visiting private property for personal reasons, utility workers, mail carriers, and businesspeople visiting private property for their own reasons.
A premises liability claim typically revolves around a "foreseeable" safety hazard that results in an injury to a lawful visitor. Property owners are expected to maintain reasonably safe premises. If they notice any hazard that could potentially harm a lawful guest or visitor, they are legally required to fix the problem before it can harm anyone. Uncleared snow and ice, tripping hazards, broken lights, and damaged stairs are just a few possible examples of foreseeable safety issues that can easily cause tremendous harm to unwary visitors.
When a property owner cannot immediately fix a safety issue, they must at least make a reasonable attempt to warn visitors of the hazard if they are likely to encounter it while visiting the property. If the property owner fails in their duty of care to prevent injuries to the lawful visitors, they face liability for all resulting damages.
Recovering From a Personal Injury
A slip and fall or other premises liability-related injury can be a life-changing event for the victim. Catastrophic injuries like traumatic brain damage can occur in various ways, and it's possible for the victim to face a host of immediate and long-term damages from an unexpected slip and fall injury. When you have an experienced Wrightsville Beach premises liability attorney representing you, you are significantly more likely to maximize the total compensation you obtain from the property owner responsible for your injury.
State law enables the plaintiff in a personal injury case to seek full repayment of all the defendant's economic losses. They can claim not only immediate medical expenses and lost income but also ongoing medical treatment costs for severe injuries and lost earning potential if their injury interferes with their ability to work. They can also claim compensation for the pain and suffering they experienced. When you choose Christina Rivenbark & Associates to represent your case, our goal is to maximize your recovery in the shortest time possible.
FAQs About Wrightsville Beach, NC Premises Liability
How Long Is the Statute of Limitations for Personal Injury Claims?
A premises liability claim is a form of personal injury claim, and the statute of limitations for personal injury claims in North Carolina is three years after the date the injury occurred. If you suffered any type of injury on someone else's property in the Wrightsville Beach area, you must file your civil claim against the property owner within three years of the date of your injury.
What Is the Negligence Law?
North Carolina enforces a contributory negligence law, which can seem unfair in certain cases. Under this negligence rule, a plaintiff cannot seek money for damage if they bear any partial responsibility for causing that damage. Therefore, even if a plaintiff is found only slightly at fault for a premises liability injury, they lose the right to claim compensation from the defendant.
Can I File a Premises Liability Claim Against the City of Wrightsville Beach?
If you suffered a premises liability-related injury on private property, you have the right to file a civil suit against the property owner. However, if your injury happened on public property, you face a more challenging and restrictive recovery. You must file a Notice of Claim as soon as possible to the government office you intend to target with your civil claim, and you will face restrictions in terms of the compensation you can potentially recover.
Do I Need to Hire a Wrightsville Beach Premises Liability Attorney?
Technically, there is no legal requirement for you to hire an attorney to file a premises liability claim. However, trustworthy legal counsel is an invaluable asset for anyone facing any type of civil claim. Your attorney can dramatically reduce the time it will take to finalize your case and potentially reveal avenues of recovery you would have overlooked.
The attorneys at Christina Rivenbark & Associates have extensive professional experience handling a range of civil claims for damages for our clients in Wrightsville Beach and surrounding areas. We take the time to learn about a client's situation to make sure we give our clients individualized legal counsel through every phase of their case. If you are ready to discuss your options for legal recourse with a Wrightsville Beach premises liability attorney, contact us today and schedule your consultation with our team.