State law requires a driver who is involved in an accident to report the accident to 911 if it causes significant property damage, death, or injury. If you have an accident and are unsure whether you are legally required to report it, it is always optimal to err on the side of caution and report the incident. If you fail to report an accident when required by law, this is a hit and run, an offense punishable at either the misdemeanor or felony level, depending on the severity of the offense.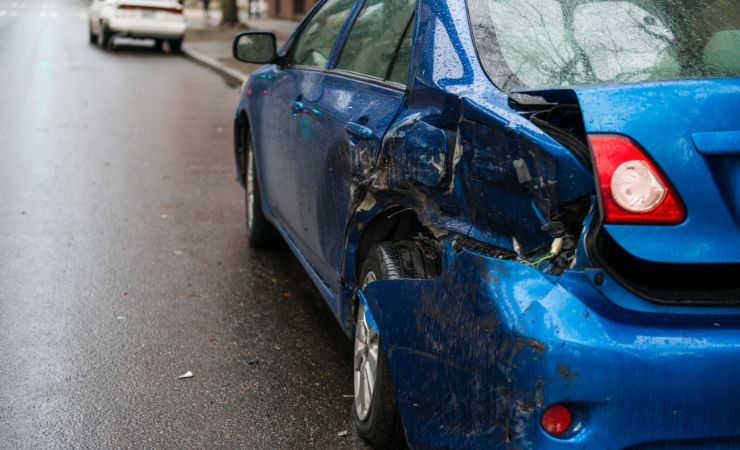 If you are injured in an accident, and the at-fault driver flees the scene, it can be an incredibly frustrating situation, and you may wonder how you will prove their liability for your damages. Locating the at-fault driver is the first step in recovering from this type of accident, and you will need an experienced motor vehicle accident attorney's assistance.
Understanding Hit-and-Run Accident Claims
A hit and run occurs whenever a driver causes an accident and flees the scene and/or fails to report an accident to 911. It's possible for a hit-and-run driver to strike a parked car and then leave, or they may cause an accident with another driver and flee before taking responsibility. In either case, the at-fault driver commits a crime and faces severe penalties once caught.
The injured driver faces a more challenging road to recovery when an at-fault driver does not take responsibility for their actions. It's easy for an injured driver in this situation to face a wide range of legal complications as they seek accountability for their damages. The first challenge they face is finding the at-fault driver. Record as much information as you can remember about the hit-and-run driver and their vehicle so you can give the police their description. Your attorney can also potentially help determine other evidence that may help establish liability and identify the at-fault driver.
Ultimately, a hit-and-run accident can be incredibly damaging for the victim and lead to severe penalties for the at-fault driver. If you accidentally cause a collision, it is never worth attempting to flee the scene. Even if you manage to temporarily avoid responsibility for the crash, you will eventually be identified and face much harsher penalties than you would have if you had stayed and taken responsibility for your actions. If you or a loved one has been injured in a hit and run and needs help locating the at-fault driver, or if you need criminal defense representation after being charged with a hit-and-run accident, Christina Rivenbark & Associates can provide the legal counsel you need in either situation.
FAQs About North Carolina Hit-and-Run Law
What Evidence Is Needed to Convict a Hit-and-Run Driver?
To successfully convict a driver of a hit and run in the state, the prosecution must show that an accident occurred, the defendant knew the accident occurred because of their actions, and the defendant willfully fled the scene of the crash. Evidence that may come into play can include driver cell phone records, traffic camera footage, and eyewitness statements.
What Are the Penalties for a Hit-and-Run Conviction?
Anyone convicted of a hit-and-run offense could face prosecution at the misdemeanor or felony level, depending on the severity of the harm done. A misdemeanor charge could lead to a fine and up to 120 days in jail. At the felony level, the defendant faces heavier fines and four to 25 months in jail. At either level, the defendant is also responsible for the damages they inflict with their actions, such as vehicle repair costs or medical bills for the driver they hit. If you are charged with a hit and run, you need an experienced defense attorney to help minimize your penalties or avoid conviction if at all possible.
What Should I Do After Hitting a Parked Car?
If you hit an unattended parked car, you should record the vehicle's license plate number and leave a note for the driver with your name, contact information, and insurance details. They will have the right to file a claim against your auto insurance policy, and you should notify your insurance carrier of the accident immediately. If you fail to perform these steps, you face severe legal penalties, including jail time.
Do I Need to Hire an Attorney After a Hit-and-Run Accident?
If a hit-and-run driver hits your vehicle and injures you, you have the most viable path to recovering your losses with an attorney representing you. Your attorney can help gather whatever evidence you need to prove fault, including traffic camera footage and eyewitness testimony. Once they help locate the at-fault driver, they can then assist you with proving the full scope of damages they caused, enhancing your total recovery more than you may expect. It is always worth investing in legal counsel for this type of case.
How Much Compensation Can I Receive After a Hit-and-Run Accident?
If you succeed with a hit-and-run accident claim, the at-fault driver faces liability for all the damages they caused as well as punitive damages. You may be able to recover some of your losses through a claim against their auto insurance policy, but any remainder will need to be recovered with a personal injury claim. The total value of your case hinges on many factors, and the right attorney is the optimal asset for maximizing your compensation.
Find the Right Attorney for Your NC Hit-and-Run Case
Christina Rivenbark & Associates has years of experience handling a variety of motor vehicle accident claims in North Carolina, so we can help you recover from your recent accident if you are unsure how to locate and identify the at-fault driver. Our firm also provides criminal defense representation in case you have been charged with a hit-and-run offense. On either side of this type of case, we can provide the comprehensive legal counsel you need to reach a favorable result. Contact us today and schedule a consultation with our team to learn more about the legal services we offer.