Oak Island Construction Accident Attorney
Construction is an inherently dangerous field, and if you sustain an injury from any construction accident in the Oak Island area, it is vital to understand your options for recovery. An experienced Oak Island construction accident lawyer is an ideal resource to consult in this situation as you may have more options for recovering your damages than you initially realize, and they can help you make clearer sense of your situation.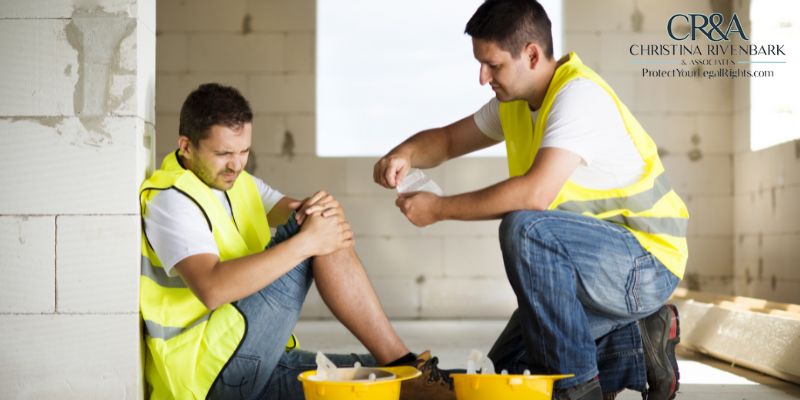 Representing Victims of Construction Accidents in Oak Island, NC
Christina Rivenbark & Associates can provide the legal counsel you need in the aftermath of a construction accident in the Oak Island area. Our firm has extensive professional experience representing victims of all types of work-related accidents, and we know the unique challenges you could face as you seek compensation for the losses you suffered. Our goal for every client we represent is to help them recover as much as possible as quickly as possible.
You have a limited time in which to pursue your recovery, and depending on how your accident happened, you may be entitled to more of a recovery than you expect. When you choose our firm to represent you, you will have a dedicated Oak Island construction accident attorney ready to answer your questions and provide advice throughout all stages of your case.
Whether you expect to recover with a workers' compensation claim or you believe you will need to file a personal injury claim against another party who injured you, we are ready to help. We can guide you through the workers' compensation claim filing process and, if necessary, help build a personal injury suit to enhance your total recovery as much as North Carolina law allows.
Recovering From Your Construction Accident
State law requires almost every employer to have workers' compensation insurance, so if you work in construction and sustain an injury while performing your job duties, you can file a claim through your employer to recover from your losses. A successful workers' compensation claim could yield full coverage of all your medical expenses along with disability benefits for the time you are unable to work after your accident.
Some victims of construction accidents will have grounds to file personal injury claims in response to these incidents. If this applies to your situation, you may be able to claim compensation for any economic losses that workers' compensation won't cover, along with pain and suffering compensation. A successful civil suit could substantially improve your overall recovery and the total compensation you secure from the accident.
When you intend to file a personal injury claim against any other party in the state, you must be prepared to prove that they directly caused all your claimed damages and that you did not bear partial fault for the incident. While your fault may not negatively impact a workers' compensation claim, it will prevent you from pursuing a personal injury claim under the state's contributory negligence rule.
When you choose Christina Rivenbark & Associates to help you recover, we will create a roadmap of the various recovery options available to you. Your recovery may require a workers' compensation claim, a personal injury claim, or both, and in any case, we will be able to provide ongoing support and reassurance for every step of your recovery process until you recover the compensation you legally deserve.
FAQs About Construction Accidents
Q: What Are the Most Common Accidents in the Construction Industry?
A: According to the Occupational Safety and Health Administration (OSHA), the most commonly reported accidents in the construction industry include injuries from falls, traumatic head injuries from falling objects, vehicle accident injuries, and electrocutions. If you suffer any type of injury while working in construction, it is vital to report the injury to your supervisor immediately.
Q: Can I File a Lawsuit Against My Employer for a Construction Accident?
A: You can only file a civil suit against an employer for a work-related injury if they do not have workers' compensation insurance or if they somehow caused your injury intentionally. If a third party caused the injury, you have the right to file a workers' compensation claim through your employer, followed by a third-party personal injury suit against whoever caused your injury.
Q: Is North Carolina a No-Fault State for Work Accidents?
A: The state's workers' compensation system functions on a no-fault rule, meaning you do not necessarily have to prove fault for your work injury to recover benefits. It is possible to have caused the injury yourself and still qualify for workers' compensation. However, if you broke workplace safety regulations or were working under the influence of drugs or alcohol, these issues could prevent you from filing a workers' compensation claim.
Q: How Much Is a Construction Accident Worth in Oak Island?
A: The total value of any workers' compensation claim will include medical expense coverage and disability benefits, and the amount the claimant receives will depend on the extent and severity of the harm they suffered. If you have grounds to file a personal injury claim in response to your work accident, you could substantially increase your total recovery. Your attorney can provide an estimate of how much you should expect if you succeed with your recovery efforts.
Q: What Does It Cost to Hire an Oak Island Construction Accident Attorney?
A: Every attorney has a different billing policy when it comes to workers' compensation cases. Some charge their clients by the hour while others work on contingency, meaning the client does not pay upfront fees and instead pays their attorney a percentage of their final case award. Take time to review a potential attorney's billing policy before agreeing to have them represent your claim.
The team at Christina Rivenbark & Associates has successfully helped many past clients in Oak Island and surrounding communities with all types of work injury claims, including those pertaining to the construction industry. The sooner you reach out to our team, the sooner we can start guiding you toward your recovery. Contact us today to schedule a free consultation with an Oak Island construction accident attorney.