Hundreds of thousands of car accidents happen each year in North Carolina. Various agencies and organizations collect accident report data, collating their findings and highlighting some trends and risks facing drivers. So far, in 2023, many agencies across the country have reported noticeable increases in car accidents, and 2023 could eclipse 2022's total number of reported vehicle accidents in North Carolina.
The latest data from state-level agencies like the North Carolina Department of Transportation, federal agencies like the National Highway Traffic Safety Administration (NHTSA), and independent organizations, insurance companies, and other organizations report car accident data each year, and knowing the latest statistics can potentially help you avoid an accident in North Carolina.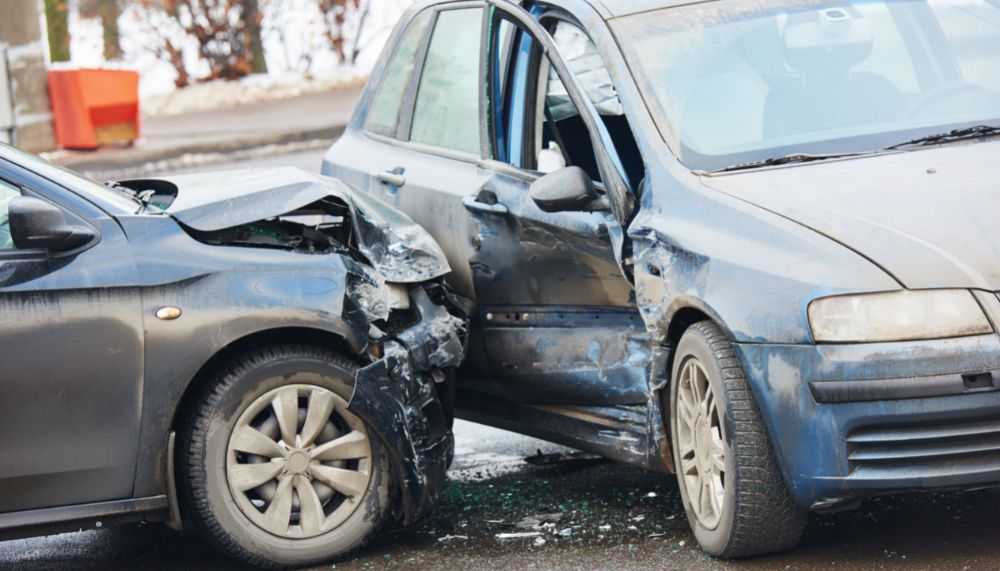 Commonly Reported Causes of Car Accidents in North Carolina
North Carolina uses a fault system for resolving car accident claims. This means whoever causes an accident is responsible for the damages they cause to others. However, when liability isn't immediately clear, the situation could escalate to a protracted and stressful legal battle between the drivers involved. Additionally, a car accident can generate complex insurance claims and disputes over coverage.
The latest accident data indicates a few prevalent causes of traffic accidents throughout North Carolina:
Distracted driving. Across the United States, distracted driving is the most commonly reported cause of all vehicle accidents. Even a few seconds of inattentive driving can cause a devastating accident. Traffic camera footage and cell phone records can help an injured driver prove an at-fault driver was distracted when they caused their accident.
Driving under the influence (DUI). This is illegal and dangerous for the intoxicated driver and everyone near them on the road. Any driver who causes an accident because of intoxicated driving faces criminal charges along with civil liability for any damages caused to others.
Speeding. When drivers exceed the speed limit, they have much less time to react if traffic conditions change suddenly. As a result, speeding may cause an accident and lead to penalty points on the driver's license and potentially a criminal charge for reckless driving.
Mechanical failures. When part of a vehicle fails while it is in motion, the driver may lose control of the vehicle through no fault of their own. A vehicle parts manufacturer can face liability for the accident under product liability laws, but fault may also fall to a mechanic or other party that failed to perform appropriate maintenance on the vehicle.
Moving violations. Illegal turns, running red lights, failure to stop at stop signs, and failure to engage turn signals when appropriate are all examples of moving violations that can be disruptive enough to cause accidents.
When you or a loved one has been injured in a car accident, and you aren't sure how the incident happened, it's vital to address your medical needs and consult an experienced attorney as quickly as possible. Recovering your losses may require a complex insurance claim filing process and/or personal injury claim proceedings against the other driver. Whatever your case may entail, you are most likely to maximize your recovery with the help of an experienced car accident attorney.
Keeping track of the latest accident statistics in North Carolina can help drivers be more mindful of the risks they face while on the road. Defensive driving, maintaining situational awareness, and addressing all mechanical issues with your vehicle immediately after discovering them can all help you limit your risk of causing an accident. However, you cannot always anticipate the actions of other drivers, and if another driver causes an accident with your vehicle,legal counsel will help you ensure their accountability.
FAQs About North Carolina Car Accident Statistics
What Happens If I Was Partially at Fault for My Accident?
North Carolina enforces a contributory negligence law when resolving civil claims for damages. If a plaintiff bears even slight fault for causing their claimed damages, they cannot seek compensation from the defendant. Regarding auto insurance, the driver would need to file a claim against their collision coverage or cover their damages out of pocket if they do not have this type of insurance coverage.
Do I Need to Call 911 After a Car Accident in North Carolina?
North Carolina law requires drivers to call 911 and report car accidents resulting in significant property damage, injury, or death. If you do not report a crash as required by law, you could be charged with hit-and-run. If you do not know whether you should report an accident, it is almost always best to err on the side of caution and call 911 to report it. This creates a formal police report of the incident that you may need later to secure compensation.
Do I Need to Hire an Attorney After a Car Accident?
A: Technically, there is no legal requirement to hire legal representation to help you recover from a car accident in North Carolina. However, a good attorney can provide tremendous value to your case, potentially enhancing your total compensation much more than you initially expected. In addition, your attorney can assist with an insurance claim and a subsequent personal injury suit if necessary for your recovery.
How Long Will It Take to Resolve My Car Accident Claim?
The time required to secure an appropriate settlement after a car accident hinges on how clear fault for the incident is, the scope of your damages, and what role insurance plays in your recovery. Ultimately, every car accident case is different, and every victim faces unique challenges in their recovery efforts. Working with an experienced attorney can help streamline your recovery from an accident in North Carolina.
The right attorney can significantly impact your recovery from a serious accident in North Carolina. The sooner you secure a legal representative after your accident, the more likely you are to maximize your final compensation through an insurance claim and/or personal injury suit against the driver who caused your accident. Contact us today and schedule your case evaluation with an attorney you can rely on.