Fault is a crucial factor in any motor vehicle accident in North Carolina. Every state enforces different rules regarding car accidents and resolving associated damages from these incidents. Most states fall within "fault" or "no-fault" designations, and North Carolina enforces the former. Under the fault-based system, whoever is responsible for causing a car accident assumes liability for the resulting damages. If you believe another driver is responsible for the accident you recently experienced, it's essential to speak with an experienced lawyer as quickly as you can about your options for legal recourse.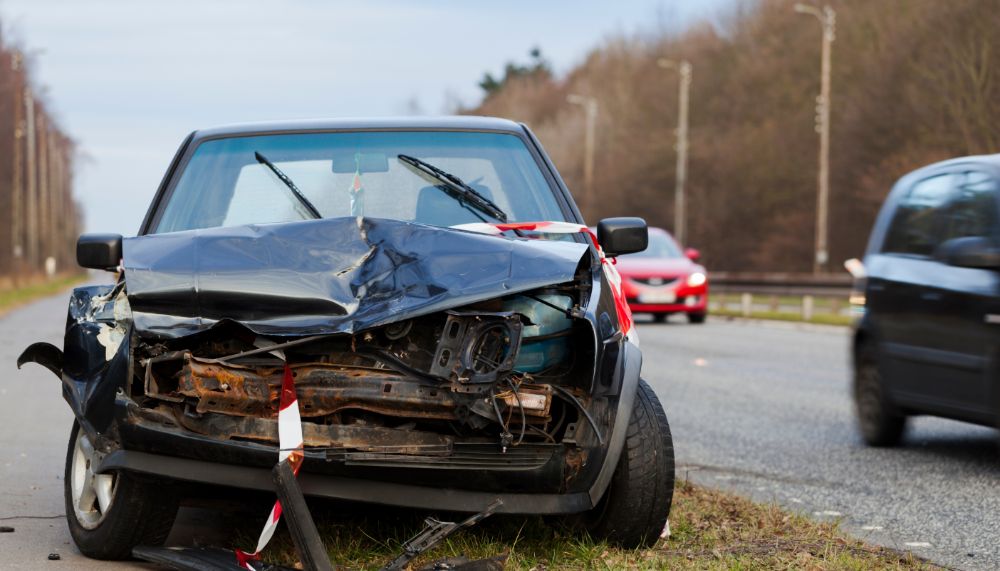 First Steps After an Accident
The first steps you take immediately following a crash can influence your subsequent recovery efforts. You may need to file an insurance claim, a personal injury claim, or both against the driver who caused your accident. If you get hurt in a crash, call 911 and wait for paramedics to arrive. Do not risk moving around and making your injuries worse unless necessary. If you can do so safely, check on your passengers and the other drivers for injuries. Make sure someone reports the crash to 911 and waits for first responders. Leaving before being permitted to do so by a police officer could lead to a hit-and-run charge.
After first responders arrive, you may need to go to the hospital for critical medical care, or you could be allowed to leave once the police finish their initial investigation. Answer their questions truthfully, but be careful not to say anything that could be construed as an admission of fault. The police will record your statements in a police report to which you will refer later in your recovery efforts. You do not want your statements to interfere with your ability to secure compensation.
Once you have addressed your immediate medical concerns following your accident and obtained a copy of the police report, you should be ready to speak with an attorney. While it's technically possible to file your own auto insurance claim or even a personal injury suit without a legal representative, doing so would put you at a tremendous disadvantage, even if liability for the accident seems clear. You might make mistakes that delay your claim or unintentionally accept a smaller settlement than you should.
Recovery From Your Accident
The fault rule of North Carolina means that the driver who caused your accident is liable for all damages. They should have auto insurance under state law, and filing a claim against their coverage could yield some initial compensation from your losses. However, there are limits to what an auto insurance policy will cover, and a policy that only meets the state's minimum coverage requirements may only cover a fraction of the damages resulting from a serious accident. You will likely need to press forward with a personal injury claim to secure maximum compensation when insurance doesn't suffice.
North Carolina's personal injury laws enable plaintiffs to seek full compensation for economic losses a defendant has caused, including property damage to their vehicle, medical expenses, ongoing medical treatment costs for serious injuries, lost income, and lost future earning capacity. Plaintiffs may also seek compensation for pain and suffering. However, anyone intending to file a personal injury claim in North Carolina must determine whether they may bear partial liability for their damages. The state's contributory negligence statute upholds that they lose their right to receive compensation for their damages if they do.
Whether you need help proving how your accident happened, or you do not remember the details due to your injuries, an experienced attorney is a critical asset in this situation. Your legal team can assist you in determining how to identify the driver responsible for your crash. They will also help calculate your damages and guide you through the insurance claim process, ensuring you receive appropriate compensation.
FAQs About North Carolina Car Accident When It's Not Your Fault
What to Do After a Car Accident Not Your Fault in ?
What Happens If the At-Fault Driver Doesn't Have Insurance?
If you have purchased underinsured/uninsured motorist coverage with your auto insurance policy, you may be able to file a claim for compensation for some immediate relief after an accident with an uninsured driver. To hold the at-fault driver accountable for the damages incurred, you must proceed directly to filing a personal injury claim against them.
How Can I Decisively Demonstrate Fault for a Car Accident in North Carolina?
Liability in your recent accident may not be immediately clear, or the other driver may claim you caused the accident. An experienced attorney can assist their client in gathering the evidence needed to prove who caused an accident. Physical evidence from the crash scene, photos of the victim's injuries and damage to their vehicle, statements from eyewitnesses who saw the crash, and testimony from expert witnesses can all come into play to help an injured driver prove fault for a recent accident.
How Long Will It Take to Win a Personal Injury Claim?
If you have enough grounds to file a civil action against an at-fault driver and their liability is clear, a good attorney can potentially secure an appropriate settlement within a few weeks. When liability is contested, or a personal injury claim must be resolved in court, it can take much longer to resolve. Your attorney can likely provide an estimate of your case's timetable based on the unique details of your situation.
Is It Worth Hiring a Personal Injury Attorney?
Even if liability seems clear and you believe you have accurately assessed the full breadth of what you have lost, success with any personal injury claim is much easier to secure when you have an attorney you can rely on. Even when you account for the cost of hiring your attorney, they can improve the quality of your final recovery significantly, helping you secure more compensation than you might initially expect.
Christina Rivenbark & Associates can provide the ongoing support and legal guidance you need after a car accident that was not your fault in North Carolina. Contact us today to schedule a consultation and find out how we can assist with your recovery.