Leland Boat Accident Attorney
Many people in the Leland area of North Carolina enjoy boating and are able to spend time on the water without issue. However, boating accidents do happen for various reasons, often resulting in severe injuries and significant economic damages to those involved. If you were recently injured in a boating accident that you believe occurred because of another party's negligence, you have the right to claim compensation for the damages you suffered.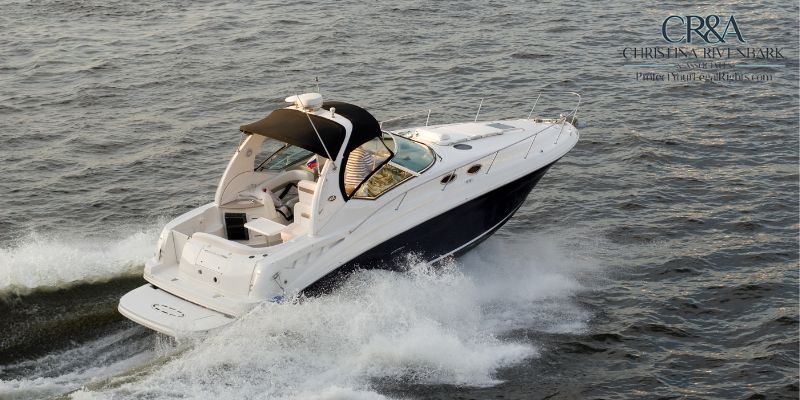 Legal Representation for Boat Accident Claims in Leland, NC
The actual process of recovering compensation for boat accident damages can be more complex than you might initially expect. While it is technically possible for a victim to handle their own claim and hiring legal counsel is not strictly required, the right attorney can have a tremendous positive impact on the outcome of the recovery efforts you pursue in the aftermath of your accident.
The attorneys at Christina Rivenbark & Associates offer compassionate and responsive legal representation to clients in Leland and surrounding areas. Our firm has extensive personal injury experience, and we are confident in our ability to address your unique concerns in your impending boat accident claim.
Recovering From a Boat Accident in Leland
The first legal challenge you will face in the aftermath of a boat accident in Leland is proving liability for the incident. You must identify the party who caused the boat accident and gather evidence showing how they caused it. Once you prove fault, you must then prove the full extent of the damages you suffered and show that those damages only resulted from the defendant's actions.
Boat accidents can happen in various ways, including:
Collision with underwater hazards or other vessels.
Boat operator inexperience or negligence.
Boating under the influence, which carries the same criminal penalties as driving under the influence (DUI).
Failure to have appropriate safety equipment and lifesaving devices onboard.
Fires and explosions onboard.
Collisions with swimmers that can potentially cause fatal head injuries or drownings.
Your Leland boat accident attorney can review the details of how your accident happened and help determine the most appropriate steps to take to ensure accountability. Once you have identified the defendant responsible for the accident, you can proceed with your recovery efforts.
Similar to a car accident on land, you may have the ability to file a claim against the at-fault party's insurance. However, when insurance isn't an option or not enough to fully compensate you for your damages, you must file a personal injury claim to recover your damages.
Damages Available in a Boat Accident Claim
State law allows the plaintiff in a boat accident claim or any other vehicle accident case to seek full repayment of their economic losses, which are likely to include property damage, medical expenses, and lost income. They can also seek compensation for lost future damages such as ongoing medical treatment costs for severe injuries and lost earning potential if they are unable to return to work after the accident. The plaintiff may also claim compensation for the pain and suffering they experienced.
When you choose Christina Rivenbark & Associates to represent your boat accident claim, our goal is to help you recover as much compensation as possible in the most efficient manner possible. The sooner you contact our firm, the more time we will have to build a compelling case for you.
FAQs About Leland, NC Boat Accident Law
What Are Boat Operators Required to Do When Involved in an Accident?
Whenever a boat accident occurs, the boat operator is legally required to stop their boat immediately, render aid to anyone injured in the accident to the best of their capabilities, and notify the authorities of the accident. Failure to meet these requirements could lead to additional penalties beyond liability for any damages they inflicted in causing the accident.
What Happens if Someone Drowns in a Boating Accident?
If you lost a loved one from a fatal drowning in a boat accident, you may have grounds to pursue a wrongful death claim in lieu of a personal injury claim. State law requires the personal representative of the deceased's estate to file a wrongful death suit on their behalf, and the court may appoint one if they had no estate plan at the time of their death.
How Do You Prove Fault for a Boating Accident?
Just like any other vehicle accident case, recovering compensation for your damages will require that you prove fault for the incident. You must identify the party responsible for causing the boat accident and prove how they caused it. It is important to remember that North Carolina enforces the contributory negligence law, so if you bear any partial liability for the accident, you will be unable to seek compensation from any other liable party, even if your shared fault is slight.
Why Should I Hire a Leland Boat Accident Attorney?
An experienced Leland boat accident attorney handling your case significantly improves your chances of not only winning the case but also of maximizing your total compensation. Your attorney can handle all your legal affairs for you so you can focus on your medical needs in recovery, and they are likely to reveal channels of compensation that you may have overlooked if you tried to handle the case alone.
How Much Will It Cost to Hire a Leland Boat Accident Attorney?
The team at Christina Rivenbark & Associates will not add to your financial concerns when you are already struggling with the effects of your boat accident. We take personal injury cases on a contingency fee basis, so our client only pays a percentage of their total case award as their fee. Additionally, we only collect our contingency fee when we win a client's case, and there is no fee for the client if we are unable to secure compensation for their damages.
The attorneys at Christina Rivenbark & Associates have successfully represented all types of accident claims on behalf of Leland clients, including those arising from boat accidents. You could face a difficult series of legal proceedings as you seek compensation for your losses, and we are ready to assist you with every step of your recovery process. The sooner you reach out to us for help, the sooner we can begin building your case, so contact us today and schedule a free consult with a Leland boat accident attorney.