Leland Workplace Accident Attorney
Thousands of people in Leland and throughout North Carolina face all types of safety risks at work every day, and workplace accidents can occur unexpectedly in countless ways. If you or a family member are struggling with the effects of a workplace accident, the right attorney is an invaluable asset as you seek accountability and compensation for your losses.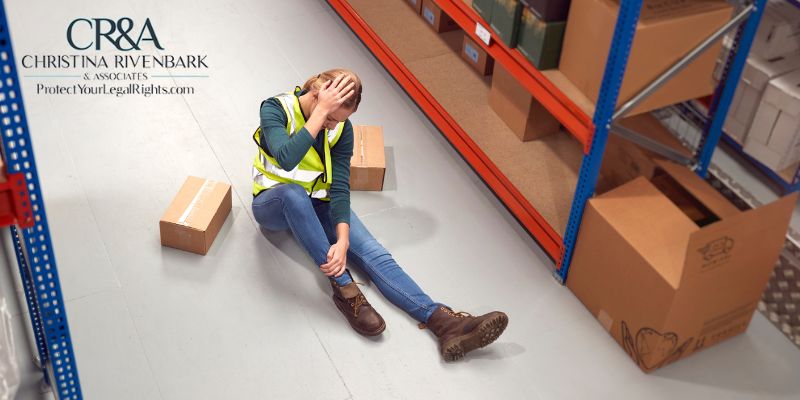 Helping Workplace Accident Victims Recover in Leland, NC
Christina Rivenbark & Associates can provide the legal counsel and support you need after a workplace accident in Leland. Our firm has successfully represented many work injury cases on behalf of clients. We know the legal challenges you might face as you seek compensation for your damages and the various issues that injured workers often encounter in the workers' compensation claim filing process. Whatever your case entails, you can trust our team to guide you to a positive outcome in your recovery efforts.
Filing a Workers' Compensation Claim in Leland
Workers' compensation insurance protects both employees and employers. For employees, they can receive financial compensation that helps them recover from their injuries. The average claimant can expect full compensation for their medical expenses as well as ongoing disability benefits that make up for their inability to work. Employers are protected from civil liability, meaning you cannot sue your employer for an injury you suffered at work except under very specific circumstances.
When a workplace accident occurs, you should report the incident to your employer immediately. Seek medical care as soon as possible, as any delay may not only make your injury worse but also interfere with your recovery efforts later. Your employer is legally required to give you the forms needed to file your claim, and part of the claim-filing process will be a medical examination from a workers' compensation doctor in your area.
Benefits Available for a Workplace Accident in Leland
Once you complete the medical review, you can file your claim to the insurance carrier. After their review process, they will deliver their determination of benefits. The workers' compensation doctor you visited will have assigned you a disability rating indicating your level of disability from the injury. This rating will be a major factor in their determination of benefits.
A successful workers' compensation claim in Leland can yield full coverage of all medical expenses related to the treatment of your injury. If you cannot work while you recover, you could receive temporary disability benefits equal to about two-thirds of your average weekly wages, and North Carolina law allows these payments to continue for up to 500 weeks or until you are able to return to work. Alternatively, if you can handle light duty, you could receive partial disability benefits that help make up your difference in income.
The workers' compensation claim filing process might seem simple at first, but thousands of people encounter all types of problems with their claims that they cannot address on their own. When you choose Christina Rivenbark & Associates to represent you, you will have a dedicated legal advocate ready to assist you with every step of the recovery process. Our goal in every case we accept is maximum client recovery, and the sooner you reach out to our firm the more time we have to build a strong case for you.
FAQs About Leland, NC Workplace Accident Law
How Is a Workers' Compensation Settlement Calculated?
North Carolina's workers' compensation laws allow an injured worker who qualifies for benefits to receive medical expense coverage and disability benefits for the time they are unable to work. The exact details of your settlement will depend on the severity of your injury and the disability rating assigned by your workers' compensation doctor. Hiring a Leland workplace injury attorney to assist you with your claim can improve the total compensation you secure.
How Do I Know if I Qualify for Workers' Compensation Benefits in Leland?
State law requires almost every employer in the state to have workers' compensation insurance and almost every employee is covered by this insurance. Independent contractors, domestic care workers, and some seasonal and part-time employees are exempt. If you are unsure of your eligibility for workers' compensation it is vital to clarify this with your employer. If you believe your employer has intentionally misclassified you to avoid paying for workers' compensation insurance for you, speak with an attorney as soon as possible about your concerns.
Can I File for Workers' Compensation if I Caused My Injury?
If you caused your own workplace injury, it will not necessarily disqualify you from claiming workers' compensation benefits. As long as you made a mistake in good faith, you should still qualify. Potential issues that can bar an injured worker from claiming workers' compensation benefits include working while under the influence of drugs or alcohol, intentionally violating workplace safety regulations, or engaging in horseplay at work.
What Happens if I Cannot Fully Recover From Workers' Compensation?
Workers' compensation benefits can include full coverage of all your medical expenses for a work-related injury, but you will only receive limited compensation for your lost income if the injury has diminished your earning power. If a third party outside your workplace caused the injury you could file a civil suit against them to seek compensation for damages that workers' compensation can't provide. Your Leland workplace accident attorney can advise you as to the full breadth of your options for legal recourse after your injury.
Why Should I Hire a Leland Workplace Accident Attorney?
It is technically possible to file your own claim for workers' compensation benefits without hiring an attorney, but you face several significant risks in doing so. You could make mistakes that delay the processing of your claim or encounter issues you cannot resolve on your own. You may also mistakenly settle for less than you legally deserve. Working with a seasoned attorney significantly improves your chances of maximizing your recovery efforts after a workplace injury in Leland.
The attorneys at Christina Rivenbark & Associates routinely assist Leland area clients with their work injury claims. No matter what type of injury you suffered or what you expect to face in your recovery efforts, you can count on our firm to provide ongoing support through all stages of your workers' compensation claim and any related proceedings you face. Contact us today to schedule a free consult with a Leland workplace accident attorney you can trust.