Leland Estate Planning Attorney
Thinking about death is uncomfortable for many people in Leland, NC, but it is an important consideration for everyone as they age. Creating an estate plan may be difficult in some ways, but it can provide invaluable peace of mind to you and your loved ones. If a person dies without an estate plan, their estate enters probate. This is a notoriously tedious and stressful process for the surviving family in which a judge evaluates the contents of the estate and distributes them to the deceased's beneficiaries under the law of intestate succession.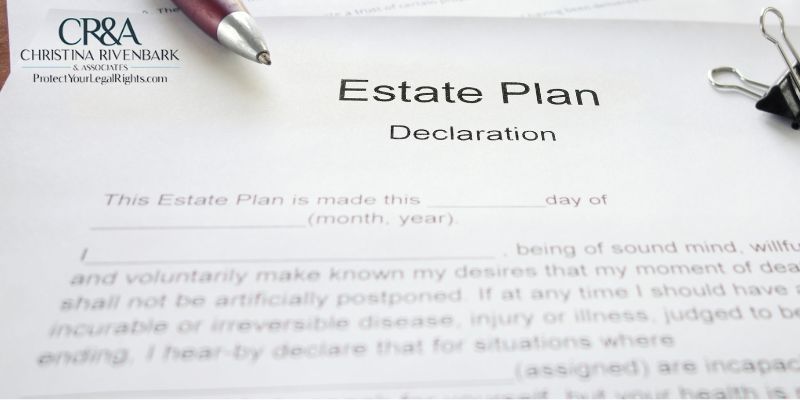 Experienced Legal Counsel for Estate Planning in Leland, NC
Probate is stressful and contentious and often leads to disputes among surviving family members. Some may feel as though they have been treated unfairly, while others are concerned that the deceased's wishes aren't being respected by the process. If you take time to develop a comprehensive estate plan, you can save your family a lot of time, stress, and frustration when it comes time to administrate your estate.
The attorneys at Christina Rivenbark & Associates offer compassionate and meticulous legal counsel for Leland clients seeking to create legally enforceable estate plans. It is vital to have professional legal support for this process if you want to create an estate plan that accomplishes your goals and provides the security you want for your family.
What Does Estate Planning Require in Leland?
It's possible to customize an estate plan in many ways. Most people are familiar with the concept of a will, which is a legal document in which you can convey your wishes to your family regarding how you want to distribute the property you leave behind. In your Last Will and Testament, you can leave parting wishes for your loved ones and explain how you would like the contents of your estate distributed. For example, if you want specific loved ones to inherit specific heirlooms or pieces of property, you must outline these wishes in your will.
An estate plan can also provide legal protection for your family, helping them avoid the probate process and even streamlining estate administration in various ways. Creating an estate plan allows you to name an estate administrator or personal representative; this person will be responsible for ensuring your wishes are followed, and your estate plan is honored after your death. Your estate plan may also include:
A power of attorney designation. If you give a trusted loved one your power of attorney, they will have the right to make binding legal decisions for you.
An advanced medical care directive. This explains how you want lifesaving medical intervention and palliative care handled if you become incapacitated by a life-threatening injury or illness or simply because of old age.
A trust, which contains your assets, and upon your death, a designated trustee distributes the contents to your selected beneficiaries. Placing assets in a trust legally removes them from your ownership, so they will not need to go through probate after your death.
These are just a few examples of how you can customize your estate plan, and an experienced Leland estate planning attorney can provide more specific guidance when it comes to creating a plan that meets your individual needs and preferences.
FAQs About Leland, NC Wills and Estate Planning Law
Why Should I Hire a Leland Estate Planning Attorney?
It is technically possible to develop an estate plan on your own, but you must be able to ensure that it is legally enforceable for it to accomplish its intended purpose. Having an experienced Leland estate planning attorney assist you can significantly reduce the stress and time investment required to create a comprehensive and legally enforceable estate plan. Your attorney may also reveal options for customizing your plan that you may not have considered on your own.
How Much Does an Attorney Charge for a Will?
Every estate planning attorney in the state uses different billing policies. Some charge their clients by the hour, so the more time they spend working on a client's estate plan, the more it costs the client. Others use flat rate billing, charging specific amounts for specific legal services. If you need an attorney's help to create your will in the state, it's important that you understand their billing policy before agreeing to hire them.
How Much Does an Estate Have to Be Worth to Go to Probate?
The probate process exists to administrate the estates of those who passed away without formalizing a will or any other estate plans. However, an estate must meet a threshold of value for probate to be necessary. In the state, any estate valued at less than $20,000 is exempt from the formal probate requirement. If your estate will be worth more than this, it is worth taking time to develop an estate plan, so your loved ones can honor your wishes after your death and help them avoid probate.
Can I Change a Will After I've Made It?
Once you create a will, it is possible to make as many changes or amendments as you deem necessary as long as you remain mentally fit to do so. Most people will elect someone to act as their personal representative or grant them power of attorney, allowing them to make decisions on their behalf if they become incapacitated or incapable of making important decisions for themselves. This is usually their spouse, a grown child, or some other close relative.
What Should My Estate Plan Include?
There are many ways to customize an estate plan, and your Leland estate planning attorney is an invaluable source of advice when it comes to ensuring that your estate plan meets your intended goals. At a minimum, an estate plan should contain a will that explains your final wishes to your family and how you want to distribute your property. You can also create a trust that allows your family to potentially avoid probate, and you can designate a power of attorney so you can have a trusted relative make decisions for you if you become incapable of doing so yourself.
The attorneys at Christina Rivenbark & Associates have the experience and resources necessary to address your needs and concerns in the estate planning process. If you are ready to discuss creating your will or a more comprehensive estate plan with a trustworthy attorney, we can help. Contact us today to schedule a free consultation with a Leland estate planning attorney to learn more about the legal services we provide.