Leland Premises Liability Attorney
The premises liability laws of North Carolina exist to ensure that property owners are held appropriately accountable when they fail to take care of their properties and cause injuries to lawful guests and visitors. If you or a loved one was recently visiting another person's home or a private business in the Leland area and suffered an injury, the owner of the property may bear fault for your damages.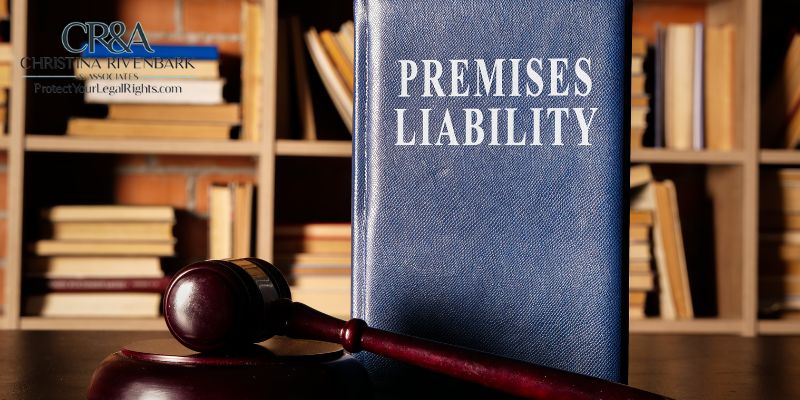 Reliable Legal Representation for Leland Premises Liability Claims
Filing a premises liability claim in Leland is very similar to how one would file any other type of personal injury case. To succeed with this type of claim, the plaintiff must prove that the defendant failed to address a foreseeable safety hazard on their property that directly caused the plaintiff's injury. Alternatively, the plaintiff may need to prove that the defendant allowed dangerous conditions to persist for an unreasonable amount of time or that they failed to warn the plaintiff of a known safety issue on the property.
Christina Rivenbark & Associates can provide the comprehensive legal counsel you need for a premises liability claim in Leland. Whether you suffered a slip and fall or any other type of injury due to a property owner's negligence, we can help recover your losses as fully as the law allows. Our team has years of professional legal experience we are ready to leverage on your behalf, and when you choose our team to represent you, we will do everything in our power to maximize your recovery.
Proving Fault for a Premises Liability Injury
The state's premises liability laws require the victim of a slip and fall or other injury on another party's property to prove the injury occurred because of the property owner's negligence. This is more difficult in some cases than others, but the basic premise is proof that the property owner knew or reasonably should have known about the hazard that caused the injury, and they should have taken steps to fix the problem or warn the plaintiff about the problem before it could cause an injury.
Premises liability claims often pertain to injuries from slip-and-fall accidents. A slip and fall may sound minor, but the reality is that these accidents are a leading cause of civil suits across the country each year, and it's possible for a slip and fall to result in catastrophic harm to the victim.
After proving the cause of your injury, the next challenge you face when it comes to recouping your losses is proving the exact extent of those losses. Under the state's personal injury laws, the defendant responsible for your injury must repay the full amount of economic damages you sustained because of their negligence or intentional misconduct. If you choose Christina Rivenbark & Associates to represent your case, we can carefully examine the details of the various effects your accident has had on your life and aim for maximum compensation from the defendant.
Claiming Damages in a Premises Liability Suit in Leland
The right Leland premises liability attorney can have a tremendously positive impact on the outcome of your impending case. They can not only streamline your case proceedings and handle the administrative and procedural requirements of filing a civil suit on your behalf, but they can also potentially reveal channels of compensation you may not have realized were available to you.
Most personal injury claims involve both economic and non-economic damages. Economic damages are proven with documentation that shows they resulted directly from the defendant's negligence or misconduct. Most plaintiffs are able to claim:
Repayment of any and all medical expenses incurred from their injuries. The defendant is liable for both immediate and future treatment costs related to the injuries you suffered in your premises liability accident. For example, you can not only hold them responsible for your hospital bills but also the cost of future rehabilitative care you may require.
Compensation for lost income resulting from the incident. If you are left unable to work due to the severity of your injuries, the defendant is liable for the income you cannot earn during your recovery. Should you be permanently disabled by a premises liability accident, the defendant would also face liability for lost future earning power. Your Leland premises liability attorney can be invaluable for helping you accurately calculate the total future economic impact of your injuries.
Property losses. If you lost any personal property in the incident in question, the defendant is responsible for repair or replacement costs.
After accurately assessing your claimable economic damages, you might be surprised to learn that your case is worth much more than you initially expected. However, state law also grants the plaintiff the right to seek pain and suffering compensation that reflects the scope and severity of the harm they suffered from the defendant's actions.
North Carolina law does not limit pain and suffering compensation for personal injuries, with the single exception of medical malpractice cases. This means that your pain and suffering compensation for a serious premises liability-related injury could eclipse the total of the other damages you obtain from the defendant. When you choose Christina Rivenbark & Associates as your legal representative, we can help determine a fair amount that reflects the physical pain and psychological distress the defendant inflicted. You may also have grounds to recover additional compensation, such as punitive damages, depending on how the defendant caused your injury.
Our team has the professional legal resources and the experience needed to handle the toughest premises liability claims. Time is a critical concern for anyone who intends to file a civil suit of any kind in Leland. The sooner you connect with a Leland premises liability attorney you can trust, the more time they have to build a compelling claim on your behalf.
FAQs About Leland, NC Premises Liability Law
What Is the Premises Liability Law?
The state's premises liability law requires every property owner to maintain reasonably safe premises for lawful guests and visitors. This means the property owner has a duty of care to stay alert for any foreseeable safety hazards on their property that could foreseeably injure guests. It's important to note that property owners only owe this duty of care to lawful visitors, not intruders or trespassers. If someone illegally enters a property and suffers a slip and fall or similar injury, they cannot file a premises liability claim against the property owner.
What Is the Statute of Limitations for a Premises Liability Case?
A premises liability claim falls under personal injury law, and the statute of limitations for most personal injury claims is three years. This means the victim of a premises liability-related accident has three years from the date their injury occurred to file their claim. Failure to meet this deadline could mean losing the right to claim compensation from the property owner liable for the injury.
What Is the Negligence Law?
North Carolina enforces a contributory negligence law. This means that if a plaintiff in any civil suit for damages bears partial responsibility for causing their claimed damages, they lose the ability to file a suit against the defendant. This rule applies even if the plaintiff's fault is slight, so it's relatively common for defendants in premises liability claims and other personal injury claims to assert contributory negligence as a defense. If you have any concerns about bearing partial responsibility for your recent premises liability-related injury, it is crucial to speak with an attorney you can trust as soon as possible.
How Much Compensation Can I Claim for a Premises Liability Injury?
If you can prove that your injury occurred because of a property owner's negligence in Leland, you have the right to claim full repayment of all the economic damages you suffered from the incident in question. Your Leland premises liability attorney can help calculate immediate and future losses resulting from the incident and determine a fair amount of pain and suffering compensation to reflect the severity of your condition following the incident.
How Much Can It Cost to Hire Legal Counsel for My Premises Liability Claim?
The attorneys at Christina Rivenbark & Associates accept personal injury clients, including those with premises liability claims, on a contingency fee basis. This means the client faces no upfront legal fees or ongoing costs during their case proceedings. Instead, we only take a percentage of the total amount recovered for the client at the end of their case. If, for any reason, we cannot obtain a recovery for your damages, you owe nothing, so there is no risk to you by hiring our firm to represent you.
Christina Rivenbark & Associates has successfully represented many clients in slip-and-fall accident claims and many other premises liability cases. We know the legal challenges you may face when it comes to proving liability for such an injury, and our goal is to help you recover as fully as possible as quickly as possible. If you are ready to learn more about your options for legal recourse against a negligent property owner, contact us today and schedule a free consultation with a Leland premises liability attorney.