Leland Speeding Ticket Attorney
If you recently received a speeding ticket in Leland, NC, you might assume that you should just pay the fine and be done with the situation. However, it is vital to understand that you are admitting guilt for the offense by paying the fine for your speeding ticket. Accepting fault for a speeding ticket, especially when you legally did nothing wrong and were wrongfully cited for speeding, can negatively impact your life. Not only will you have to pay a fine, but you could also accrue demerit points on your driver's license and face an increase in your auto insurance premiums.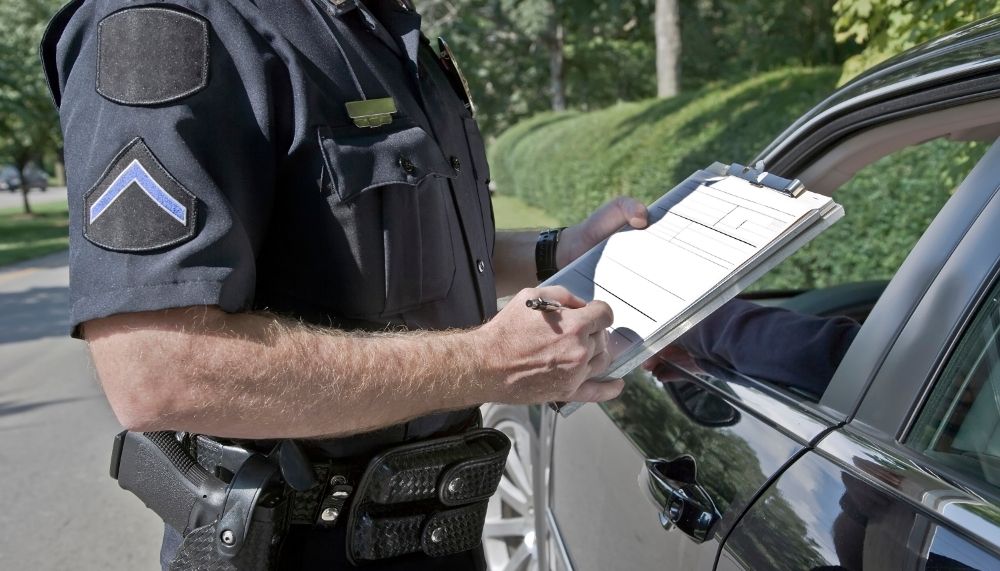 Legal Counsel for Leland, NC, Speeding Ticket Cases
Many people, unfortunately, do not understand the full range of implications of accepting fault for a speeding ticket. As a result, you may have more room to fight the ticket than you realize. A Leland speeding ticket attorney can potentially help you avoid admitting guilt for the speeding ticket and minimize the overall financial impact of the incident in question.
Christina Rivenbark & Associates has years of experience handling complex speeding ticket cases and has helped many past clients avoid paying fines, accumulating demerit points, and facing increased insurance premiums. If you need a Leland speeding ticket lawyer to represent you, we can provide the guidance and support you need to navigate your case successfully.
Benefits of Hiring Legal Counsel for a Leland, NC, Speeding Ticket
Most minor traffic violations in North Carolina qualify as infractions, and the only legal penalty is usually a fine. However, you also face administrative and insurance-related penalties. Do not assume that you can simply pay the fine and consider the situation regarding your speeding ticket over. Once the record of your fine reaches the Department of Motor Vehicles (DMV), they will assign demerit points to your license immediately. Your insurance company will also be notified of your fine and may increase your premium rate under the terms of your policy.
You have time to decide the best way to handle a speeding ticket in Leland before your fine is due, and working with an experienced Leland speeding ticket attorney is the best use of this time. This is especially true if you received an "extreme speeding" citation that could potentially result in the revocation of your driver's license. In addition, the sooner you secure legal counsel, the easier it will be for you to determine your best legal defenses and fight the charges against you.
Criminal Charges Related to Speeding
Depending on the nature of your recent speeding offense, you may have been arrested for reckless driving. Standard speeding may only qualify as an infraction in North Carolina, but if you sped through a school zone, exceeded 55 mph while speeding, or exceeded the posted speed limit by 15 mph or more, you could face a criminal charge for reckless driving.
If you are convicted of reckless driving, the fine you pay will be much more expensive than a standard speeding fine, and you may face immediate revocation of your driver's license. This can interfere with your ability to work and run errands for your household, so if you have any room to fight this charge, you will need a criminal defense attorney to represent you.
Christina Rivenbark & Associates has decades of experience with criminal defense and traffic violation defense cases. Whether you face a standard speeding ticket or a charge of reckless driving for extreme speeding, we can help. Our team will carefully review the police report of the incident in question and review all relevant details to help you determine your best options for defense.
Defending Against a Speeding Ticket in North Carolina Traffic Court
Your Leland speeding ticket attorney can help you determine your best available defenses against a speeding ticket. For example, you may need to challenge the manner in which the police officer who cited you checked your speed. The police in North Carolina can use various methods to detect speeding, but the police officer in your case may not have followed appropriate procedures or used the correct technique. Careful interpretation of the facts of your speeding ticket case could be all that is required to have your ticket dropped.
Ultimately, every speeding ticket case is unique, and a defendant may have more than one defense option available to them. Christina Rivenbark & Associates will help you determine the best options for fighting your ticket and avoiding the various penalties that often follow traffic violations.
FAQs About Leland, NC Speeding Ticket Law
Are the Costs Worth Hiring a Lawyer for a Speeding Ticket in North Carolina?
It is always worth fighting against a speeding ticket. You could have more room to defend yourself than you initially realize, and working with an experienced Leland car accident attorney can help you ensure that you explore all available avenues of defense. In addition, the cost of hiring your attorney is likely to be less than the total financial impact of accepting fault for the offense in question.
What Can a Lawyer Do About a Speeding Ticket in North Carolina?
Whether you need legal counsel to fight a basic speeding ticket or an extreme speeding ticket that constitutes a reckless driving charge, your legal team can provide several valuable legal services throughout your traffic court proceedings. They may identify flaws in the method used to determine you were speeding or highlight procedural violations with the police's or the court's handling of your case.
What Happens If I Am Found Not Guilty?
If your attorney successfully helps you quash your speeding ticket, you should not face any penalties like fines, penalty assessments, or increases to your insurance rate. However, you should still take time to verify that the offense did not automatically register any demerit points against your driver's license or affect your insurance coverage.
How Long Does It Take to Fight a Traffic Violation in Court?
If you do not pay the fine associated with your speeding ticket, a court date is set for you to have a hearing in traffic court. You will likely be confronted by the police officer who conducted your traffic stop and issued your ticket, and they will provide the court with their accounting of the events in question. You will have the opportunity to present contradictory evidence and prove you did not commit the speeding offense.
Get Experienced Legal Help in North Carolina for a Speeding Citation
Christina Rivenbark & Associates has the traffic violation and criminal defense experience you need on your side to approach your case with confidence. To discuss your situation with an experienced Leland speeding ticket lawyer, contact us today and schedule a free consultation with our firm.