Leland Vacation Accident Attorney
Thousands of people visit North Carolina for vacation each year, and while most are able to have an enjoyable experience, some, unfortunately, suffer unexpected injuries during their time in the Leland area. If you or a family member recently suffered an injury while vacationing in Leland, the team at Christina Rivenbark & Associates can help you recover. A Leland vacation accident attorney is an ideal asset when you need to pursue legal recourse but cannot stay past your scheduled vacation time.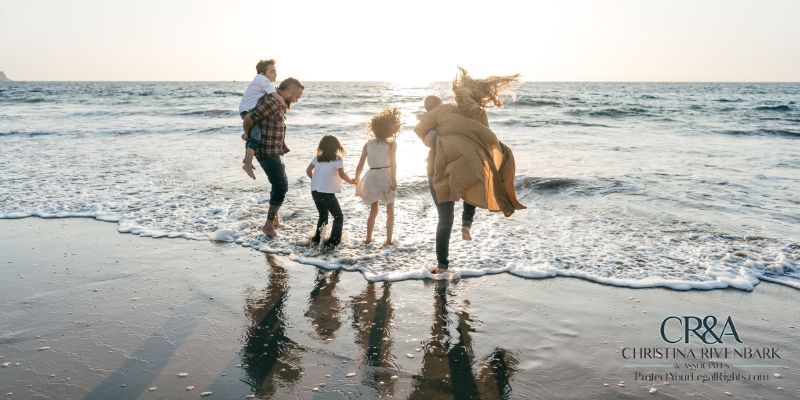 Local Legal Representation for Vacation Accident Victims in Leland, NC
When you choose our team to represent you, you are investing in years of experience in Leland personal injury law, and we know the challenges that out-of-state clients are likely to face as they pursue compensation for damages sustained during their vacations. We have the communication technology necessary to streamline remote legal representation. After helping you with the preliminary stages of your case, we can manage your legal proceedings on your behalf in the Leland area after you have returned home.
How to Prove Fault and Secure Compensation for Your Personal Injury
North Carolina's personal injury laws require you to prove fault for your recent vacation injury before you can recover any kind of compensation for your losses. Additionally, the state upholds the contributory negligence rule. This means that if you bear any level of fault for causing your damages, you cannot seek compensation from the defendant, even if your fault is slight. It's, therefore, common for defendants in personal injury claims to assert contributory negligence against the plaintiffs that file complaints against them, hoping to deflect liability for damages.
Your Leland vacation accident attorney can assist you in filing your claim and gathering the evidence needed to substantiate the case. For example, if you were injured due to a safety hazard on your vacation property, the property owner may bear fault due to a failure to address a foreseeable safety issue. If you were hurt in a vehicle accident, your attorney could help gather witness statements, traffic camera footage, and other evidence to assist you in proving liability.
Ultimately, every personal injury plaintiff faces different challenges when it comes to proving liability for the injuries they suffered. When you have seasoned legal representation assisting you, this is a more manageable process, especially when you cannot remain in the state and need to rely on an attorney remotely. Christina Rivenbark & Associates can work closely with you to prove liability for your damages and to ensure we uncover the full scope of damages you can claim from the defendant.
When it comes to maximizing your recovery, our team can assist you in calculating the economic damages you can seek from the defendant. These are likely to include property losses, medical expenses, and lost income. However, do not overlook the fact that you may claim compensation for anticipated future losses as well, such as the cost of future medical care you will need and lost earning capacity if you suffered a serious injury. State law also allows you to claim pain and suffering compensation that reflects the severity of your experience. When you choose Christina Rivenbark & Associates to handle your case, our goal is to help you recover as fully as possible and as efficiently as possible, even if we need to handle your case remotely after you have returned home from your vacation.
FAQs About Leland, NC Vacation Accident Law
Which Properties Are Covered Under the Vacation Rental Act?
The Vacation Rental Act is a law covering any short-term rental properties primarily used for traveler lodging. Generally, the Act applies to any property that is rented for less than 90 days and requires the property owner to give the renter a written agreement that outlines the cost of the rental, additional fees required to rent the property, and the rights and responsibilities of both the renter and the property owner.
Why Should I Hire a Leland Vacation Accident Attorney?
Whenever you suffer a personal injury while traveling out of state, you may not be able to remain in the area as your recovery efforts unfold. You must file your personal injury claim in the state in which the injury occurred, and working with a Leland vacation accident attorney means you will be able to return home while a local attorney manages your case remotely. You need a legal representative who is familiar with the local laws and statutes that apply to your case.
How Much Compensation Can I Claim for a Vacation Accident Injury?
The total value of your vacation accident claim depends on the nature and severity of the harm you experienced, the root cause of the injury, and the scope of any long-term or permanent damages you are likely to experience from it. Working with a Leland vacation accident attorney you can trust is the ideal option for revealing every type of compensation you can claim for your damages.
How Long Will It Take to Settle a Vacation Injury Claim in Leland?
Some personal injury cases can be resolved relatively quickly, especially when the defendant is willing to negotiate a settlement. However, there is always the chance for unexpected complexities to arise. If you must handle your case remotely from out of state, this could delay your settlement negotiations as well. Your Leland vacation accident attorney should be able to offer an estimate of how long your case could take to complete.
What Does It Cost to Hire a Leland Vacation Accident Attorney?
When you choose the team at Christina Rivenbark & Associates to represent your injury case, you will not pay a legal fee until we win compensation on your behalf. Our contingency fee is a percentage of the total case award we help you secure from the defendant, and there are no upfront or ongoing legal fees for the duration of your proceedings. This billing policy ensures that legal counsel is accessible to you when you need it most and that you can secure fair compensation for your losses.
The attorneys at Christina Rivenbark & Associates have successfully assisted many clients with their personal injury cases in Leland and surrounding areas, and we have years of experience representing out-of-state clients who have sustained injuries while vacationing in the area. We have the technology and professional experience to handle your claim even if you cannot stay in the area for your settlement negotiations. To learn more about the legal services we can provide, contact us today to schedule a free consultation with a Leland vacation accident attorney.