Leland Drunk Driving Accident Attorney
Drunk driving is a persistent problem across the United States, accounting for a large share of the total number of vehicle accidents reported each year. Every state has different laws pertaining to drunk driving, associated penalties, and the options for legal recourse available to victims. In North Carolina, any driver charged with driving while intoxicated (DWI) faces various severe penalties along with civil liability for the damages they inflict on others.
Experienced Legal Representation for Victims of Drunk Driving Accidents in Leland
If you or a family member recently suffered injuries in a motor vehicle accident caused by a drunk driver, you could face a very difficult series of legal proceedings in the aftermath of the event. An experienced Leland drunk driving accident attorney is the optimal resource to consult in this situation. They can assist you in holding the at-fault driver accountable for the damages they caused and guide you through the difficult proceedings ahead of you as you seek compensation for your losses.
Christina Rivenbark & Associates has extensive professional experience in handling all types of motor vehicle accident claims, including those arising from DWI accidents. When you choose our firm to represent you, you will have immediate access to a responsive and compassionate legal advocate ready to answer your questions and address any concerns as they arise. The sooner you contact our team after your drunk driving accident, the sooner we can help you determine your path to recovery.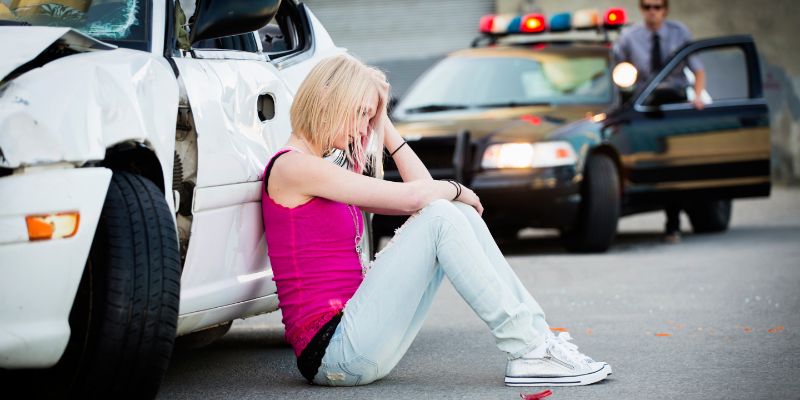 Proving Fault for a Drunk Driving Accident
Recovery from any motor vehicle accident requires proving fault. The victim of the accident must identify the driver they believe to be responsible for the accident and then prove their actions directly resulted in actual harm. Most motor vehicle accident victims in Leland face complex insurance claims followed by civil suits when insurance alone cannot cover their total damages.
If a DWI driver hits you in Leland, the state is likely to file criminal charges against them, and their criminal case may unfold in tandem with your civil suit. When it comes to proving liability for a drunk driving accident, the other driver's fault is typically readily apparent. However, the injured victim still faces the challenge of accurately assessing the full scope of their claimable damages.
Your Leland drunk driving accident attorney will advise you as to how the state's criminal case against the drunk driver will influence your recovery. You must seek compensation for your damages by filing an auto insurance claim against the driver, but if they do not have insurance or their insurance can't compensate you for your losses, you will need to prepare a personal injury suit.
It is important to note that while fault for a drunk driving accident is typically clear, state law upholds a contributory negligence rule. This means that if you were in any way negligent and this contributed to causing your accident, you lose the right to claim compensation from the defendant. They will still face criminal charges from the state for violating North Carolina's laws against DWI, but contributory negligence negates your ability to hold them accountable for your damages.
Claiming Compensation for Your Drunk Driving Accident
Under state law, the victim of another party's negligence or intentional misconduct has the right to seek accountability through a personal injury claim. This civil suit for damages seeks repayment for the economic and non-economic damages the at-fault party inflicted on the plaintiff. When it comes to motor vehicle accident claims, injured victims typically have the right to recover medical expenses, property damage, and lost income caused by the negligence or illegal misconduct of others.
Your Leland drunk driving accident attorney will be invaluable for proving the full scope of medical treatment you require following your injury. They will also assist you in holding the defendant accountable for your lost income. If you cannot work while you recover from your injuries, the defendant is responsible for the income you are unable to earn during this time. If they left you permanently disabled, a good attorney could help you seek compensation for your lost future earnings.
A North Carolina personal injury plaintiff also has the right to seek compensation for their pain and suffering. There is no limit to the amount a plaintiff may seek in a motor vehicle accident claim, so if they suffered any catastrophic injuries, it could amount to more compensation than the total of their economic damages. When illegal misconduct like drunk driving causes a personal injury, the plaintiff may also obtain punitive damages awarded at a judge's discretion, and the judge sentencing the defendant in criminal court may add restitution to the victim to their sentence.
What to Expect From Your Leland Drunk Driving Accident Attorney
The right legal representative can make a tremendous difference in the outcome of any civil suit in Leland. When you choose Christina Rivenbark & Associates to represent you, we have experience in both personal injury and criminal defense law. This means we know how the criminal charges filed by the state against the defendant could impact your recovery efforts.
We strive to settle our clients' cases as expeditiously as possible, but whenever settlement is not feasible for any reason, we are fully prepared to represent our clients in litigation. Our firm has earned a strong reputation as a leading choice for personal injury representation in Leland and surrounding communities due to our unwavering commitment to providing fully client-focused legal counsel in every case we accept. The sooner you secure our firm's representation, the sooner we can begin guiding you through the difficult proceedings your recovery efforts are likely to entail.
FAQs About Leland, NC Drunk Driving Accident Law
How Much Is My Drunk Driving Accident Claim Worth in Leland?
State law allows the victim of another party's negligence or intentional misconduct to seek repayment of any resulting damages. Your case award may include compensation for medical expenses, lost income, property damage, and any other economic losses not covered by the at-fault driver's auto insurance. Additionally, you can secure compensation for your pain and suffering, and you may obtain further recovery in the form of punitive damages. Your Leland drunk driving accident attorney can help you estimate your claim's total potential value.
Do I Need to Hire a Leland Drunk Driving Accident Attorney?
State law does not require you to hire legal counsel for any personal injury claim, so you are free to pursue compensation for your damages on your own without hiring a lawyer. However, you face several significant risks in doing so. You could make procedural mistakes with your case and risk your ability to secure compensation from the defendant. You could also overlook some of the types of compensation you are legally allowed to claim from the defendant. Ultimately, you have the highest chance of winning your case and securing the most compensation possible when you have experienced legal counsel on your side.
What if I Can't Afford a Lawyer for My Drunk Driving Accident Case?
When you choose Christina Rivenbark & Associates to represent your claim, there is no need to worry about the cost of our legal representation. We do not charge upfront legal fees, nor are our clients required to pay ongoing legal fees during their case proceedings. Our fee is contingent upon our ability to secure compensation for the client. We take a percentage of the total case award we win on your behalf, and you keep the remainder. If we cannot win your case for any reason, there is no fee for the client at all.
Will the At-Fault Driver Go to Jail for Causing My Accident?
DWI is a crime, and the penalties for conviction vary based on the severity of the offense, the defendant's prior DWI record, and whether they hurt or killed anyone with their actions. Any DWI offense that results in severe bodily injury or death qualifies for felony prosecution. If you suffered serious injuries in the drunk driving accident you recently experienced, it is very likely that the defendant will not only face liability for your damages but also go to prison and incur additional penalties in their sentencing.
How Long Do I Have to File a Personal Injury Case in Leland?
North Carolina upholds a three-year statute of limitations for personal injury claims. This means you must file your claim within three years of the date the injury occurred. Do not assume this is more than enough time to file your claim. It's advisable to secure legal counsel you can trust as soon as possible after your accident and to start the claim filing process immediately to have the greatest chances of success with your civil suit.
Christina Rivenbark & Associates has successfully represented many motor vehicle accident claims on behalf of Leland area clients, including those resulting from drunk driving. Our goal in every case is to help our clients recover from their losses as fully as possible, and we are ready to provide the robust legal support you need on your side to ensure accountability for the accident you experienced. Contact us today to schedule a free consultation with a Leland drunk driving accident attorney to learn more about the services we provide.