Leland Car Accident Attorney
Car accidents are among the most commonly reported causes of accidental injuries and deaths throughout the United States each year. Each state has unique legal statutes that apply to these incidents. If you recently experienced a car accident in the Leland, NC, area, you likely have many questions about your ability to seek compensation for your damages and hold the at-fault driver responsible for them.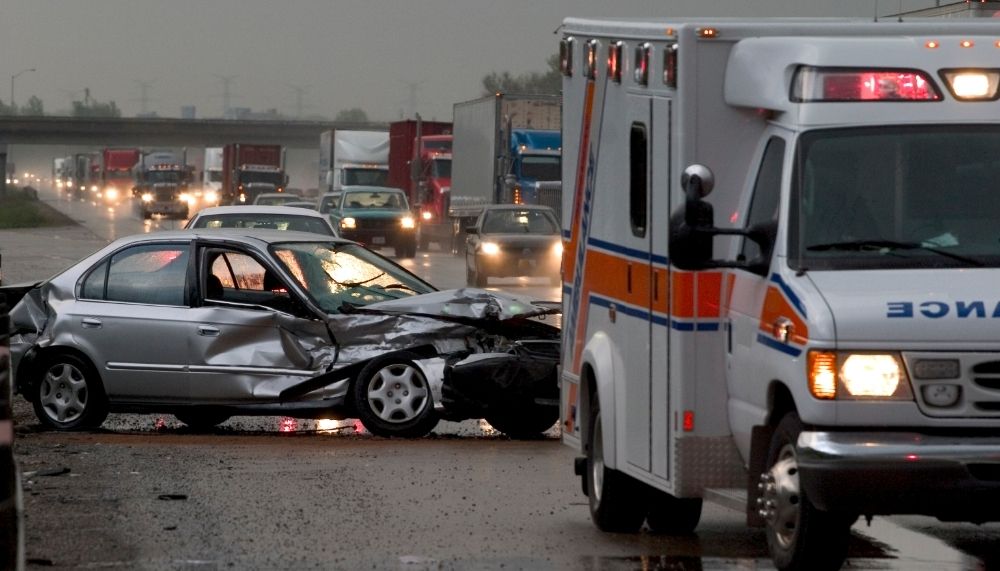 Legal Representation for Leland, NC, Car Accident Victims
A Leland car accident lawyer can provide the support and guidance you need as you work toward recovering compensation for your car accident damages. Christina Rivenbark & Associates offers comprehensive, client-focused legal representation to every client we represent in Leland. We have the experience necessary to handle the most challenging vehicle accident claims. In addition, if you or a loved one is injured after an auto accident someone else caused, we can help you hold them accountable.
Why You Need a Leland Car Accident Lawyer
Attempting to handle your own recovery process after a car accident in Leland, NC, is very risky. You could overlook valuable details in your case and settle for less than you deserve. You could unintentionally admit partial fault for the accident and lose your ability to seek compensation for your damages. Therefore, after you address your immediate medical concerns following an auto accident, you should contact a Leland car accident attorney as soon as possible.
Your legal team can assist you with an auto insurance claim against the at-fault driver. North Carolina upholds a fault-based system for resolving auto accidents, so if another driver caused your recent accident, you could file a claim against their auto insurance policy. However, dealing with insurance company representatives is rarely easy, and auto insurance may only cover a portion of your total losses. Therefore, you may need to proceed with further legal action to ensure the fullest recovery possible under North Carolina state law.
An experienced Leland car accident attorney can not only assist you with an insurance claim after an auto accident but also help you construct a personal injury suit when insurance is not enough to fully compensate your damages. Christina Rivenbark & Associates aims for maximum client recovery in every car accident case we accept.
Proving Fault for a Car Accident
Success with your auto insurance claim requires proving the policyholder caused the accident in question, and success with a personal injury claim requires proving the at-fault driver was negligent. Car accidents can happen for many unpredictable reasons, but when one driver's actions directly cause an accident, they absorb liability for the resulting damages. Some of the most commonly reported causes of auto accidents in Leland, NC, that generate personal injury cases are:
Driving under the influence (DUI) of alcohol or drugs. It is illegal for any driver to operate a vehicle while intoxicated. This can not only result in a devastating accident, but the impaired driver will face severe criminal penalties as well.
Distracted driving, which is the most commonly cited cause of all motor vehicle accidents in the US each year. When a driver isn't paying full attention to the road, they put themselves and other drivers at severe risk of injury.
Speeding. Exceeding posted speed limits is very dangerous and can easily result in an accident when the speeding driver does not have time or space to slow down and avoid a collision.
Illegal turns, running red lights, failing to stop at stop signs, and other moving violations.
Whenever a driver's failure to exercise reasonable care and operate their vehicle responsibly results in a collision, that driver is responsible for any resulting damages. Your Leland car accident lawyer will be a valuable asset as you work toward maximizing the recovery you obtain from your car accident.
Success with your case requires identifying the defendant or defendants who caused your crash, providing evidence of the full amount of damages resulting from the incident, and establishing a clear causal link between the defendant's actions and those damages. Your attorney can assist you in gathering any evidence and witness testimony you need to develop these elements of your case, including traffic camera recordings, eyewitness accounts, and even formal interpretations of the accident from relevant expert witnesses, such as accident reconstruction experts.
What to Expect in an Insurance Claim
North Carolina state law requires every driver to have auto insurance that includes a few minimum coverage requirements. For example, in terms of bodily injury liability coverage, a policy must provide at least $30,000 in coverage for a single person and at least $60,000 for a total accident. For property damage liability coverage, a minimum coverage policy must provide at least $25,000.
While not legally required, it is strongly recommended that all drivers also purchase underinsured/uninsured motorist coverage and their other coverage options. This form of coverage will allow you to claim against your own policy if a driver who does not have appropriate auto insurance causes an accident with you. Of course, you would still have the right to file a personal injury claim against them, but your claim against your own insurance policy can provide more immediate economic relief from your damages.
Your Leland car accident attorney can assist you in filing any necessary demand letters to insurance companies for coverage after your accident. While all insurance companies have a legal obligation to handle all claims in good faith, they typically use any excuse to justify claim denials or lowball settlement offers. Having an attorney draft your demand letter on your behalf significantly reduces your chances of encountering such actions. Ideally, you should be able to obtain a settlement for your auto insurance claim within a few weeks, but your attorney will be invaluable if you encounter any unexpected issues.
Building Your Personal Injury Claim
When the at-fault driver's auto insurance is not enough to fully compensate your losses from a car accident, you have the right to pursue a personal injury claim against the at-fault driver to seek compensation for any remaining losses. North Carolina law allows the victim of any personal injury to seek full compensation for all economic damages caused by a defendant. These damages typically include:
All immediate medical treatment costs incurred from the accident.
Ongoing and future medical expenses the plaintiff is likely to incur from their injuries.
Lost wages during the plaintiff's recovery period from their injury.
Lost future earning potential when the plaintiff cannot return to work due to their injury.
Your Leland car accident attorney will be a crucial asset in proving the full scope of your claimable economic losses. In addition to these damages, you also have the right to seek compensation for your pain and suffering. North Carolina does not restrict the amount a plaintiff can claim in non-economic damages for most personal injury claims, but your attorney will assist you in determining a reasonable amount based on the unique details of your case.
If a defendant caused your accident while committing a crime, or if they intentionally caused your accident, they will likely face criminal charges from the state in addition to your civil claim. The judge handling their criminal case may include restitution to the victim as part of their sentence. The judge overseeing your civil case could use their discretionary power to hold the defendant accountable for punitive damages.
Ultimately, you could have more recovery channels available to you after a car accident than you initially expected. However, if you want to take full advantage of these options, you must secure legal counsel you can trust as soon as possible after your accident. Beginning work on your case at the earliest opportunity significantly increases your chances of success with your insurance claim and any personal injury actions you must file.
FAQs About Leland, NC Car Accident Law
How Much Does It Cost to Hire a Leland Car Accident Attorney?
Christina Rivenbark & Associates wants to keep our legal services available to those who need them most. We offer contingency fee billing in personal injury cases, meaning the client pays nothing upfront and is not responsible for legal fees if we cannot secure a recovery on their behalf. When we win a case, the client pays a percentage of their total case award as the contingency fee.
When Should I Hire a Leland Car Accident Lawyer?
It is typically best to hire legal counsel as soon as possible after an accident. Do not accept any insurance settlement offers or other agreements with the at-fault driver until you have consulted legal counsel. Your attorney can guide you through the insurance claim process before helping you address your further legal needs.
How Long Will It Take to Receive Compensation for a Car Accident?
Most auto insurance claims can be resolved within a few weeks to a month or two. If you must file a personal injury claim for your car accident, it can take longer to resolve this case. If a settlement is possible, you could reach a resolution relatively quickly, but if the defendant contests liability and your case proceeds to trial, it will take much longer to complete.
What Happens If a Car Accident Injury Is Fatal?
If you recently lost a loved one in a fatal car accident, you and your family would have the right to pursue a wrongful death claim against the at-fault driver. The defendant would also likely face criminal prosecution for vehicular manslaughter, reckless driving, and other charges.
Leland Car Accident Lawyer Consultation
The sooner you secure legal counsel, the sooner you can begin working toward the recovery you deserve after a serious car accident. Our firm understands the stress and uncertainty that can follow any car accident, and we do everything we can to help our clients recover as fully as possible from their injuries. To discuss your case with a Leland car accident attorney, contact Christina Rivenbark & Associates today to schedule a free consultation with our team.