Leland DUI Attorney
North Carolina takes driving while intoxicated (DWI) offenses very seriously. If you are pulled over by a police officer for suspected DWI or cause an accident and are arrested for DWI, you could face a host of serious penalties that influence your personal and professional life in various ways. Ultimately, it's very distressing for anyone to face a DWI charge, especially when they are wrongfully charged and did not commit the offense. If you find yourself in this situation, you need criminal defense representation you can trust.
Robust Criminal Defense Advocacy for Leland DWI Charges
Christina Rivenbark & Associates has years of experience helping clients with a wide range of criminal cases, including those pertaining to DWI offenses. If you have been arrested and charged with DWI, it is crucial to take full advantage of your constitutional rights in this situation. First, you have the right to remain silent, and you should take full advantage of this right as soon as you are arrested to prevent yourself from saying anything that could compromise your defense. Second, you must take advantage of your right to legal representation. You have the right to an attorney, and the sooner you connect with a Leland DWI defense attorney, the better your chances of avoiding the worst penalties you face.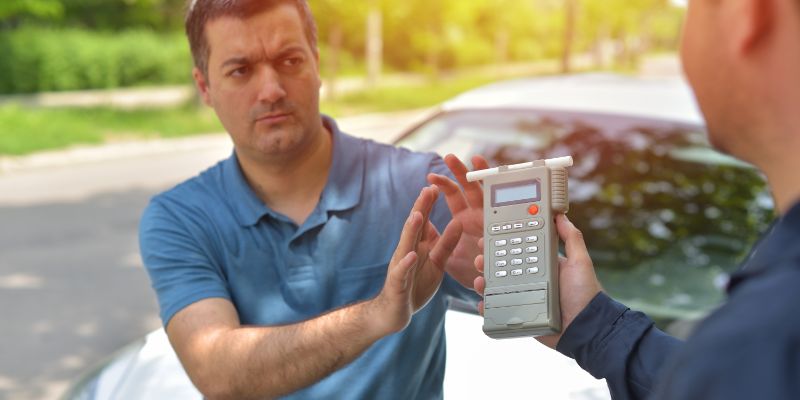 Understanding DWI Laws and Penalties
DWI can apply to driving under the influence of drugs or alcohol. When it comes to suspected drunk driving, the state uses the blood-alcohol concentration (BAC) measurement metric to determine whether a driver is illegally operating their vehicle while under the influence of alcohol. The BAC limit for most drivers is .08%, and anything over this amount is a DWI violation. For commercial drivers, the limit is .04%, and there is a zero-tolerance policy in effect for drivers under the age of 21.
A police officer conducting a traffic stop for a suspected DWI has the right to ask the driver to submit to a breathalyzer test to confirm their BAC level. If the driver refuses, they automatically lose their driver's license for one year, and if they are later convicted of a DWI offense, they face a harsher penalty. When it comes to testing for suspected drug intoxication, this cannot be done with a breathalyzer, and a blood test will be taken, but this can only be done after a lawful arrest for driving under the influence of drugs. Alternatively, a police officer may seek an immediate warrant to conduct a blood test if necessary.
Penalties for DWI increase in proportion to the number of prior DWI convictions a driver has on their record and the severity of their offense. For example, a first-time DWI conviction that did not involve any serious bodily injury or death will likely lead to up to 30 days in jail, a driver's license suspension for one year, and a fine of $500. However, if the driver has a record of prior DWIs and/or seriously injured or killed someone while driving under the influence, their penalties increase significantly.
It is important to note that if you cause an accident while driving under the influence, you face not only criminal prosecution for DWI and harsher penalties if convicted but also a civil suit from the victim. This is a separate legal case, and while your criminal conviction requires a prosecutor to prove you are guilty beyond a reasonable doubt, the plaintiff filing the civil suit against you only needs to prove that you directly caused their damages to succeed with their personal injury claim.
How Your Leland DWI Defense Attorney Can Help
The right defense attorney is an invaluable asset when you must fight a DWI charge in Leland, NC. Your defense lawyer will assist you in determining the weakest points in the prosecution's case against you. A few of the best possible defenses that could be available in your case include the following:
Challenging the validity of your chemical test. A DWI conviction requires material proof of intoxication. Your Leland DWI defense attorney can help you determine whether your test was administered properly by the police and/or handled properly by the testing facility that delivered the result.
Proving rights violations. If the police violated your rights during arrest or booking, it could be sufficient for having your case dismissed. If you were mistreated or subjected to police brutality, you might also have grounds to seek compensation and accountability for the officers responsible.
Disproving probable cause. A police officer cannot conduct a traffic stop or initiate a DWI arrest without establishing probable cause. Your attorney will carefully review the police report of your arrest and help you determine whether probable cause was appropriately established.
Even if you know you committed the DWI offense and are guilty of the charge against you, your Leland DWI defense attorney is still an invaluable asset. They can potentially help you secure a lighter sentence through plea bargaining, and it is also possible to have additional charges dropped or reduced if you were charged with multiple offenses.
When you choose Christina Rivenbark & Associates to represent your defense, our goal is to have your charges dropped if possible or have your sentence reduced if necessary. Our team has years of experience helping our clients navigate the most challenging criminal cases involving DWI, and we know the tactics that local prosecutors often employ in seeking convictions. So, rest assured that you will have a fierce legal advocate ready to defend your rights when you choose Christina Rivenbark & Associates as your defense counsel.
FAQs About Leland, NC DUI Law
When Should I Hire a Leland DWI Defense Attorney?
After you have been arrested and booked for DWI in Leland, you will be given the opportunity to make phone calls. You should reach out to defense counsel immediately and retain your right to remain silent until you are able to do so. Remember that even if you know you are innocent and were not driving while impaired, anything you say can be turned against you in a criminal case. Comply with the police's instructions but do not say anything until you have a defense attorney representing you.
How Much Does a Leland DWI Defense Attorney Cost to Hire?
It's natural to worry about the potential cost of legal representation when facing DWI charges in Leland. Most criminal defense attorneys charge their clients an hourly rate, so the more time they spend working on a case, the more it costs the client. Once you have selected your Leland DWI defense attorney, make sure you fully understand their billing policy before signing an agreement for their representation.
How Can I Avoid Jail Time for a DWI Conviction?
The minimum jail time assigned for the lowest-level DWI offenses is 48 hours, but this is in the hands of the judge handling sentencing. If you committed your first DWI and have an otherwise clean record and did not hurt anyone while driving under the influence, the judge may be willing to forego jail time and assign you to conditional probation or other alternative sentencing. However, if you have a record of prior DWI convictions, it is likely that you will face some measure of jail time.
Can a DWI Charge Be Reduced?
Most courts in North Carolina are not willing to reduce DWI charges, but there is a remote possibility in some cases for the defendant to be charged with a "wet reckless." This offense would entail a similar penalty to a DWI conviction but would be easier for the defendant to later have expunged from their record. In most cases, a DWI charge cannot be reduced. If you know that you committed the offense in question, your best option is likely to be seeking reduced penalties rather than having your DWI charge reduced or dismissed.
How Long Will My DWI Case Proceedings Take to Finalize?
The criminal court system can be unpredictable when it comes to the time required to complete a criminal case. There is no way to tell how long your DWI case will last, but there are a few things you could do to streamline your proceedings and shorten the time you must spend in criminal court. For example, if you know you broke the law, you could seek a plea deal with the prosecution. If they are willing to offer a plea agreement, it could dramatically reduce the time required to resolve your case.
Christina Rivenbark & Associates has years of experience representing clients charged with DWI. We know what is at stake in your case and the many negative effects that a conviction can have on your life. When you choose our firm to represent you, our goal is to help you minimize your penalty as much as possible and help you avoid conviction if you have an opportunity to do so. If you are ready to learn how a Leland DWI defense attorney can assist you in your current situation, contact us today to schedule your free consultation with our team.